Custom Quote Request Form
Personalised Ribbons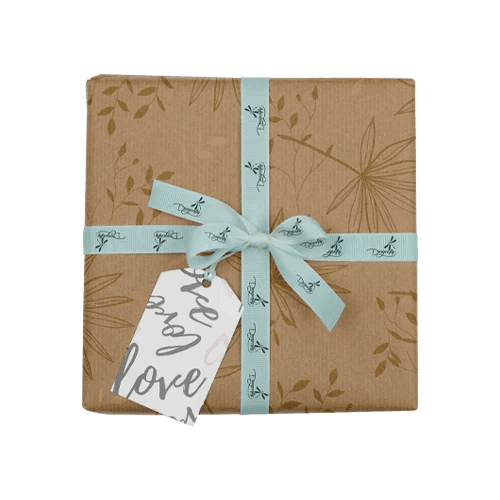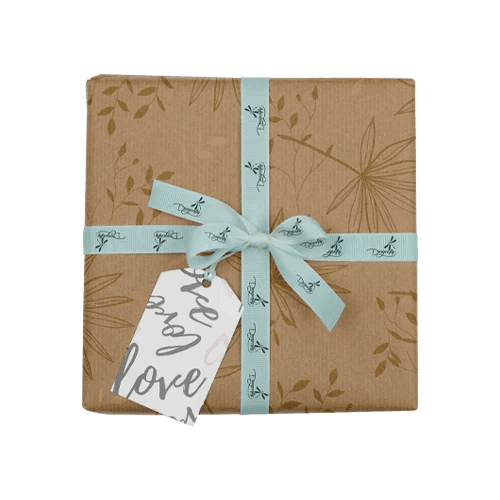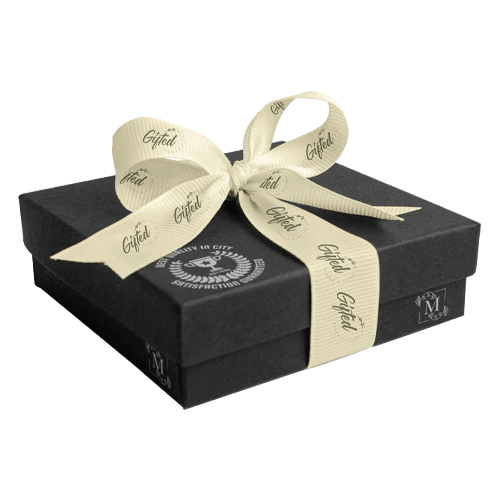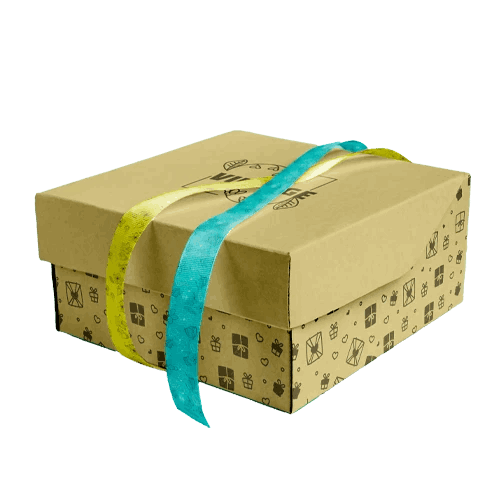 FAQ's
Specifications
Learn More
Reviews
Q:
A:
Yes, you can customize ribbons in any colour and design. Printingblue offers various colour and material options along with the printing of your custom design directly onto the ribbon surface.
Q:
How do I differentiate continuous ribbons from favor ribbons?
A:
Favor ribbons have considerably more space between each printed pattern when compared to continuous ribbons. Therefore, favor ribbons are typically used to make a bow, while continuous ribbons are typically used to wrap gift boxes.
Q:
Is it safe to wash imprinted ribbons?
A:
Imprinted ribbons are made for decoration. Therefore, it is highly recommended not to wash them in order to avoid damage to the printed surface.
Q:
Can I print my custom logo and design on ribbons?
A:
Yes, you can print any design and logo on ribbons. We offer both silkscreen and digital printing methods in order to best meet your specific printing requirements.
Q:
What type of materials I can use for creating my customised ribbons?
A:
We offer various materials for personalised ribbon printing, including gross grain, satin, cotton, organza, and velvet options.
Q:
What aspects should I consider when ordering customised ribbons?
A:
Please make sure to communicate the required ribbon material, width, and colour requirements. In addition, you can share the desired printing colour, font style, and font size.
Q:
Will I receive a proof so I can see how my printed ribbon will look like?
A:
Yes, a digital artwork mockup that matches your provided requirements will be sent to you via email. When you receive the sample artwork, please carefully look to ensure that all design aspects meet your needs and we will be happy to make any required changes.
Q:
What type of boxes typically use personalised ribbons?
A:
Personalised ribbons can be used with all types of boxes, including folding cartons, kraft boxes, gift boxes, gable boxes, and mailer boxes.  However, these ribbons are mostly used on rigid boxes.  Custom printed ribbons can help enhance the premium look of rigid boxes.  Typical examples of rigid boxes include heart shape boxes, Christmas gift set boxes, chocolate boxes, candy boxes, sleeve and tray boxes, and collapsible boxes.
Material
Grosgrain
Satin
Cotton
Velvet
Polyester
Style
Rolls
Size
3/8"
3/4"
9/16"
1 5/16"
1 1/2"
2 1/4"
2 1/2"
Finishing
Digital Printing
Wired Edges
Metallic Edges
Golden Stamping
Features
Customised Printing
Heat Transfer Printing
Silk Screen Printing
Other Options
Wide colour range
Customised printing
Different ribbon length available
SKU#
RP-031
The Benefits of Personalised Ribbons for Packaging Decorations
Personalised ribbons are a type of ribbon that can be custom printed with text, logos, images, or patterns. These ribbons are commonly used for various purposes, such as gift wrapping, event decorations, product packaging, business promotions, and more. Personalised ribbons offer a way to add a personal touch to a product or event, making them a great way to stand out and make a lasting impression. They are available in different materials, colours, sizes, and printing methods, allowing for a wide range of customization options. Whether for a special occasion or brand promotion, personalised ribbons can provide a unique and creative solution.
The benefits of using personalised ribbons for packaging decoration include the following:
Brand recognition: Personalised ribbons can help to reinforce your brand and make your product stand out on the shelves.
Increased perceived value: By adding a personalised ribbon, the packaging appears more upscale, increasing the product's perceived value.
Attractive packaging: Personalised ribbons can add a touch of elegance and sophistication to the packaging, making it more visually appealing.
Marketing tool: Personalised ribbons can serve as a marketing tool, allowing you to convey information about your brand or product.
Cost-effective: Personalised ribbons are affordable and effective way to enhance your packaging and make a lasting impression on customers.
Versatility: Personalised ribbons can be used for various packaging types, including gift boxes, bags, and more.
Sustainability: Personalised ribbons can be made from recycled or biodegradable materials, making them an environmentally friendly choice for packaging decoration.
Overall, personalised ribbons can offer a range of benefits for packaging decoration and help to differentiate your product from others on the market.
Here are some options to personalize ribbons for a lasting impression:
Custom printing: You can customize the ribbon with text or graphics through various printing techniques like screen printing, digital printing, heat transfer, and more.
Embroidery: Another option is to have your design or logo embroidered onto the ribbon.
Embossing: Ribbons can also be embossed with a design or logo to create a raised, three-dimensional effect.
Woven: Woven ribbons can be personalised by having a custom design or logo woven into the fabric.
Foil stamping: Ribbons can also be stamped with foil to create a metallic or shiny effect.
Colour customization: If you want to make a bold statement, consider customising the colour of the ribbon to match your brand or event theme.
By incorporating these options, you can create a personalised ribbon that will leave a lasting impression on those who receive it.
Various materials can be used for personalised ribbons, including:
Polyester: Polyester is a durable and versatile material that is often used for personalised ribbons. It is resistant to moisture, fading, and fraying, making it a popular choice for event decorations and product packaging.
Nylon: Nylon is another popular choice for personalised ribbons. It is lightweight and durable and can be easily printed with vibrant colours and images.
Satin: Satin is a smooth and shiny material commonly used for event decorations and gift.
Grosgrain: Grosgrain is a ribbed material that is often used for personalised ribbons. It is durable and can be easily printed with text, logos, and images.
Velvet: Velvet is a soft and luxurious material that is often used for personalised ribbons, available in many colours. It is commonly used for gift
Organza: Organza is a sheer and lightweight material that is often used for personalised ribbons. It has a delicate and sophisticated look and is commonly used for wedding decorations and gift wrapping.
Jute: Jute is a natural and eco-friendly material. It is biodegradable and can be printed with natural dyes, making it a popular choice for sustainable and eco-friendly events and products.
Other Retail Packaging Products