Custom Quote Request Form
Roll Labels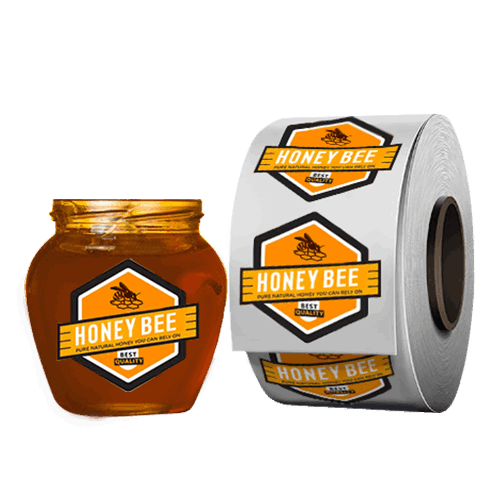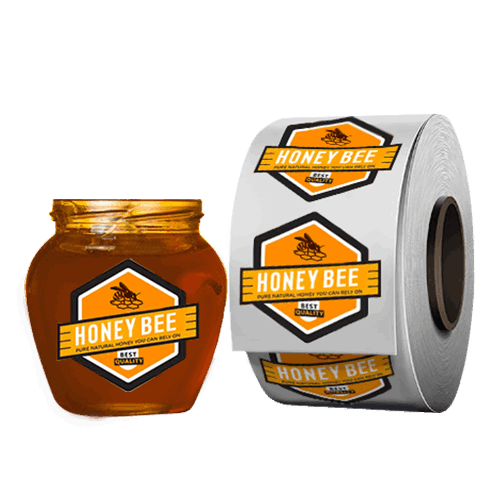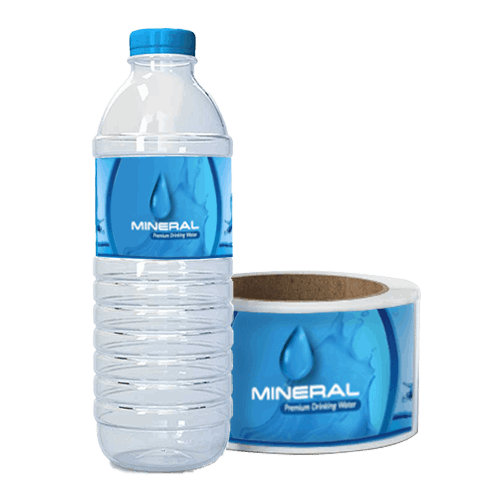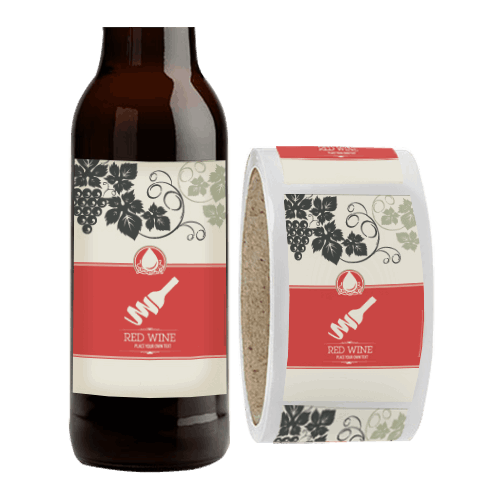 FAQ's
Learn More
Specification
Reviews
Q:
What is most common 'core size' and 'outer diameter'?
A:
The standard core for roll labels is 3 inches and the outer diameter is up to 6 inches. However other less common sizes are available for the core of the labels. Please indicate your specific size requirements when communicating with your sales representative.
Q:
What is the difference between Cut-Sheet Labels and Roll labels?
A:
Cut sheet labels are provided cut down to the ordered finished size. For example, if 4x3 inch labels are ordered, they will be cut down to 4x3 inch individual labels. The liner sheet (back-side) of these labels is thicker and usually has slits in it, so that it can be removed easily. These types of labels can only be applied by hand.
Roll Labels are provided in a continuous reel. The liner is thinner than cut-sheet labels in order to wrap around the core and does not have cracks on it. Roll labels are can be applied with a label application machine or by hand.
Q:
Will my dispenser work with your roll labels?
A:
All of our Roll Labels have a 3-inch core and an outer diameter of up to 6 inches. This will fit most hand-applied dispensers – please check the specifications of the dispenser prior to purchase if you will be using our roll labels with a specific dispenser.
Q:
What does phrase 'wind direction' mean?
A:
The phrase 'wind direction' refers to the orientation of the labels on the liner, and which edge of the label will come off the roll first. This is only important if the labels will be applied with a labelling machine, and varies based on the make, model, and style of the machine. The instructions for the labelling machine will include the wind direction required to ensure that the labels are applied correctly.
There are four options available and are most commonly referred to by the numbers. These options are:
Wind Direction # 1 – Top Off First
Wind Direction # 2 – Bottom Off First
Wind Direction # 3 – Right Off First
Wind Direction # 4 – Left Off First
Q:
How many labels come on a roll?
A:
We can adjust that number based on your requirements, but generally, we put at least 500 stickers per roll.
Q:
What differentiates 'die-cut Labels' vs 'butt-cut labels'?
A:
Butt-cut labels - Individual labels are sliced in order to be separated but there is no gap between adjacent labels.
Die-cut labels - Each label is cut individually and there is a small gap between adjacent labels on the roll. Die-cut labels are typically considered a better choice as they are easier to peel and can be cut to any custom shape.
Custom Printed Roll Labels
Once you have decided on the design and type of product, shipping, or sealing labels, the next step is to evaluate the process that you will be using to apply the labels on your products or boxes.  Roll labels offer a convenient way of applying labels in a quick and efficient manner.  In addition to saving time during the application process, roll stickers and labels are also easier to store and dispense as needed.
Depending on the size of your business, you can also take advantage of automated label application machines that are specifically designed to work with roll labels.  The most common application of roll stickers and labels is to use an automated label application machine to apply product labels on bottles and tubes during the manufacturing process.  Cosmetics, vitamins, pharmaceuticals, CBD supplements, and vaping supply manufactures are just of the many industries that make extensive use of this label application process.  In addition, labels on rolls can also be used to brand and seal product shipping boxes.
Working with Printingblue.co.uk
Our design and print team have extensive experience in producing a full range of customised roll labels and stickers.  All of our print engagements include the following services:
Free Graphic Design Support
Free Colour Matching
Free Template Design
Fast Turnaround Times
Eco-Friendly Materials
Free and Fast Shipping
Custom roll labels can be purchased in any quantity.  Our team is capable of producing labels in all shapes and sizes and we also offer low cost sampling capabilities in order to ensure that the final product matches your expectations.
Roll Specifications Requirements
When deciding on the type of labels that you need printed, you will need to want to keep the following factors in mind:
Will you be using a machine to apply the labels or are you planning to do it by hand?
If using a machine to apply the labels, what are the core size and unwind direction requirements of the machine?
The size and type of surface that the label will go on
How durable do the labels need to be?
Coordinate with Matching Product Packaging & Shipping Boxes
Printingblue.co.uk offers a full range of retail packaging solutions to complement your custom label & sticker rolls.  We can help you design and print matching product boxes, custom mailer & shipping boxes, and inserts.  By having a coordinated design for all of your product packaging, you will be able to increase brand awareness for your products throughout the sales cycle.
Free Sample Kit
If you are interested in evaluating the quality and range of products that we offer, we can ship you a free sample kit. Our sample kits include a comprehensive range of packaging and other print products that we offer.  In addition, the sample kits can also help you in selecting the right materials for your next print order with Printingblue.
Material
Sticker Paper
White Vinyl
Clear Vinyl
Holographic Stock
Foil Stock
Kraft Stock
Style
Butt Cut Roll Labels
Die Cut Roll Labels
Size
Custom
Finishing Types
Lamination: Gloss, Matte
Coating: Gloss AQ, Satin, Varnish
Features
Wind Direction # 1 – Top Off First
Wind Direction # 2 – Bottom Off First
Wind Direction # 3 – Right Off First
Wind Direction # 4 – Left Off First
Other Options
Multiple Designs
Core Size
SKU#
SL-005
Other Sticker & Label Products