Custom Quote Request Form
Calendars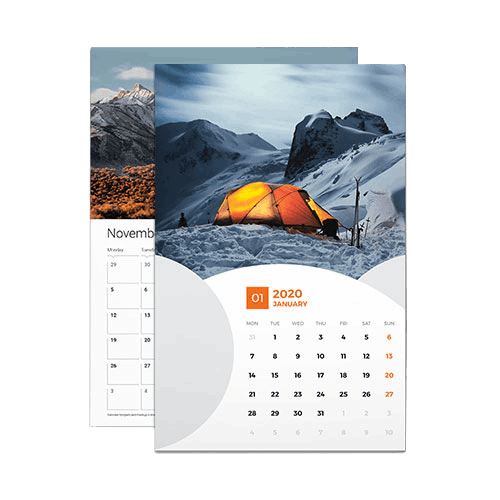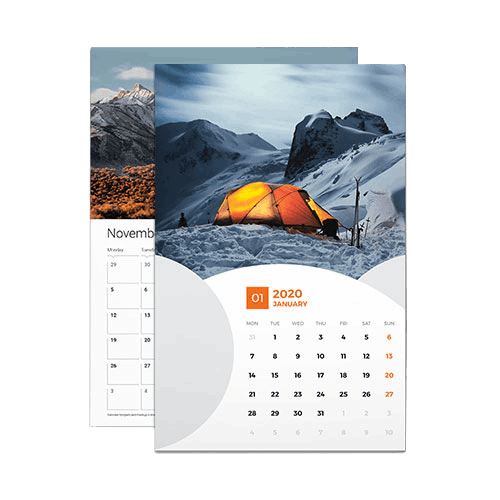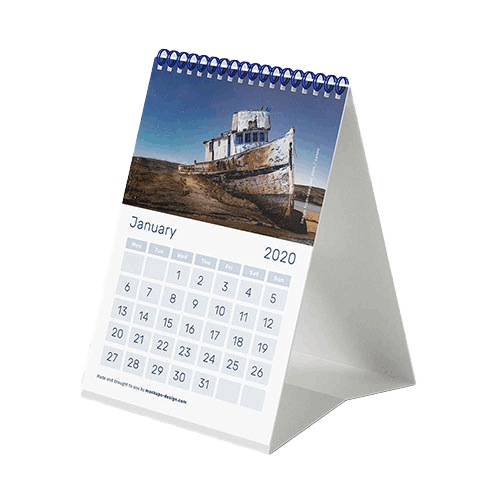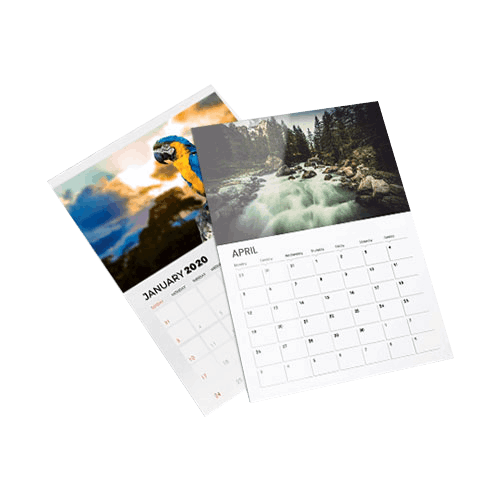 FAQ's
Specification
Learn More
Reviews
Q:
What paper is used to make calendars?
A:
Typically, we do 300 gsm card for cover page and 135 gsm text paper for inner sheets in both gloss and matte. Having said that, we do offer calendars in custom stock and sizes. Please get in touch for your specific requirements.
Q:
At what resolution should I save my photos and graphics?
A:
Resolution should be set to at least 300 dpi (dot per inch). Please note that pictures and graphics pulled from the internet are often low resolution, typically 72 dpi or 96 dpi. Avoid these graphics, as they will appear pixelated and blocky when printed.
In addition, all photos and images should be saved in CMYK mode (as opposed to RGB mode) when possible. Images saved in RGB mode will likely not print properly. If you are unable to save your image in CMYK mode, please let us know.
Q:
Can we have more than one image per month on custom calendars?
A:
Yes, you can use one image per month as well as multiple images on each page.
Q:
How do we send the design for our personalised calendars?
A:
You can email us the design file. If the email is too large to send via e-mail, we have an FTP link and you can also use file transfer and sharing services like Google drive and Box. Please get in touch with the sales team for further assistance.
Q:
Is my artwork checked for errors and technical issues such as image resolution?
A:
Yes, we perform a free artwork check before an order is sent for printing. If we find any issues, we will either fix them or contact you if further action is needed. Please do note that this is only a technical check. Any spelling, grammatical, or positioning issues are not checked during this process.
Q:
A:
No. There are no setup fees, no plate fees and no minimum order quantities. You will be quoted one simple price. Higher quantity orders do result in lower per unit prices due to efficiencies gained in printing larger quantities in a single run.
Q:
I am concerned about your paper and print quality, what do you recommend?
A:
We can send our sample of our past work. Please submit a free sample kit request or ask your representative for further details.
Material
White: Gloss Text, Matte Text, Uncoated, Cover Stock
Paper Stock Thickness: 115 gsm, 135 gsm
Cover Stock Thickness: 280 gsm, 300 gsm
Size
A5
A4
A3
Custom
Finishing Types
Lamination: Gloss, Matte, Sandy Matte, Soft Touch, Pattern
Coating: Gloss AQ, Satin, Varnish, Spot UV, Flood UV
Features
Foil Stamping
Embossing
Debossing
Custom Die-cut Shapes
Metallic Inks
Other Options
Custom Perforation
Hole Drilling
Spiral Binding
Saddle Stitching
One Page Calendar
6 Pages Calendar
12 Pages Calendar
SKU#
OP-002
Advantages of Different Types of Binding for Your Calendar
Calendar printing can effectively promote a brand as it allows for repeated exposure to the brand and its message over a long period. Calendars are often displayed in prominent places such as offices, homes, and schools, ensuring the brand is visible to a broad audience. Additionally, customising the calendar with the brand's colours, logos, and other design elements helps to reinforce the brand's identity. By giving away calendars as promotional gifts, companies can also increase customer brand awareness and loyalty. Calendar printing can be a cost-effective and impactful marketing tool for promoting a brand.
Tips for designing a memorable calendar that should be kept in mind include:
Choose a unique theme: A theme that aligns with the brand's image or target audience can make the calendar stand out and be more memorable.
Use high-quality images: High-resolution images relevant to the theme and brand can enhance the visual appeal of the calendar.
Incorporate brand elements: Including the brand's colours, logos, and fonts can help to reinforce brand recognition and make the calendar more memorable.
Consider functionality: A functional calendar with plenty of space for writing appointments and notes can make it more useful and increase the likelihood that it will be displayed and used.
Keep it simple: A clean, uncluttered design can make the calendar easy to read and understand and, therefore, more memorable.
Add a call-to-action: A call-to-action, such as a website or social media page can encourage interaction with the brand and help make the calendar more memorable.
There are several binding options available for calendars, including:
Spiral binding: Spiral binding is a popular option for calendars as it allows the pages to lie flat when open and be easily turned.
Wire-O binding: Wire-O binding is similar to spiral binding, but the wire is hidden, giving the calendar a clean and professional appearance.
Saddle stitch binding: Saddle stitch binding involves stapling the pages together along the spine, making it a cost-effective option for smaller calendars.
Perfect binding: Perfect binding is a process where the pages are glued to the spine, creating a smooth and seamless edge. It is a good option for thicker calendars.
Comb binding: Comb binding is a method of binding documents in which holes are punched along the edge of the pages, and a plastic comb spine is used to bind them together. This option allows the pages to lie flat and provides much flexibility.
Hardcover binding: Hardcover binding involves wrapping the pages with a hardcover, making the calendar more durable and giving it a premium look.
The best binding option for a calendar will depend on factors such as the size and thickness of the calendar, the intended use, and the budget.
Other Printing Products