Custom Quote Request Form
Packaging Inserts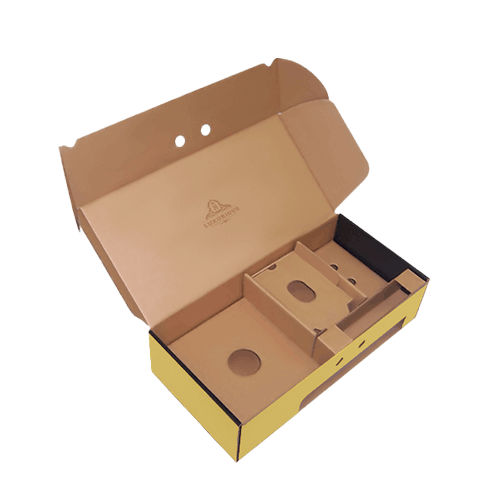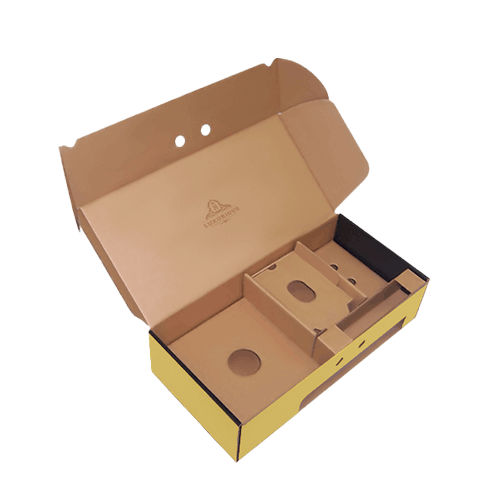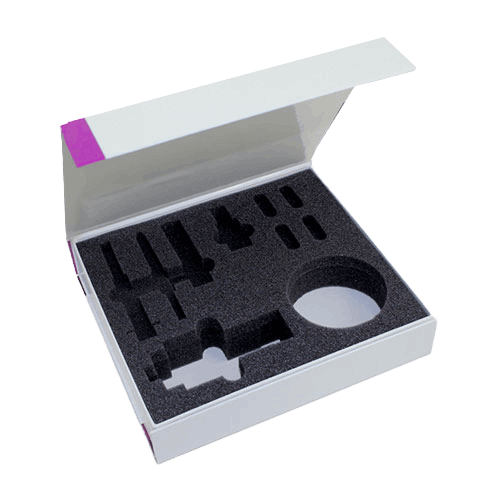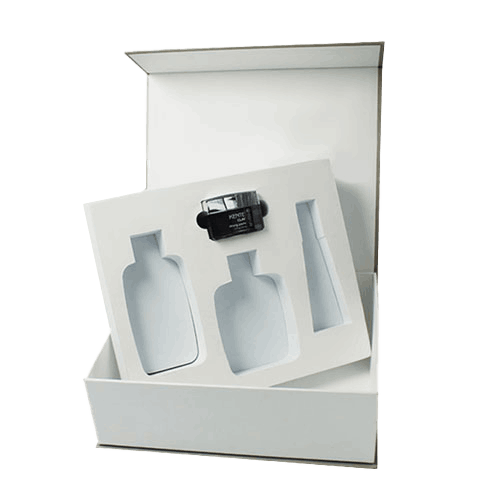 FAQ's
Specification
Learn More
Reviews
Q:
Can you make custom inserts for my boxes?
A:
Yes. If you do not already have a die-line, we can create one by using measurements provided by you. In addition, you can also send us a sample of your products so that we can custom design inserts to fit them perfectly. Well-designed inserts ensure that your products fit well in your boxes and do not shift around during transportation. If you have additional questions, please contact us for more information.
Q:
What are custom die-cut foam inserts?
A:
Custom die-cut foam inserts are a popular choice for packaging fragile items. They are excellent for keeping expensive items safe and secure while shipping. Custom foam inserts are also a good choice for protecting products that are prone to scratches. Foam inserts also insulate your products from heat or extreme temperature changes. These inserts are also extremely light and easy to customize to your exact specifications.
Q:
What are corrugated inserts?
A:
Corrugated inserts are made from corrugated cardboard and are custom designed to fit your box perfectly. They are sturdy and offer excellent protection for products during shipping and handling.
Q:
Do you offer cardboard inserts?
A:
Cardboard inserts are thinner than other custom foam or corrugated inserts. Cardboard inserts do not offer the same protection as foam or corrugated inserts but are a good choice if you are looking for an inexpensive insert to add to your packaging.
Q:
Is there a minimum order quantity for custom box inserts?
A:
No, there is no minimum order quantity for inserts. You can order as few inserts as you like. Ordering a few inserts is perfect if you would like a sample to check the fit before committing to a larger order.
Q:
What can I do if I am not satisfied with the final result?
A:
Your satisfaction is important to us! In the unlikely event of defects with your order, we will work with you to rectify any issues related to any mistakes in our production process. Please contact your sales representatives with any issues that you identify so that we can work with you to find a solution.
Q:
What types of custom box insert can Printingblue.co.uk produce?
A:
We can produce many different types of box inserts. Please send us your requirements and we will be happy to produce a free mockup for your review and suggest the right type of insert material. Here is a partial list of the different types box inserts that we can produce:
Cardboard Inserts
Foam Inserts
Corrugated Inserts
Plastic Tray Inserts
Material
White: SBS (C1S), SBS (C2S), Uncoated Stock, Textured Stock
Metalized Card: Silver, Gold, Holographic
Brown: Natural Brown Kraft Card Stock
White Front Coloured Back: CCNB (Grey Back), CCKB (Kraft Back)
Shipping Boxes: White or Brown Corrugated Stock or Forte
Material Thickness
Cardstock Thickness: 300 gsm, 350 gsm, 450 gsm, 600 gsm, Custom
Corrugated Stock: 3-ply corrugated
Finishing Types
Lamination: Gloss, Matte, Sandy Matte, Soft Touch, Pattern
Coating: Gloss AQ, Satin, Varnish, Spot UV, Flood UV
Features
Foil Stamping
Embossing
Debossing
Die Cutting
Metallic Inks
Custom Size
Other Options
Window Cutouts
Hang Tab
Scoring and Gluing
Custom Perforation
SKU#
RP-024
Custom Product Packaging Inserts
You have poured your heart and soul in the design, development, and production of your product line.  You can now give your products the best chance to succeed by displaying them elegantly by using custom box inserts.  Packaging inserts will make the unboxing experience more satisfying for your customers while keeping your products safe at the same time.
Do you need to keep your products safe during shipping?
While there are a number of options to package a product, an essential element of any successful product packaging design is that it not only displays the products well but also that the product is kept safe during the transit process.  With the ever-increasing share of retail sales taking place online, it has become even more essential that custom box inserts are used to protect items during the shipping process.  Minimizing product damage during the final delivery phase can substantially improve your bottom-line profitability and at the same time help improve overall customer satisfaction.
In order to achieve this goal, there are a number of cost-effective product packaging insert and product inlay options available in the market.  These include:
Foam Inserts: Custom-shaped foam inserts help protect fragile or delicate items during shipping by securely holding the product and absorbing the impact from any jarring movements. EVA foam inserts are popular for electronics and other parts since they provide strong protection and can be easily shaped.
Cardboard or paperboard Inserts: Made from stiff, lightweight materials, these inserts create compartments or sections inside the out layer of packaging to keep products and any accompanying components organized.
Molded pulp Inserts: Created from recycled paper or cardboard, these eco-friendly inlays provide product cushioning and protection. They can be molded to fit the product perfectly.
Plastic Inserts: Vacuum-formed or thermoformed plastic inlays make custom-fitted compartments or trays for holding products and accessories in place while presenting a sleek and professional look.
Corrugated Inserts: Corrugated packaging inserts are made from corrugated cardboard, which consists of a fluted layer sandwiched between two flat paperboard layers. These inserts provide additional protection, organization, and stability for products.
Fabric or textile Inserts: Soft materials like velvet, silk, or felt are used to craft luxurious inserts for high-end items like jewelry, watches, or cosmetics, adding elegance and sophistication to your products.
Properly designed inserts will not only keep your products safe during transit, they will also help in improving the way that your products are displayed once they are unboxed.  A combination of colourful outside packaging and a well-designed insert will give your products the best chance to be noticed while on the retail shelves and appreciated once purchased.
Partner with Us for Custom Retail Packaging & Inserts
Our team has extensive expertise in designing and producing box inserts from different materials.  Our team can fabricate the inserts based on product dimension provided by you or by measuring and evaluating the product characteristics ourselves.  All you have to do is to send us a sample of the product that you need packaged.
In addition to designing the right inserts for your products, we can also match these product packaging inserts with custom printed retail packaging.  We offer a full range of retail packaging solutions including:
In order to choose the right style of inserts and retail packaging products, ask us for a free sample kit and tell us more about your specific requirements.  Our account representatives can help you work through the options available in order to find the best fit for your product line.
Other Retail Packaging Products