Custom Quote Request Form
Custom Stickers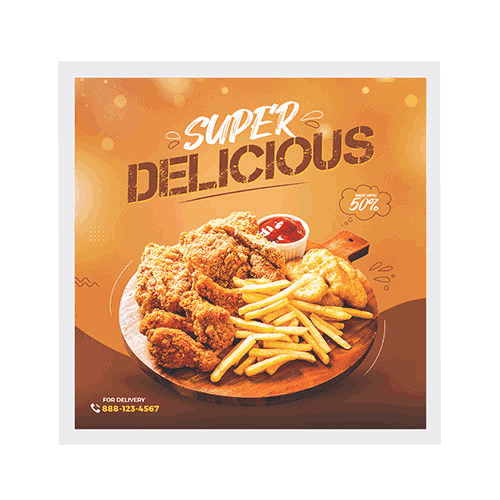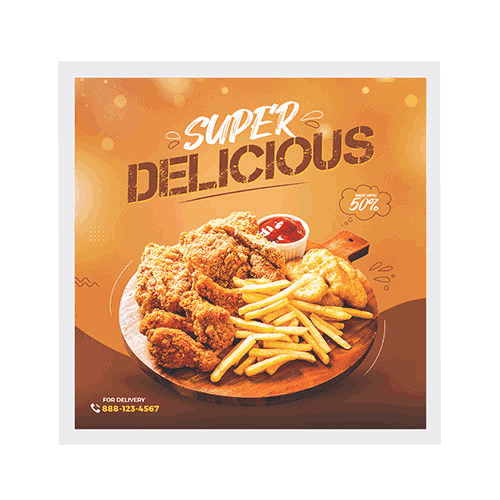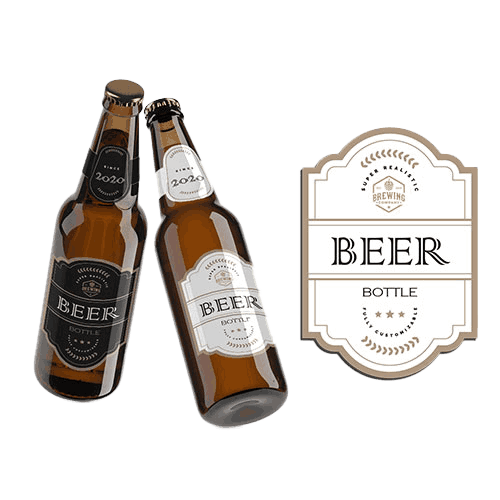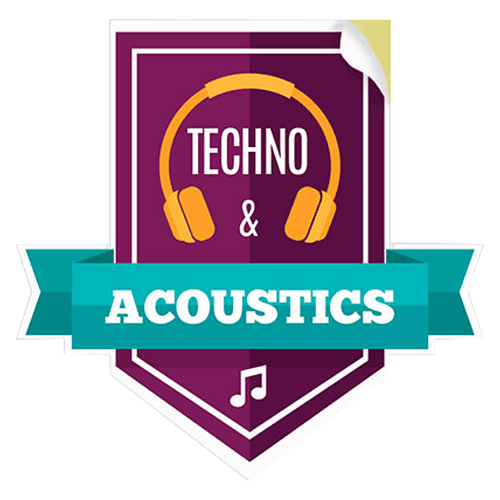 FAQ's
Specification
Learn More
Reviews
Q:
What is a die cut sticker?
A:
A die cut sticker is a sticker that is cut into a unique custom shape to fit a logo or piece of artwork. Our graphic design team can help you convert your regular stickers into a die cut sticker.
Q:
A:
A sticker sheet is a page with several peelable stickers. A single page can have one sticker design or multiple designs. Sticker sheets lie flat and store easily, and they are great for grouping stickers together.
Q:
Can you send samples of the different stickers and stocks?
A:
Yes, you can request a sample pack through our website or by contacting our support team. A sample pack of currently available stocks will be sent along with a sample of previously produced custom stickers.
Q:
Can I write on custom stickers?
A:
You can write on all of our stickers with a permanent marker, but we recommend choosing custom stickers or labels with a matte finish in order to accommodate most types of pens. Please communicate your specific requirements to your sales representative.
Q:
Can you print stickers with sequential numbering?
A:
Yes, we can print custom stickers with either sequential numbering or variable data. If this is a feature you require, please let our sales team know.
Q:
What is kiss cutting vs die cutting?
A:
Kiss cutting is a type of cutting process that cuts through only the sticker portion but leaves the backing paper intact. This process is typically used for stickers that are printed in groups on a single sheet. On the other hand, the die cutting process cuts through the backing paper as well and thus ends up creating individually cut stickers.
Q:
Can stickers have rounded corners or cut to custom shapes?
A:
Yes, custom stickers can have rounded corners as well as be die-cut into custom shapes.
Q:
Can I have multiple designs printed on a sheet?
A:
Yes, you can choose to order multiple designs that will be printed on one sheet. You can contact one of our sales representatives to get an accurate quote for your order.
Q:
What is a backer or backing paper and can I have printing on it?
A:
The terms backer or backing paper refer to the release liner at the back of the stickers. You can have information printed on the backer in one or more spot colours. Please contact our support team for more information.
Q:
What is crack and peel and do all stickers have it?
A:
Crack and peel are slits on the backer of a sticker in order to make the peeling and application process easier. Only sticker paper stock comes with crack and peel. Please notify your account manager for such requirement.
Q:
Can you produce stickers on a roll?
A:
Yes. We can produce stickers on a roll as per your requirements. Please make sure to specify your requirements in your quote request.
Q:
A:
Paper stickers are labels or stickers that are made of self-adhesive paper stock. These stickers are recommended for indoor use only as they are not water and heat resistant.
Q:
A:
Domed labels, also referred to as 'domed stickers' or 'domed decals' are printed vinyl stickers that have a thick dome-shaped clear coating. The thick layer of clear coating makes these stickers significantly heftier than regular stickers and give them a 3D look.
Q:
Is it possible to foil stamp my design on paper stickers?
A:
Yes, you can have your design foil stamped on custom paper stickers in several available colours. In addition, you can also add spot UV, gloss, or matte lamination.
Q:
Are domed labels sturdy and scratch resistant?
A:
Yes, domed labels have a longer life than other labels or decals. The thick clear coating makes these labels scratch-proof and also offers significant protection against sunlight and other environmental factors.
Q:
What does the term 'reflective stickers' refer to?
A:
Reflective stickers, vinyl decals, and labels are special vinyl stickers that have the capability of reflecting light in low light conditions. The capability to reflect light allows the sticker's design to be visible in the dark.
Q:
What are hologram stickers?
A:
Hologram stickers, also known as holographic stickers, are printed on a unique hologram stock that has an iridescent look that changes with light and perspective.
Q:
How is my artwork setup for custom holographic stickers?
A:
When ordering holographic stickers, you can request images of the different hologram stocks currently available. After you select a particular stock, you can email us your artwork. Our support team will setup your artwork and provide a pdf proof for your review and approval.
Q:
What are tamper proof stickers?
A:
Tamper Proof stickers, also known as temper evident stickers, are printed on a special tamper proof stock that is very resistant to removal and reapplication. Once applied, these stickers cannot be removed without tearing them apart and also leave small fragments behind. These stickers are best used to seal products that should not be reused or resealed once opened.
Q:
Are tamper proof stickers similar to destructible Stickers?
A:
Yes. Since tamper proof stickers break into smaller pieces when peeled, they are also commonly referred to as destructible stickers or tamper evident stickers.
Q:
What are window stickers?
A:
Window stickers are specifically produced for application on windows and other glass surfaces. These stickers have a regular grade self-sticking adhesive. These stickers are water proof and can be used indoors or outdoors.
Q:
What are window graphics?
A:
Window graphics or storefront window graphic are self-adhesive vinyl stickers cut to custom shapes that go on car or storefront windows or doors.
Q:
Are there any size or shape limitations on window graphics?
A:
Custom window graphics can be printed in any size and can be cut to any shape. Large windows can be covered by using multiple panels that are designed and printed to align with each upon application.
Q:
Can window stickers be applied on the inside of a window to be viewed from the outside?
A:
Yes, custom window stickers can be manufactured so that the adhesive is on the front side (the side with the printed design). These front or face adhesive stickers can then be applied from the inside of a window to be visible from the outside.
Q:
What are auto and car stickers?
A:
Auto and car stickers, also known as auto body stickers, car body stickers and car decals are self-adhesive stickers that can be applied onto any part of the vehicle.
Q:
What are bumper stickers?
A:
Custom bumper stickers, also referred to as car bumper stickers, are stickers that are meant to be applied on car bumpers but can be applied on any flat surface of the vehicle's body and windows.
Material
Sticker Paper
White Vinyl
Clear Vinyl
Clear PVC
Holographic Stock
Tamper Evident
Reflective Stock
Foil Stock
Kraft Stock
Magnet Sticker Stock
Style
Individual Cut
Roll Labels
Kiss Cut Sheets
Double Sided Stickers
Size
Custom
Finishing Types
Lamination: Gloss, Matte, Sandy Matte, Soft Touch, Pattern
Coating: Gloss AQ, Satin, Varnish, Spot UV, Flood UV
Features
Foil Stamping
Custom Die-cut Shapes
Front Adhesive
Back Adhesive
Other Options
Multiple Designs
Transparent Background
Extended Backer
Printing On Backer
SKU#
SL-001
Custom Printed Stickers
If a picture is worth a thousand words, then a well-designed sticker will say plenty to those who see it. Stickers are a low-cost, yet amazingly effective way of brand promotion as they can be eye-catching and may even help strike up a conversation. They can also serve as fantastic personal decorations that can help you express yourself.
Whether you are looking to use them for personal or promotional use, Printingblue.co.uk is here to help your message stick with our custom sticker design & printing services.
Design and Buy the Way You Want
We can make virtually any custom sticker design you can think of become a reality. Combine this with the highest quality materials and printing techniques, and you'll have a sticker that will last. If you need help designing your own sticker, we offer professional design help at no extra cost.
Once you've got your design, you can buy as many or as few stickers as you need. Buy them in rolls, sheets or individual sets. We can accommodate custom sticker designs of all shapes and sizes. No matter what you choose, we know you'll be satisfied. In fact, we guarantee it.
Only the Best Materials
You can choose to make your sticker from one of three durable options. Whether you want traditional sticker paper or opt for a vinyl stock, your custom sticker is sure to last.
Order a Sample Kit
Still not sure? We offer free sample kits that give you a taste of what is possible when you choose Printingblue.co.uk.
Other Sticker & Label Products