Customer Reviews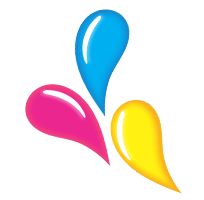 Apr 22, 2020

My New Box Printer Supplier

I placed my first order with Printingblue.co.uk and received the boxes in excellent shape. The quality is the best and the customer service is superior. I have used other box printers, but Printingblue is now my exclusive source.

Grace B.

- Graphic Designer
Feb 27, 2020

Excellent design and services.

I have been working with Printingblue for over 6 years. My experience is very positive and I am a happy customer. Billy provides great customer service. Also, Printingblue has great artists who helped me to design my packages. I will continue using Printingblue for printing my future product packaging boxes.
Jan 30, 2020

Excellent service and work

Billy is always efficient and easy to deal with. Professional results and we always get great customer service. Delivery on time and good quality work. Useful

Susan H.

- Marketing Manager
Dec 6, 2019
Amazing box printing and design service

Amazing service from Sean super helpful with the design and everything boxes looked amazing and price was also great.
Nov 5, 2019
Great experience

Great experience! I had a great experience with printingblue company thanks to Sean Taylor who helped me out with everything all the way till I received my amazing and high quality printing boxes on the time agreed on. Everything was perfect and Sean was making sure it was by communicating with me whenever it's needed. Will definitely work with him again.

Sophie E.

- Product Manager
Aug 6, 2019
Amazing Service & Extraordinary Results!

Always amazing, above-and-beyond service! Very quick response times and great with follow-up. James and the team at Printingblue exhibit incredible attention to detail and the ability to deliver artwork and final goods that meet my very precise specifications. Returning customer for over 5 years!
Aug 2, 2019
I'm so glad I found this company

I'm so glad I found this company! I couldn't be more pleased with the customer service. James Scott has been working with me and with great patience! I wasn't really knowledgeable about ordering custom boxes and he explained everything to me. He also responded super quickly all the time. The quality of the boxes are outstanding as well. Perfect for my product. They're sturdy and super soft and smooth, just like I wanted!

Angela R.

- Graphic Designer
Mar 12, 2019
Printingblue made our printing experience enjoyable!

We could not have asked for better customer service, excellent cooperation with our creative team, thorough in every detail, and quality product and delivery. Highly recommend

Garima H.

- Sales Manager
Feb 22, 2019
Great Company & Beautiful Customer Service

After searching and communicating with several printing websites, Printingblue won our business hands down for their pricing, attention to detail, fast communication (we're working with Ethan) and overall fabulous service. I'm excited to try even more of their products after this easy set up to get our product boxes done so quickly and efficiently.