Custom Quote Request Form
Banners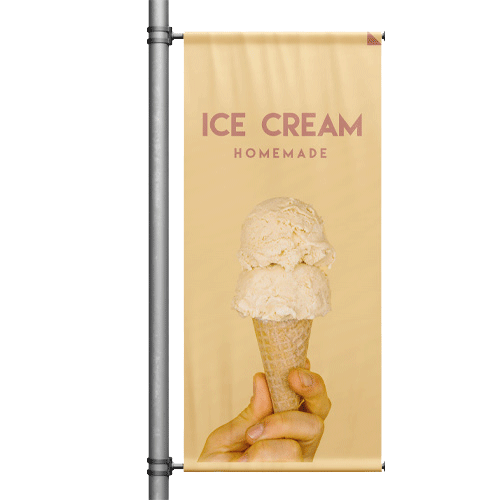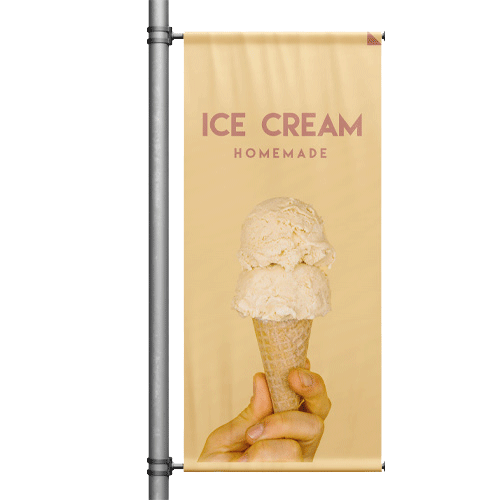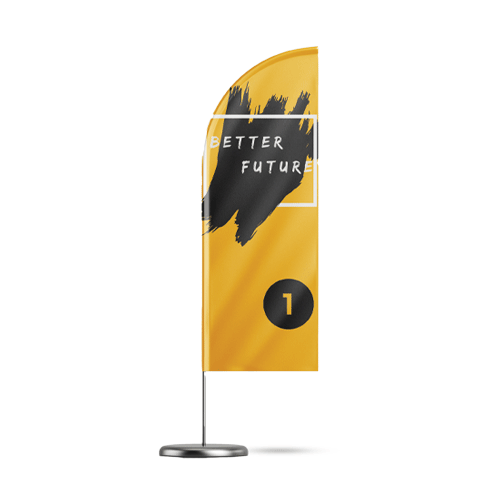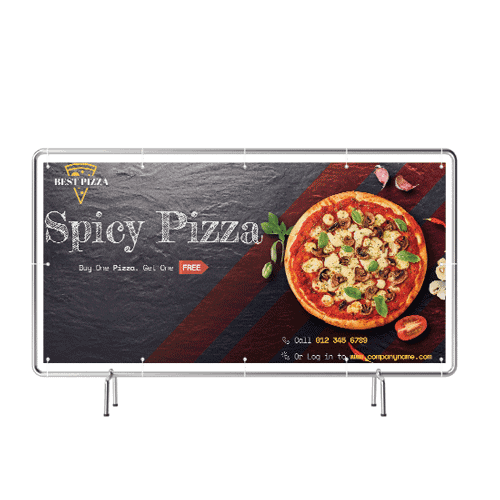 FAQ's
Specification
Learn More
Reviews
Q:
A:
Grommets are metal rings that are typically punched in along the edges of vinyl banners. These grommets can be used to hang the banners without damaging the vinyl material. The number of grommets used depends on the size of the banner that you order.
Q:
A:
Yes, you can request hemming to reinforce the sides of your banners. Hemming can be done on the top and bottom or all four sides. You can also use hemming to add pole pockets to your banners.
Q:
What is the process for resolving any quality issues?
A:
We take great pride in the quality of our products and services. If you encounter any issues with either our service or quality, please feel free to call or write to us. We consider customer feedback an essential part of how we improve our business processes and service. In the unlikely event that there are product issues, please let us know and we will be happy to discuss all possible options with you in order to find a solution that works for you.
Q:
How can I review a proof before printing?
A:
We will send a digital proof for your approval before the final printing process. Please note that the proofs need to be reviewed very carefully in order to fix any spelling or artwork errors. Once approved, the proofs will be printed as is. The printed colours are based on the CMYK or Pantone values specified in the design file and may vary substantially from the proof colours when viewed any particular computer screen. Hard copy proofs are also available at an additional cost in order to preview the exact colour and artwork placement before committing to larger order.
Q:
At what resolution should I save my photos and graphics when placing a custom vinyl banner order?
A:
Resolution should be set to at least 300 dpi (dot per inch). Please note that pictures and graphics pulled from the internet are often low resolution, typically 72 dpi or 96 dpi. Avoid these graphics, as they will appear pixelated and blocky when printed on a banner.
In addition, all photos and images should be saved in CMYK mode (as opposed to RGB mode) when possible. Images saved in RGB mode will likely not print properly. If you are unable to save your image in CMYK mode, please let us know.
Q:
Can you print on both sides of a banner?
A:
Yes, banners can be printed on both sides. The artwork for each side can be one or more spot colours as well as full colour.
Q:
If I need banners urgently, can I put a rush on my order?
A:
Yes. We can rush the production process to suit your requirements. Please make sure your account manager is aware of any such requirements before placing the order.
Q:
A:
Wind slits are half-moon shaped cuts that facilitate air-flow through the banner. While wind slits help to reduce air resistance, they can also cause premature ripping in the banner. We do not include wind slits by default but can add them upon request.
Material
Vinyl PVC Stock
Mesh Vinyl Stock
8oz Canvas Fabric
10oz Vinyl Stock
12oz Vinyl Stock
Size
Custom
Finishing Types
Gloss Finish
Matte Finish
Features
Grommets or Eyelets
Reinforced Hem
Pole Pockets
Other Options
Custom Die-cut Shapes
Multiple Designs
Double Sided Printing Available
SKU#
VB-001
Custom Outdoor & Indoor Banners
Banners are a great choice for outdoor marketers. They let you make a big impression for a very low price. The custom banners are useful at all events and occasions around the world. Various places where they are used include birthday party decorations, graduation ceremonies, business promotions, fairs & carnivals, concerts, exhibitions and many more. They have a tendency to grab the attention of all kinds of audience at a glance.
At Printingblue, we create customised banners for all kinds of events and occasions. We have an assortment of design templates for you to choose from before you can finally place a printing order. Aside from the pre designed templates, we also offer fully customised banner designing services through creative and skillful graphic designers. Our banners are printed on top quality stock which is thick, long lasting and durable.
You do not need to worry about the outdoor usage since they are tailored to fit all kinds of environmental conditions. With weather resistant stock, they will never leave you disappointed when placed outdoors and will last for as long as you want them to be displayed.
Vinyl Banners
Are you planning a promotional campaign for your business, political, fundraising or any other campaign? The customised vinyl banners are a great choice for you. These huge prints can make the biggest impression to your prospective customers. The customised vinyl banners are ideal choice for small as well as large business. These low cost promotional tools are best when you want to grab public's attention towards your products and/or services immediately.
We offer banner in two different thicknesses 350 gsm and 510 gsm vinyl stock. Our banners are durable, long lasting, weather resistant and perfect for all kinds of outdoor applications. No matter your banner is directly exposed to sunlight, rain or any kind of environmental conditions, it will last longer and will never fade off. These outdoor advertising tools broadcast your message explicitly to your prospective audience.
Canvas Banners
Need a new and innovative marketing tool? We prescribe canvas banners for you.
It is the type of banner which is printed on the canvas paper, vinyl or the canvas cloth. It is a great tool to display your ads in every size and style both horizontal and vertical. We are committed to provide you with the best quality Banners as you desired.
We are at your service 24/7 to help you with all your queries and for helping you while placing orders. So if you are ready to get yours printed, do not hesitate getting in touch with us now!
Other Printing Products