Custom Quote Request Form
Flyers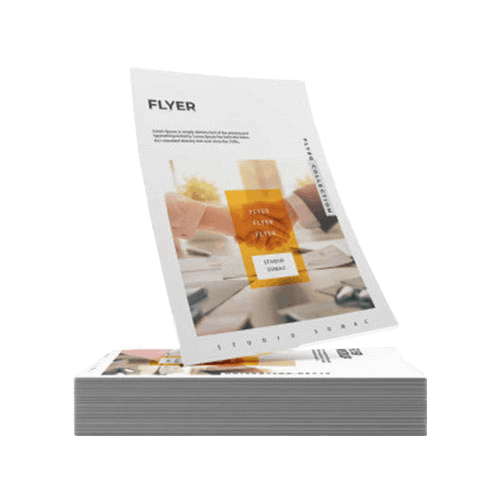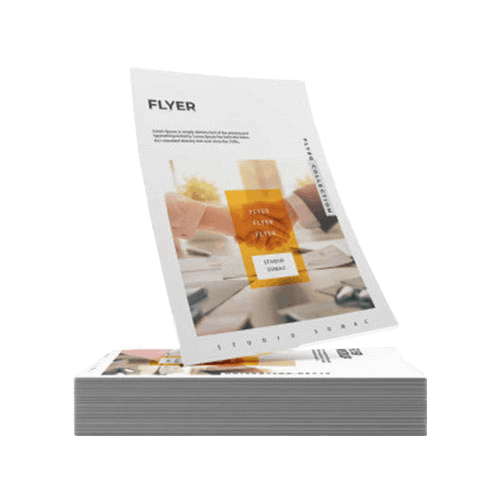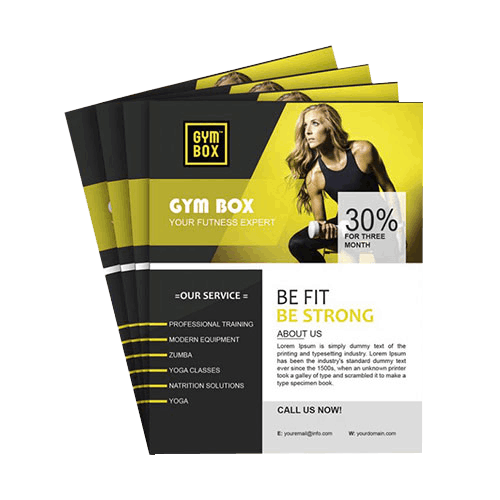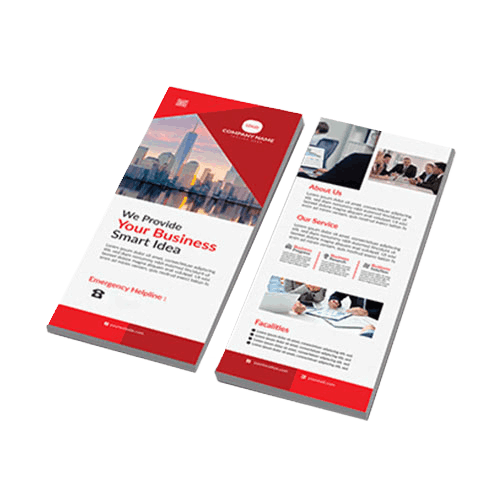 FAQ's
Specification
Learn More
Reviews
Q:
What are leaflets and flyers?
A:
Leaflets and flyers are sheets of paper which are designed to provide a specific target audience with information about a company, products or services.
Q:
At what resolution should I save my photos and graphics?
A:
Resolution should be set to at least 300 dpi (dot per inch). Please note that pictures and graphics pulled from the internet are often low resolution, typically 72 dpi or 96 dpi. Avoid these graphics, as they will appear pixelated and blocky when printed.
In addition, all photos and images should be saved in CMYK mode (as opposed to RGB mode) when possible. Images saved in RGB mode will likely not print properly. If you are unable to save your image in CMYK mode, please let us know.
Q:
What finishes do you offer for flyers?
A:
We offer flyers in a number of finishes including single or double-sided lamination in gloss or matte. You can also opt for no lamination. Matte lamination gives a dull look and a gloss lamination gives a high-quality shine finish. Lamination can enhance the vibrancy of colours add more durability to your printed flyers.
Q:
A:
Flyers can be shipped flat or folded depending on the size of the flyers and your specific requirements. There are many different ways to fold flyers, so please consult with your sales associate to finalize any specific requirements.
Q:
Can flyers and leaflets be printed on both sides?
A:
Yes. Custom flyer and leaflets can have printing on both sides.
Q:
What can I do if there are issues with my order?
A:
All orders go through an extensive quality check before entering the shipping process. In the event that you find any issues with the delivered items, please contact our staff via email or phone and we will be happy to resolve any issues in a timely manner. Your satisfaction is an absolute priority for us.
Q:
Is there a setup fee for printing custom flyers and leaflets?
A:
No. There are no setup fees, no plate fees and no minimum order quantities. You will be quoted one simple price. Again, higher quantity orders do result in lower per unit prices due to efficiencies gained in printing larger quantities in a single run.
Q:
Can I see a proof before you print?
A:
We will email a proof before printing for your approval. Please check the proof thoroughly for accuracy. It is essential that you proof read any text on the proof and also check the placement of any artwork. Please note that the colour showing on the computer screens can vary from screen to screen. Artwork is printed based on the CMYK or Pantone values specified in the design file and may vary substantially from the colour showing on any particular screen. Hard copy proofs are also available at an additional cost.
Material
White: Gloss Text, Matte Text, Uncoated, Cover Stock
Paper Stock Thickness: 115 gsm, 135 gsm
Size
A6
A5
A4
Custom
Finishing Types
Lamination: Gloss, Matte, Sandy Matte, Soft Touch, Pattern
Coating: Gloss AQ, Satin, Varnish, Spot UV, Flood UV
Features
Foil Stamping
Embossing
Debossing
Custom Die-cut Shapes
Metallic Inks
Other Options
Custom Perforation
Both Side Printing
Custom Folding
SKU#
OP-003
Custom Business Flyers
In a world where billboards and print ads have less than five seconds to make an impression, expensive audio and television spots have thirty seconds or less and online commercial banners can get lost in clicks. Your best bet for telling your customer about your products and services is still the most humble tool of advertising - the flyer. And this is why it has always been a major part of any successful advertising campaign.
If you are also planning marketing campaign for your business and are in search of an online printing partner to help you with professional quality flyers printing then you are at the right place! At Printingblue we have great experience in providing premium quality yet cost competent flyers printing services. Design is not a matter of concern once you have contacted our customer support representatives.
Our experienced and exceptionally talented graphic designers are at your service round the clock. They can help you in creating innovative and exclusive flyers to fit your business marketing requirements. We make use of top notch glossy text stock in printing of all your flyers. Each of the order is manually checked for quality and shipment is provided free of cost for our valued clients within United Kingdom and Canada.
Other Printing Products