Custom Quote Request Form
Double Sided Stickers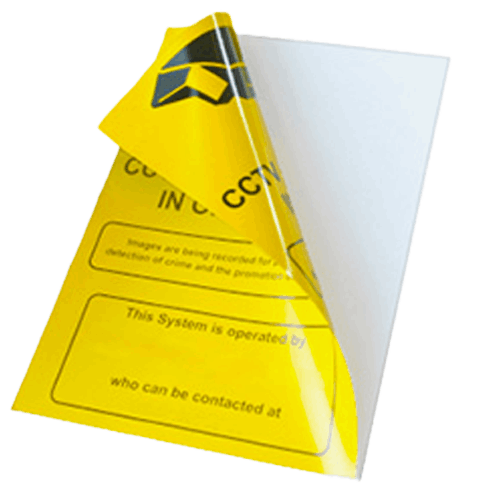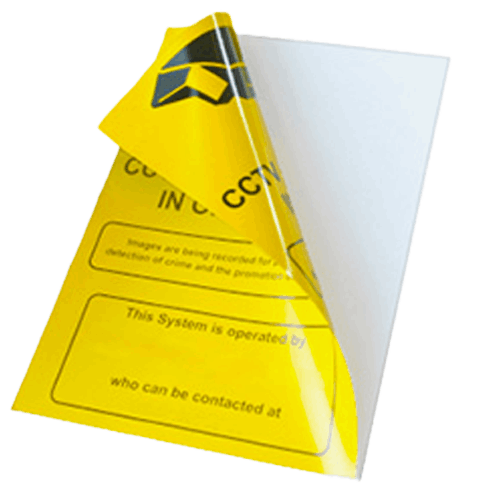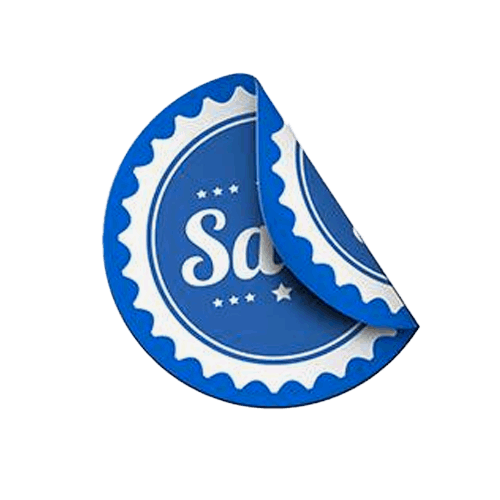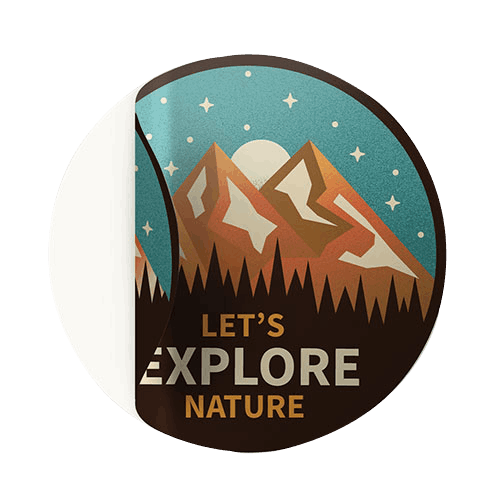 FAQ's
Specification
Learn More
Reviews
Q:
What are double-sided stickers?
A:
Double-sided stickers also known as 'both sides printed' stickers or 2-sided decals have printing on both the front and back of the sticker. Once applied to a surface, typically a window or a glass door, the printed design is visible from both the inside and the outside.
Q:
Can I have two different designs printed on the front and back?
A:
Yes, you can have two different designs printed on the front and back of your custom double-sided sticker.
Q:
Can I choose the adhesive side of my double-sided sticker?
A:
Yes. With double-sided sticker printing, you can have adhesive on the front or the back. Please indicate the preferred adhesive side when you send us the artwork and we will prepare the pdf proofs for your approval accordingly.
Q:
Can I have a double-sided sticker with a transparent background?
A:
Both side printed stickers cannot have a clear or transparent background. A clear background will cause the front and back designs to overlap onto each other and the images will not be clearly visible on either side.
Q:
Is full colour an option for double sided stickers?
A:
Yes, you can have full colour printing on the front as well as on the back.
Q:
Can branded double-sided stickers be die cut?
A:
Generally, double-sided stickers can have an oval, round, square, or rectangular shape. They can also be cut into custom shapes but the availability of this option depends on the design and shape of the artwork for the front and back sides. Please contact our support team for more information.
Q:
Can double-sided stickers be applied on any glass surface?
A:
Yes, these stickers can be applied to all clean and smooth glass surfaces including windows and mirrors.
Q:
Are double-sided stickers easy to remove?
A:
Double sided stickers are printed on white vinyl or clear stock with a regular grade adhesive. These stickers can be taken off easily and any leftover adhesive residue can be removed using non-abrasive cleaners.
Q:
Do these stickers leave any residue once removed?
A:
These stickers are manufactured to be peeled off easily from plain glass surfaces. Any residue left behind can be removed with soapy water and a soft cloth. Please avoid using any abrasive materials or chemicals on your glass surfaces. If your window or glass surface has any special coating or film application, please let your sales representatives know so that we can help you in choosing a suitable sticker stock to fit your specific circumstances.
Material
Clear Vinyl
Clear PVC
Style
Individual Cut
Kiss Cut Sheets
Size
Custom
Finishing Types
Lamination: N/A
Coating: Gloss AQ, Satin, Varnish, Flood UV
Features
Custom Die-cut Shapes
Front Adhesive
Back Adhesive
Other Options
Multiple Designs
Extended Backer
Printing On Backer
SKU#
SL-002
Benefits of using Double-sided Stickers in Product and Brand Promotion
A double side printed sticker or label is an adhesive label printed on both sides. This label is often used for promotional purposes on clear surfaces, as it allows for more information to be printed on the label. It is also used for product identification, as it can be used to display a product's name, logo, and other important information.
Using double-sided stickers in product and brand promotion has several benefits, including:
Increased brand visibility: Double-sided stickers make it easier for customers to identify and remember your brand by providing twice the surface area for branding and labeling.
Cost-effectiveness: Double-sided stickers are a cost-effective way to promote your brand and products, as they provide branding and labeling information on both sides in one compact solution. They are much cheaper than other forms of advertising, such as television or radio commercials.
Customization options: Double-sided stickers are an effective way to promote your business and products, as they can be customised with unique designs, logos, and branding messages. These stickers can help to create a strong visual presence for your brand, making them a great marketing tool.
Versatile: Double sided stickers can be used in a variety of ways. They can be used to promote a business, product, or event. They can also be used to decorate a room or vehicle. 
Durable: Double sided stickers are made from a durable material that can withstand the elements. They are ideal for outdoor use, as they won't fade or tear easily. 
Easy to Apply: Double sided stickers are easy to apply and remove. It makes them ideal for promotions or events. 
Visibility: Double sided stickers are highly visible, making them a great way to get your message out. They can be seen from a distance, making them a great way to draw attention to your business or product. 
Here are some tips for designing double-sided stickers:
Consider symmetry: As the design will be viewed from both sides, it is important to create a symmetrical design to ensure consistency and balance.
Keep it simple: Avoid overly complex designs, as they may appear cluttered or unclear when viewed from the opposite side.
Use contrasting colours: Use colours that contrast well to ensure legibility and visibility from both sides.
Space utilization: Use the space efficiently on both sides, making sure that the designs are balanced.
Text legibility: Make sure that any text used is legible and clear from both sides.
Branding: Incorporate your brand's logo and other elements on both sides, to make the sticker instantly recognizable.
By following these tips, you can design effective and attractive double-sided stickers that stand out and communicate your message clearly.
Other Sticker & Label Products