Custom Quote Request Form
Envelopes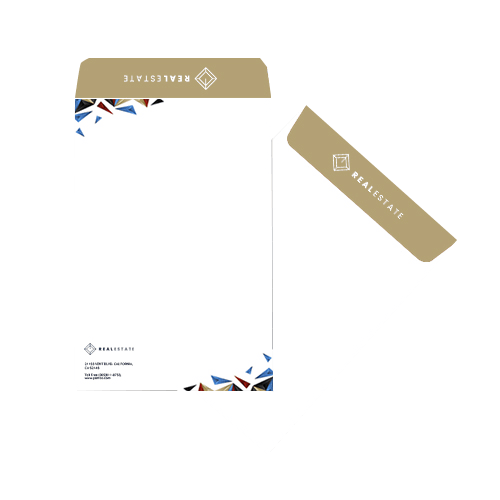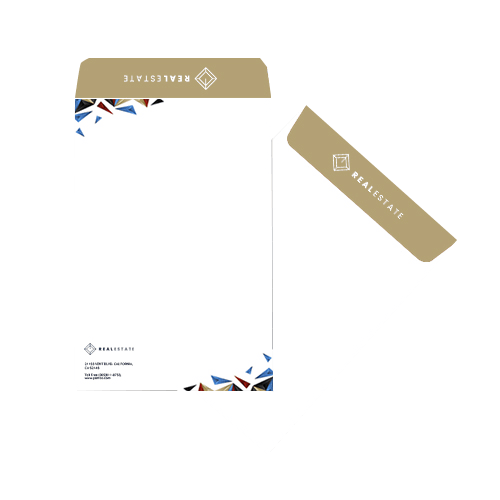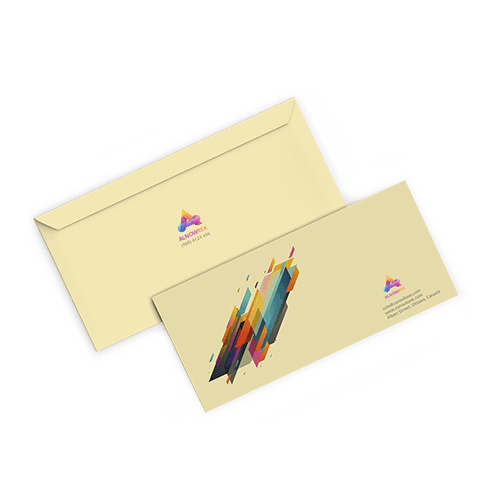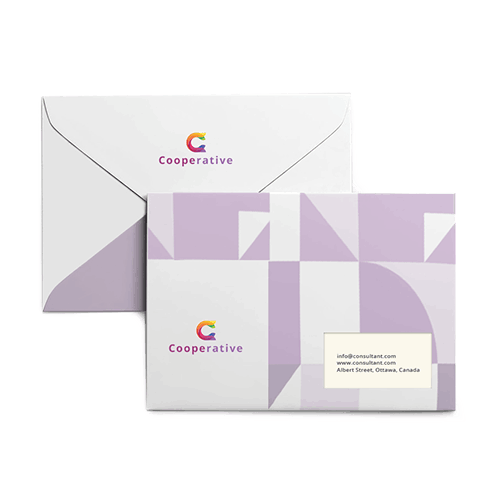 FAQ's
Specification
Learn More
Reviews
Q:
What is a peel and seal envelope?
A:
Peel and seal refers to a type of self-sealing envelopes. The folding flap has a self-adhesive glue strip that is covered by a protective cover. Once the envelope is ready to be sealed, the cover can be peeled-off and the flap is then closed and sealed without the need for glue or moisture.
Q:
What are the standard sizes for an envelope?
A:
There are many different standard sizes for envelopes. These are referred to as #9, #10, DL, C4, C5, C6, and legal-size envelopes. We can produce custom printed envelopes in standard sizes or in any custom size to fit your requirements.
Q:
Can my envelopes have an address window and a clear cello film?
A:
Yes, you can add an address window on your envelope along with a clear plastic film to cover it If desired.
Q:
What types of paper stocks can I use for my custom envelopes?
A:
The standard stock used for printing envelopes referred to as 75 gsm bright white stock. You can also choose from a variety of other stocks such as textured paper, linen paper, kraft paper, and a variety of card stocks including kraft card stock.
Q:
Can my envelopes be printed in full-colour?
A:
Yes, you can have your envelopes printed in full colour to showcase your brand and corporate identity.
Q:
Can I print on the inside of my envelopes?
A:
Yes, you can have the inside of your envelopes printed with any design or colour of your choice.
Q:
What is the process for resolving any quality issues?
A:
We take great pride in the quality of our products and services. If you encounter any issues with either our service or quality, please feel free to call or write to us. We consider customer feedback an essential part of how we improve our business processes and service. In the unlikely event that there are product issues, please let us know and we will be happy to discuss all possible options with you in order to find a solution that works for you.
Q:
Is there a setup fee for a custom printed envelope order?
A:
No. There are no setup fees and no plate fees for printing branded envelopes. You will be quoted one simple price. Higher quantity orders do result in lower per unit prices due to efficiencies gained in printing larger envelope quantities in a single run.
Material
White Paper: Bright White, Textured, Uncoated, Coated Gloss Paper
White Card: SBS (C1S), Uncoated Stock, Textured Stock
Brown: Natural Brown Kraft Paper, Natural Brown Kraft Card
Paper Thickness: 75 gsm, 120 gsm
Card Thickness: 280 gsm, 300 gsm
Style

| | |
| --- | --- |
| Square Flap | Counter Flap |
| Window cut-out | Square |
| Open End | Metal Clasp |
| Booklet | Pointed Flap |
| Mini | Specialty Use |
| Vertical Square Flap | Thumb Cut |

Size

| | | | |
| --- | --- | --- | --- |
| C0 | (917 mm x 1297 mm) | C5 | (162 mm x 229 mm) |
| C1 | (648 mm x 917 mm) | C6 | (114 mm x 162 mm) |
| C2 | (458 mm x 648 mm) | C7 | (81 mm x 114) |
| C3 | (324 mm x 458 mm) | C8 | (57 mm x 81 mm) |
| C4 | (229 mm x 324 mm) | C9 | (40 mm x 57 mm) |
| DL | (220 mm x 110 mm) | C10 | (28 mm x 40 mm) |
| Custom | | | |

| | |
| --- | --- |
| C0 | (917 mm x 1297 mm) |
| C1 | (648 mm x 917 mm) |
| C2 | (458 mm x 648 mm) |
| C3 | (324 mm x 458 mm) |
| C4 | (229 mm x 324 mm) |
| C5 | (162 mm x 229 mm) |
| C6 | (114 mm x 162 mm) |
| C7 | (81 mm x 114 mm) |
| C8 | (57 mm x 81 mm) |
| C9 | (40 mm x 57 mm) |
| C10 | (28 mm x 40 mm) |
| DL | (220 mm x 110 mm) |
| Custom | |

Finishing Types
Lamination: Gloss, Matte, Sandy Matte, Soft Touch, Pattern
Coating: Gloss AQ, Satin, Varnish, Spot UV, Flood UV
Features
Foil Stamping
Embossing
Debossing
Metallic Inks
Other Options
Address Window Cut-out
PVC Film Covering Address Window
Inside Printing
Peel & Seal
SKU#
EN-001
Custom Printed Mailing Envelopes
Custom printed envelopes are great way to hold documents and for mailing. Whether you have your own artwork or have a unique and bright idea, Printingblue can help you get the most astounding and appealing envelopes created in a matter of few minutes. Customization lets you add a personal touch to your products and print them according to your expectations.
At Printingblue, our highly creative graphic designers are available round the clock to provide you full assistance regarding your designs and printing requirements. Whether you have your designs in jpg format or only have an idea, our designers will transform your designs into vector based print ready graphics and will forward you a copy of design in PDF format for final proofing and verification. After your approval it will be forwarded to production department for printing.
Envelope provides great room to spread your message across public. Since it is your business representative that carries your message to your prospects, it should be designed and printed while keeping in mind many important considerations. The most important thing is the selection of colour and background. For injecting visual appeal, you should make use of high contrasting and should also consider die cutting feature.
Window Envelopes
Die cutting, spot UV coating, raised ink, transparent window and full colour printing, are the special features we offer with our products. We also provide free custom design support to fit your printing requirements. What more could you expect? The shipping of all your products is free of charge.
In order to highlight your business logo or name printed on the envelope, you should make use of spot UV coating feature. This not just highlights important parts of the design but also increases the worth of your company. Getting it printed with a transparent window lets you add a touch of professionalism to your mailing. While getting your envelope designed, do not forget to match it with your business cards, letterheads and all other business stationery items.
So if you are ready to get industry quality envelopes printed for your business communications then your wait is over! Place an order now right here and get your order delivered at your doorsteps soon. Our customer care representatives are at your service 24/7 so just pick up the phone or chat online now!
Other Printing Products