Custom Quote Request Form
Bookmarks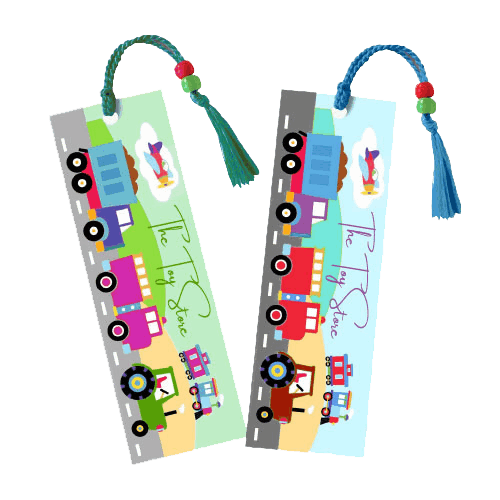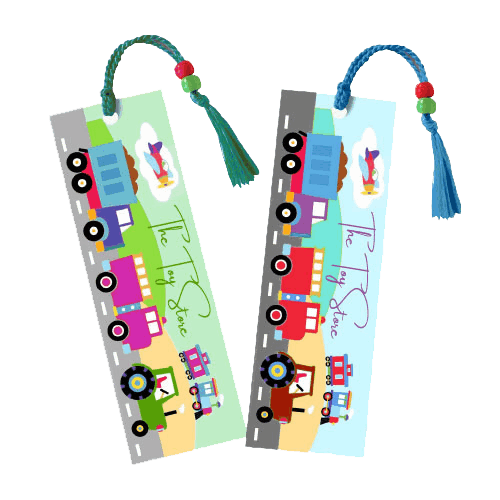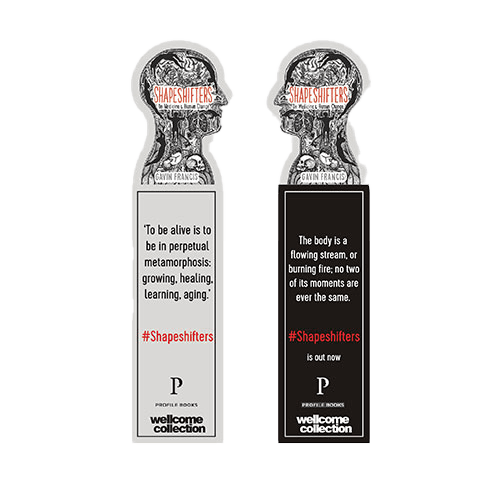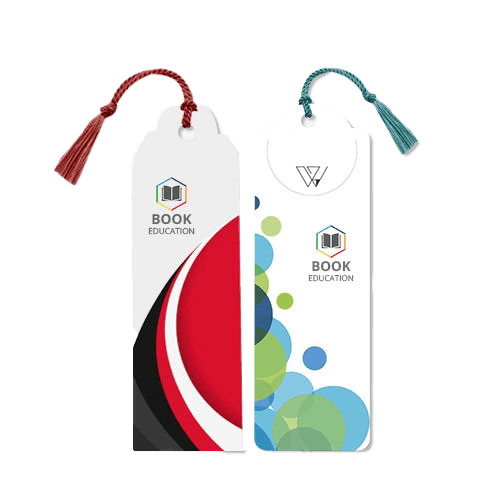 FAQ's
Specification
Learn More
Reviews
Q:
What are the standard sizes for bookmarks?
A:
The standard sizes for bookmarks are 2x6 inches and 3x7 inches. In addition to these standard sizes, we can also print custom bookmarks in custom sizes. You can contact our support team with any size requirements that you have and we will do the rest.
Q:
At what resolution should I save my photos and graphics?
A:
Resolution should be set to at least 300 dpi (dot per inch). Please note that pictures and graphics pulled from the internet are often low resolution, typically 72 dpi or 96 dpi. Avoid these graphics, as they will appear pixelated and blocky when printed.
In addition, all photos and images should be saved in CMYK mode (as opposed to RGB mode) when possible. Images saved in RGB mode will likely not print properly. If you are unable to save your image in CMYK mode, please let us know.
Q:
Can you include tassels of my choice with an order of custom printed bookmarks?
A:
Yes, you can choose from a wide variety of available tassel styles and colours. Please make sure to communicate your selection at the time of placing an order. Please note that there is a separate charge for adding tassels.
Q:
What can I do if I am not satisfied with the final result?
A:
Your satisfaction is important to us! In the unlikely event of defects with your order, we will work with you to rectify any issues related to any mistakes in our production process. Please contact your sales representatives with any issues that you identify so that we can work with you to find a solution.
Q:
Can my bookmarks be die-cut?
A:
Yes, in addition to the traditional rectangular shape, custom bookmarks can be produced to any custom shape.
Q:
A:
No. There are no setup fees, no plate fees and no minimum order quantities. You will be quoted one simple price. Higher quantity orders do result in lower per unit prices due to efficiencies gained in printing larger quantities in a single run.
Q:
What options can I add to my Bookmarks?
A:
These are the most commonly used options when designing bookmarks:
Spot UV Varnish: Spot UV varnish is an ultra-high gloss finish that can be applied over a matte or soft-touch laminate in order to highlight specific areas of a design. It can also look particularly effective when used to print a glossy logo over a flat colour.
Foil stamping: Foil stamping is a process where a shiny foil sheet is physically stamped with heat and pressure onto the card for an enhanced decorative look. You can consult with our sales representative for more details and specific colour availability.
Embossing & Debossing: Embossing or Debossing is the process of leaving a relief imprint on the card. It is applied by utilizing an engraved metal die. When such a die is pressed on the card with an appropriate level of pressure, it leaves an impression.
Material
White: SBS (C2S)
Brown: Natural Brown Kraft Card Stock
Stock Thickness: 300 gsm, 350 gsm, Custom
Size
2 x 6 inches (51 x 155 mm)
3 x 7 inches (77 x 178 mm)
Custom
Finishing Types
Lamination: Gloss, Matte, Sandy Matte, Soft Touch, Pattern
Coating: Gloss AQ, Satin, Varnish, Spot UV, Flood UV
Features
Foil Stamping
Embossing
Debossing
Custom Die-cut Shapes
Metallic Inks
Other Options
Tassels
Custom Perforation
Both Side Printing
SKU#
BM-001
Custom Bookmark Printing
Are you seeking an innovative way to capture the attention of your prospects? The use of personal bookmarks has been quite common as a corporate giveaway or as a souvenir for a long. If you get your business name and logo printed on single or both sides, these handy tools can help in enhancing the reputation of your business in a great way. They are ideal as giveaways especially during social events and exhibitions.
As far as the designs are concerned, you can choose from an array of templates offered by Printingblue. They can be printed as mini calendars, discount coupons or you can also choose to print them with striking words or inspirational quotations. These helpful tools are seldom disposed of by people and this makes them one of the perfect promotional products.
At Printingblue, we have made entire printing procedure effortless for our valued clients. From designing to proofing, printing, quality check and shipment of your order, we offer all services under one roof. You can choose from regular sizes or get them printed as per your requirements.
Foil Bookmarks
You must have always wanted to market your business in a more imaginative and unique manner. Have you ever thought of using bookmarks as your business promotional tools? If not, then this is the right time to get your foil bookmarks printing done. Bookmarks not just publicize your business competently but also help in broadcasting the message to your prospective customers.
We utilize premium quality thick cover card stock. Rounded corners, die cut shapes, embossed logo/text, foil stamping, spot UV coating, hole drilling and all other special printing features are available on request. Gloss/matte lamination is also done for added looks and extra durability. Amazingly fast production turnaround time is offered for the convenience of our esteemed customers.
Die-Cut Bookmarks
Choose bookmarks as your next promotional tool and give a boost to your business! In this world of podcasts and e-readers, a conventional product can sometimes become the best pick for you. So why wait? Get your die-cut bookmarks printing one today with Printingblue and save a great deal!
Want to cut your bookmark into a personalised shape? Ask one of our representatives to die-cut your ordered product per your preference. Besides, you also get special options such as embossing, foiling, UV coating, hole-drilling and much more. If you want to learn more, please do not hesitate in contacting our customer care department anytime.
Other Printing Products