Custom Quote Request Form
Vape Packaging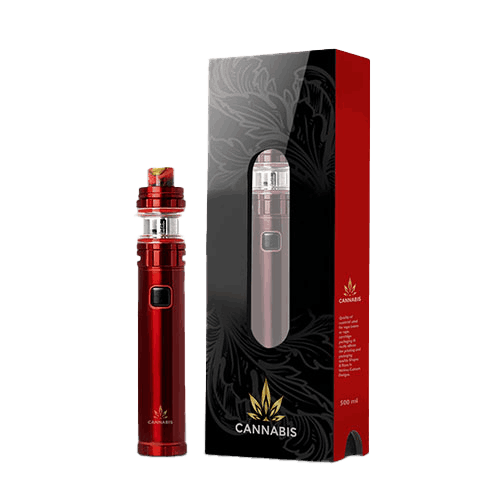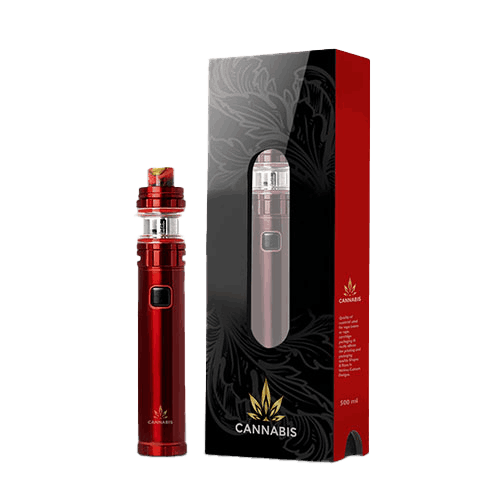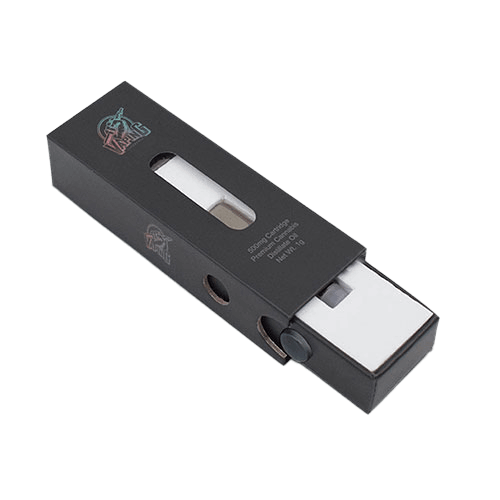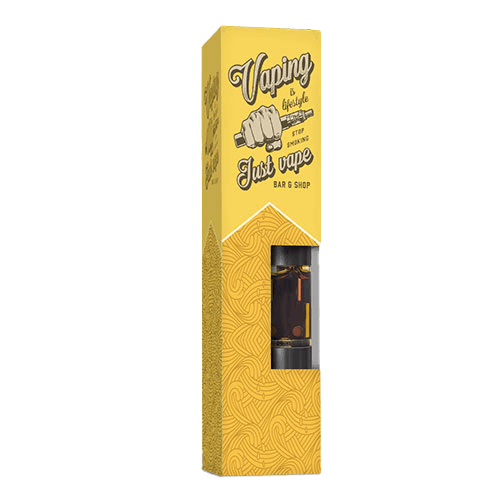 FAQ's
Specification
Learn More
Reviews
Q:
Is there a minimum order quantity for custom vape boxes?
A:
No, there is no minimum order for vape boxes. You can order as few boxes as you like. Ordering a few boxes is perfect if you would like a sample to check out before committing to a larger order. However, due to initial costs involved in setting up a print job, ordering bigger quantities will typically result in a lower per unit cost. Your account representative can help you find the most efficient solution in order to keep your costs low.
Q:
Which sides of the vape packaging can I customize?
A:
All sides of the boxes are fully customisable — front, back, top, bottom, outside, and inside. The inside can be printed for an additional charge. You can customize both the outside and inside (even the flaps that tuck away or reside inside the folded box). Please work with your account representative to discuss any specific requirements for your custom vape packaging.
Q:
A:
We can send samples of our recent print orders. Please submit a sample request and our sales representative will be in touch so that appropriate vape product box samples can be sent.
Q:
What custom options can I use to personalize my vape boxes?
A:
Our designers can help you find the best features to customize your vape boxes. These options include:
Spot UV Varnish: Spot UV varnish is an ultra-high gloss finish that can be applied over a matte or soft-touch laminate in order to make particular areas more prominent. Typical applications include highlighting logos or brand names.
Foil stamping: Foil stamping involves applying a metallic foil on card stock by applying heat and pressure. Your sale representative can provide more guidance regarding the availability of specific colours for your particular project.
Embossing & Debossing: Embossing and Debossing is the process of creating a raised or recessed image on the printed surface. An embossed image presents itself as being raised from the surface whereas a debossed image presents itself as being recessed into the surface. These effects are achieved by applying an engraved metal die with an appropriate level of pressure to the printed surface.
Q:
What can I do if there are issues with my order?
A:
All orders go through an extensive quality check before entering the shipping process. In the event that you find any issues with the delivered items, please contact our staff via email or phone and we will be happy to resolve any issues in a timely manner. Your satisfaction is an absolute priority for us.
Material
White: SBS (C1S), SBS (C2S), Uncoated Stock, Textured Stock
Metalized Card: Silver, Gold, Holographic
Brown: Natural Brown Kraft Card Stock
White Front Coloured Back: CCNB (Grey Back), CCKB (Kraft Back)
Shipping Boxes: White or Brown Corrugated Stock or Forte
Rigid: Paper + Grey Board
Material Thickness
Cardstock Thickness: 300 gsm, 350 gsm, 450 gsm, 600 gsm, Custom
Corrugated Stock: 3-ply corrugated
Rigid Stock Thickness: 700 gsm,1200 gsm, Custom
Finishing Types
Lamination: Gloss, Matte, Sandy Matte, Soft Touch, Pattern
Coating: Gloss AQ, Satin, Varnish, Spot UV, Flood UV
Features
Foil Stamping
Embossing
Debossing
Die Cutting
Metallic Inks
Custom Size
Other Options
Window Cutouts
Ribbons and Handles
Hang Tab
Scoring and Gluing
Custom Perforation
SKU#
RP-011
Vape Packaging
If you are trying to get a foothold in the fast growing vape industry, your products need to stand out among the rapid expanding list of competitors. High quality packaging can help you achieve this objective in a cost-effective manner. 
You probably already know that your product packaging can have a significant impact on sales and customer loyalty. Thoughtfully designed packaging for vape related products will help you in building your brand and customer loyalty.
Vape Packaging from Printingblue.co.uk
We have over two decades of experience in producing many different types of retail and mail-order packaging. Our designers can help you bring your ideas for your products to life. There are countless ways to customize your vape packaging, including: 
Embossed lettering
Foiled letters and logos
Unique die-cut shapes
In addition, we can offer custom vape packaging solutions for a wide variety of vape products including:
Vape Pens & E-Cigarettes
Vape Mod Kits
Packaging for Vape Tanks and Batteries
Vape Cartridges
Advantages That We Offer
Partnering with Printingblue.co.uk means that all of our design and production resources will be at your disposal.  We win long term customers and relationships by offering: 
Extremely competitive prices
Free and fast delivery
Fast production turnaround time
Eco-friendly materials
If you are ready to see the custom vape packaging solutions that we can offer, then request a free sample kit from Printingblue.co.uk today.
Other Retail Packaging Products