Custom Quote Request Form
Candle Packaging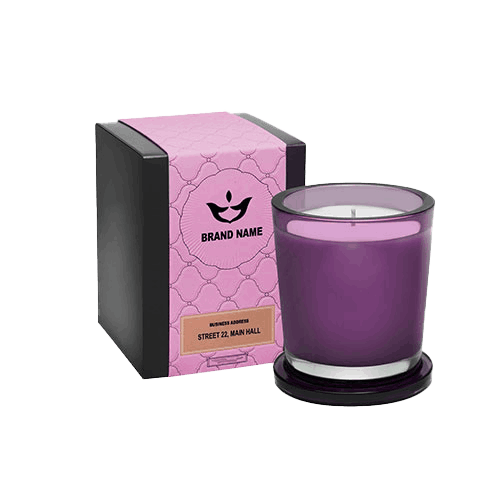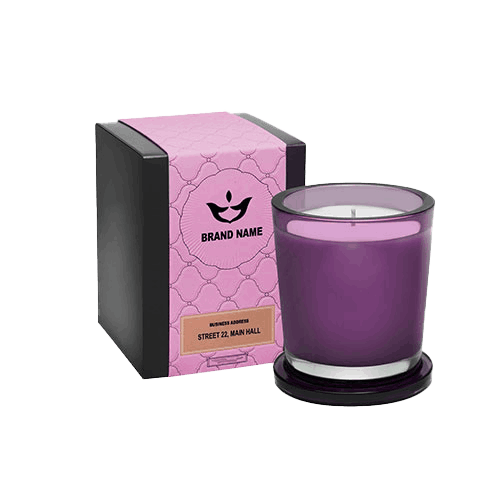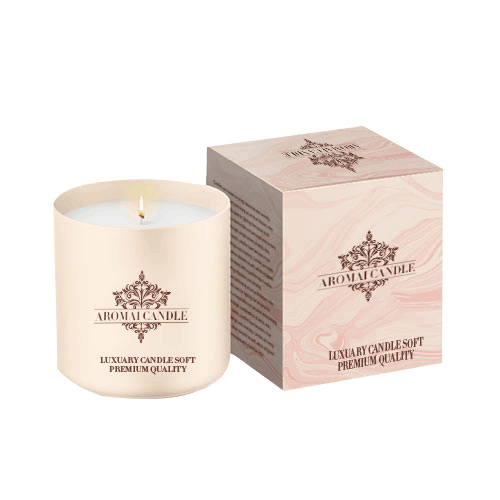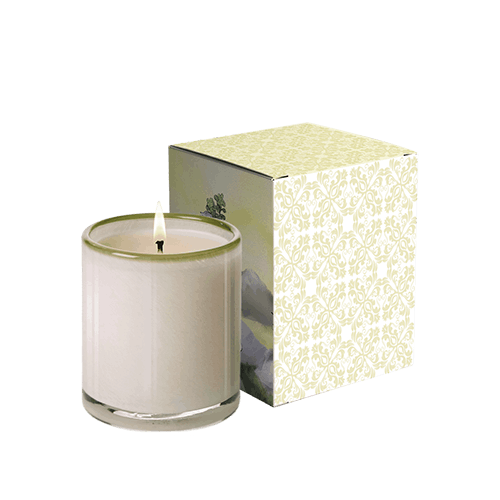 FAQ's
Specification
Learn More
Reviews
Q:
Is there a minimum order quantity for custom candle boxes?
A:
No, there is no minimum order for candle boxes and packaging.  You can order as few boxes as you like.  Ordering a few boxes is perfect if you would like a sample to check out before committing to a larger order.  However, due to initial costs involved in setting up a print job, ordering bigger quantities will typically result in a lower per unit cost.  Your account representative can help you find the most efficient solution in order to keep your total project costs low.
Q:
What can I do if I am not satisfied with the final result?
A:
Your satisfaction is important to us! In the unlikely event of defects with your order, we will work with you to rectify any issues related to any mistakes in our production process.  Please contact your sales representatives with any issues that you identify so that we can work with you to find a solution.
Q:
How do I measure the size of my candle boxes?
A:
With the box open toward you, here is how to get the correct measurements for the inside of the box:
The length is measured from the left to right side of the box.
The width is measured from the front to the back side of the box.
The height is measured from the top to the bottom side of the box.
Q:
Which parts of the candle packaging can I customize?
A:
All sides of the candle cartons are fully customisable — front, back, top, bottom, outside, and inside.  The inside can be printed for an additional charge.  You can customize both the outside and inside (even the flaps that tuck away or reside inside the folded box).  Please work with your account representative to discuss any specific requirements for your candle boxes.
Q:
Can you send me samples of your custom candle boxes?
A:
We can send samples of our recent print orders.  Please submit a sample request and our sales representative will be in touch so that appropriate candle packaging samples can be sent.
Q:
What types of enhancements can I add to my candle boxes to make them unique?
A:
These are some of the unique features that can be incorporated in the design in order to make sure candle packaging unique:
Spot UV Varnish: To call attention to your logo or brand name, an ultra-high gloss finish, Spot UV varnish, can be applied to these areas. This finish is typically applied over a matte or soft-touch laminate to create the desired contrast.
Foil stamping: In order to create a more luxurious look, a shiny foil sheet can be stamped with heat and pressure onto the surface of a card. Foil sheets come in a wide variety of colours and our design team can help you select the desired colour that best fits your design.
Embossing & Debossing: A engraved metal die is used to create a relief imprint on the printed surface. Depending on the direction from which the die is applied, it creates an embossed or debossed imprint on the surface.
Q:
Will you send me a proof before printing?
A:
Our in-house art department will prepare a digital proof file and email it you. It is your responsibility to make sure that the file is accurate and that there are no mistakes in spelling as well as the positioning of the artwork. The colours you see on your screen would are in RGB and can vary from the printed CMYK or PMS (Coated/Uncoated) colours. You can always request a hard copy proof by paying an additional fee in order to confirm colour and artwork accuracy.
Material
White: SBS (C1S), SBS (C2S), Uncoated Stock, Textured Stock
Metalized Card: Silver, Gold, Holographic
Brown: Natural Brown Kraft Card Stock
White Front Coloured Back: CCNB (Grey Back), CCKB (Kraft Back)
Shipping Boxes: White or Brown Corrugated Stock or Forte
Rigid: Paper + Grey Board
Material Thickness
Cardstock Thickness: 300 gsm, 350 gsm, 450 gsm, 600 gsm, Custom
Corrugated Stock: 3-ply corrugated
Rigid Stock Thickness: 700 gsm,1200 gsm, Custom
Finishing Types
Lamination: Gloss, Matte, Sandy Matte, Soft Touch, Pattern
Coating: Gloss AQ, Satin, Varnish, Spot UV, Flood UV
Features
Foil Stamping
Embossing
Debossing
Die Cutting
Metallic Inks
Custom Size
Other Options
Window Cutouts
Ribbons and Handles
Hang Tab
Scoring and Gluing
Custom Perforation
SKU#
RP-004
Custom Candle Boxes at Wholesale Prices
Given that you have poured your heart and soul into designing and perfecting the scents for your candle collection, it is essential that you spend the energy and effort to design esthetically pleasing packaging also.  Product presentation and packaging is playing an ever-increasing role in the battle to attract new customers especially given the growing reliance on online sales channels.  For many customers, the first instance of their interaction with your products will be during the unboxing process.  An elegant and pleasing unboxing experience will lead to higher customer satisfaction and better brand recognition.
Candle Packaging Solutions Offered by Printingblue.co.uk
We offer a full range of custom candle boxes that can help you distinguish your candles in the competitive home furnishing market.  By using coordinated packaging and shipping supplies throughout your sales cycle, you can control and improve brand recognition.  Our wholesale candle packaging solutions include:
After deciding on the size and purpose of the candle packaging you require, we can help you in creating a unique design that incorporates some or all of the following popular design elements:
A full range of foiling colours
Die-cut corners
Logo Embossing
Spot UV Coating
The addition of these features to your wholesale candle boxes will help in providing a distinctive and luxurious look to your brand and products.  These design elements can also make it harder for your competitors to copy your products and packaging.
Choice of Materials for Wholesale Candle Packaging
Our expert print and design specialists can provide expert advice in selecting the right features and materials for your custom candle packaging.  We offer a full range of print substrates including kraft, corrugated, coated, uncoated cardboard, and chipboard options. Premium cardboard materials can elevate the look and feel of your candle boxes. Premium options to consider for your candle packaging include:
Rigid Cardboard: Also known as greyboard, rigid cardboard offers sturdiness and durability. It's ideal for creating high-quality rigid boxes that protect the candles while looking elegant.
Textured Cardstock: Textured cardstock adds an interesting tactile element to your packaging. It comes in various textures, such as linen, embossed, or felt, which can contribute to the luxurious feel of your candle boxes.
Kraft Paper: Eco-friendly and durable, kraft paper is also a popular choice for premium packaging. The natural, rustic appearance of kraft boxes can be enhanced with multi-colour printing, foiling, or embossing to create a more upscale look.
Coloured Cardboard: Consider using coloured cardboard instead of white cardboard for a sleek and sophisticated aesthetic. They are available in many colours, including but not limited to black, brown, green, charcoal, blue, burgundy, cream, and orange. It can be used as a standalone material or combined with other finishes, such as foiling or spot UV, to create a striking visual effect.
Holographic Cardboard: A cardboard material with a holographic finish can create visually stunning and unique packaging. The light-reflecting surface adds a touch of glamour and can be combined with other finishes, such as embossing or debossing, for an even more striking effect.
Leatherette Cardboard: Leatherette cardboard mimics the look and feel of genuine leather, adding a sense of luxury to your packaging. It comes in various colours and textures and can be embossed or debossed with your logo or design elements.
Specialty Paper: Various specialty papers can add a unique touch to your candle packaging. Metallic or pearlescent papers can provide an upscale feel to your candle boxes.
In addition, our services include:
Free design templates
Free graphic design services
Free shipping
Low wholesale prices
Fast turnaround times
If you would like to take advantage of our design services, all you have to do is to provide us with the dimensions of your candles or send us a product sample.  Our team will take it from there.
In order to get started, ask us for a free sample kit, and tell us about your specific requirements. Our sales team can help you in comparing your options and finding the best solution to showcase your candles.
Other Retail Packaging Products