Custom Quote Request Form
Auto Lock Boxes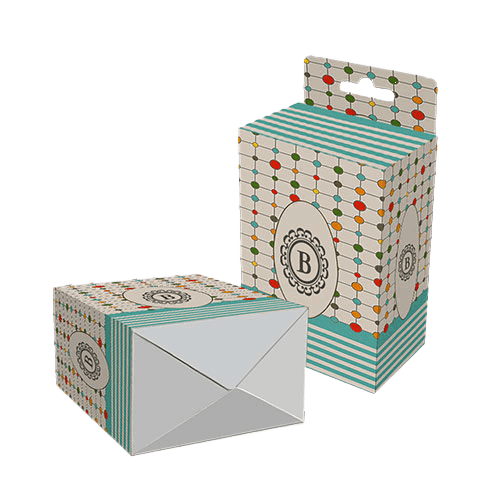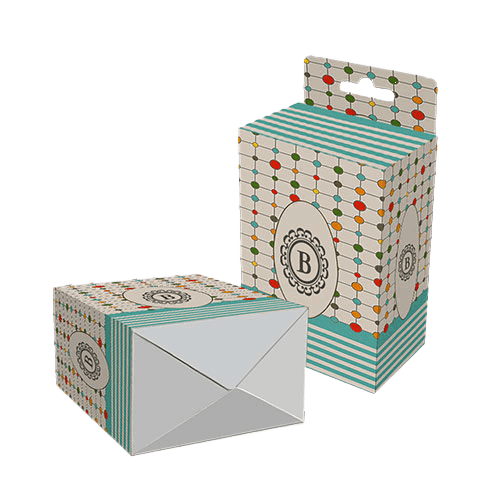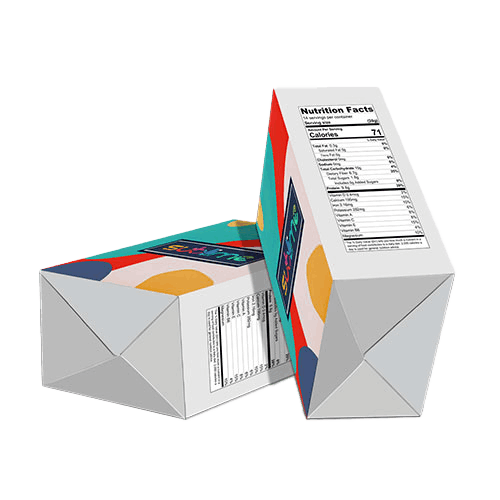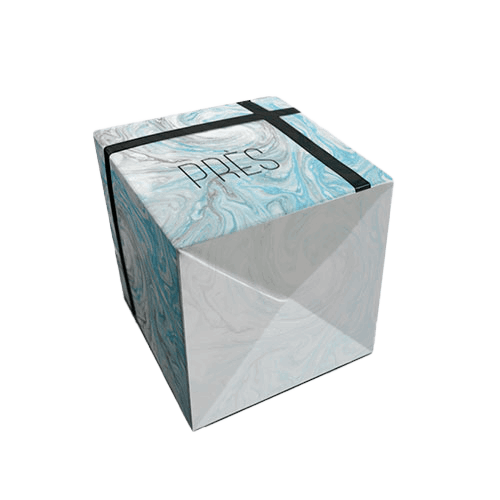 FAQ's
Specification
Learn More
Reviews
Q:
Is there a minimum order quantity for auto lock boxes?
A:
No, there is no minimum order for auto lock boxes.  You can order as few boxes as you like.  Ordering a few boxes is perfect if you would like a sample to check out before committing to a larger order.  However, due to initial costs involved in setting up a print job, ordering bigger quantities will typically result in a lower per unit cost.
Q:
What is the difference between auto bottom lock vs. snap bottom lock?
A:
Auto bottom allows for the boxes to be shipped flat and to be quickly assembled on the production line.
Snap lock bottom is also referred to as 1-2-3 bottom and has four flaps that are folded and locked together to form the bottom in 3 steps.  This design offers a stronger bottom compared to the auto bottom style.
Q:
The proof for my auto lock boxes looks blurry.  Will it print that way?
A:
No. The emailed proofs only show how the graphics align on the box.  The final print is much sharper, as long as vector or high-resolution graphics have been used in your design file.  You will be contacted if your graphics appear to be at too low a resolution.  If you have any concerns, please feel free to ask us a question.
Q:
Can you send me samples of your custom auto lock boxes?
A:
We can send samples of our recent print orders.  Please submit a sample request and our sales representative will be in touch so that appropriate product box samples can be sent.
Q:
What types of enhancements can I add to my boxes to make them unique?
A:
These are some of the unique features that can be incorporated in the design in order to make sure product packaging unique:
Spot UV Varnish: To call attention to your logo or brand name, an ultra-high gloss finish, Spot UV varnish, can be applied to these areas. This finish is typically applied over a matte or soft-touch laminate to create the desired contrast.
Foil stamping: In order to create a more luxurious look, a shiny foil sheet can be stamped with heat and pressure onto the surface of a card. Foil sheets come in a wide variety of colours and our design team can help you select the desired colour that best fits your design.
Embossing & Debossing: A engraved metal die is used to create a relief imprint on the printed surface. Depending on the direction from which the die is applied, it creates an embossed or debossed imprint on the surface.
Material
White: SBS (C1S), SBS (C2S), Uncoated Stock, Textured Stock
Metalized Card: Silver, Gold, Holographic
Brown: Natural Brown Kraft Card Stock
White Front Coloured Back: CCNB (Grey Back), CCKB (Kraft Back)
Shipping Boxes: White or Brown Corrugated Stock or Forte
Material Thickness
Cardstock Thickness: 300 gsm, 350 gsm, 450 gsm, 600 gsm, Custom
Corrugated Stock: 3-ply corrugated
Finishing Types
Lamination: Gloss, Matte, Sandy Matte, Soft Touch, Pattern
Coating: Gloss AQ, Satin, Varnish, Spot UV, Flood UV
Features
Foil Stamping
Embossing
Debossing
Die Cutting
Metallic Inks
Custom Size
Other Options
Window Cutouts
Ribbons and Handles
Hang Tab
Scoring and Gluing
Custom Perforation
SKU#
RP-012
Auto Lock Bottom Boxes
An auto lock bottom box, sometimes also referred to as an auto bottom carton, is a folding carton box with an automatic locking bottom.  These boxes can be easily assembled by squeezing the sides so that the box pops into shape with the bottom already locked closed.
These types of boxes are a common choice for packaging various retail products.  These boxes can be used for displaying your products on store shelves.  The simple setup operation of these boxes allows for quick assembly and use in the production process.  This type of packaging is especially popular for industries such as:
Personal Care
Pharmaceutical
Pet Care
Creating a Branded Auto Lock Bottom Box
Our team of account representatives and graphic designers can will work with you finalize your packaging requirements and suggest the right type of box bottoms for your project.  Our team can also work on creating a unique design for your packaging that showcases your brand and product qualities.  In order to make your custom auto bottom boxes unique, you have a choice of many different finishing and stock options.  These choices include: 
Logos that can be embossed or foiled
Gloss or matte lamination
Spot UV Treatment
In addition, these boxes can be enhanced with the addition such features as see through windows and packaging inserts.  We are sure that we can help you design packaging that you and your customers will love.
What We Believe In
Our belief is that we should make the process of designing and printing custom boxes as cost effective and easy as possible.  We also know that our own success is based on helping our customers succeed by helping them showcase their products better.  In order to achieve this goal, we offer graphic design and packaging consultation services as part of our quoted prices.  We do not charge anything extra for these serves as we know that these services are an integral part of the process to create effective packaging.
We know that by choosing us to producing your packaging, you are placing your trust in us.  In order to make this decision easier, we will be happy to send you some samples of our past work.  If you would like to see these samples, please ask for a free sample kit.  We are always happy to answer any other questions and we looking forward to learning about your product and helping you succeed.
Other Retail Packaging Products