Custom Quote Request Form
Beverage Packaging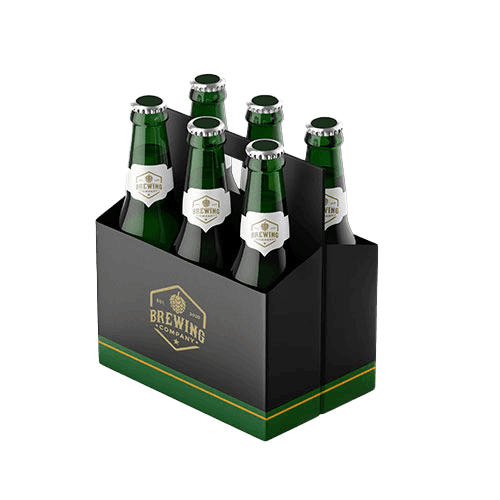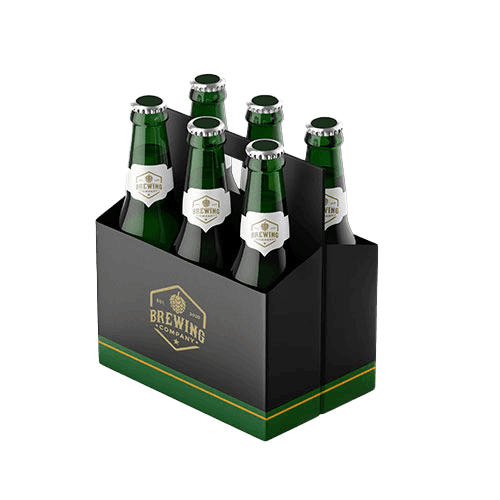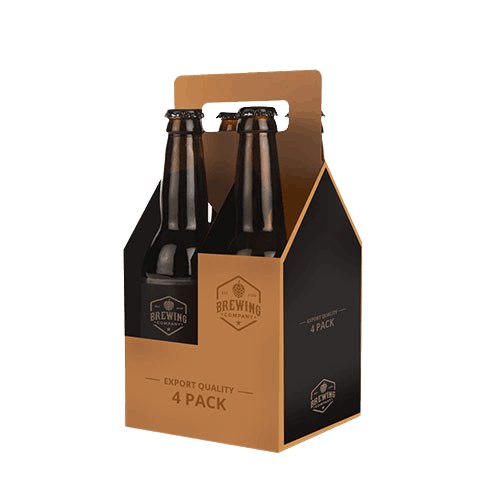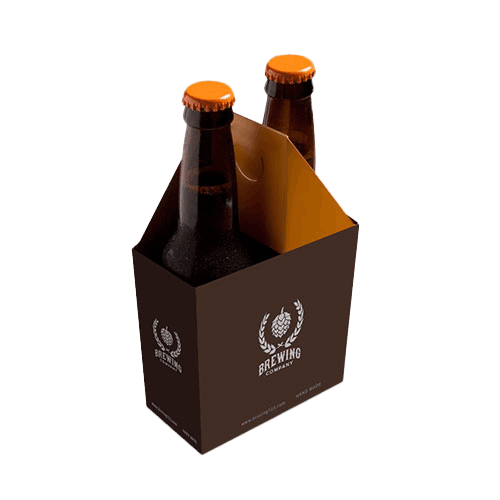 FAQ's
Specification
Learn More
Reviews
Q:
Is there a minimum order quantity for beverage packaging?
A:
No, there is no minimum order quantity for these items. You can order as few beverage cartons as you like. Ordering a few cartons is perfect if you would like a sample to check out before committing to a larger order. However, due to initial costs involved in setting up a print job, ordering bigger quantities will typically result in a lower per unit cost. Your account representative can help you find the most efficient solution in order to keep your total project costs low.
Q:
Which parts of the beverage cartons can I customize?
A:
All sides of the cartons are fully customisable — front, back, top, bottom, outside, and inside. The inside can be printed for an additional charge. You can customize both the outside and inside. Please work with your account representative to discuss any specific requirements.
Q:
Can you send me samples of your custom beverage packaging?
A:
We can send samples of our recent print orders. Please submit a sample request and our sales representative will be in touch so that appropriate carton samples can be sent.
Q:
How long does it take to produce custom beverage cartons?
A:
Order for sample box can take 6-8 business days to produce depending on the complexity of the design.
Bulk orders of branded mailing boxes, printed shipping boxes, and custom product boxes take approximately 10-12 business days to print.
Shipping transit time is in an additional 3-4 business days. Please note that these are approximate production times and can vary depending on the complexity of the design and load on our production facilities. If you have specific timelines that you need to meet, please make sure to discuss such requirements with your account representative.
Q:
Is my artwork checked for errors and technical issues such as image resolution?
A:
Yes, we perform a free artwork check before an order is sent for printing. If we find any issues, we will either fix them or contact you if further action is needed. Please do note that this is only a technical check. Any spelling, grammatical, or positioning issues are not checked during this process.
Q:
Is there a setup fee for beverage packaging orders?
A:
No. There are no setup fees, no plate fees and no minimum order quantities. You will be quoted one simple price. Again, higher quantity orders do result in lower per unit prices due to efficiencies gained in printing larger quantities in a single run.
Q:
Can I see a proof before you print?
A:
We will email a proof before printing for your approval. Please check the proof thoroughly for accuracy. It is essential that you proof read any text on the proof and also check the placement of any artwork. Please note that the colour showing on the computer screens can vary from screen to screen. Artwork is printed based on the CMYK or Pantone values specified in the design file and may vary substantially from the colour showing on any particular screen. Hard copy proofs are also available at an additional cost.
Q:
What regulations govern the use of packaging materials for beverages that are intended for sale in the UK?
A:
In the UK, all materials used for food and drink packaging must meet the standards set out by the UK Health Department. These standards ensure that packaging materials are safe and do not pose a risk of product contamination.
Q:
Can I print health benefits-related claims on beverage packaging?
A:
Health claims can only be made if approved by the UK Nutrition Legislation and must be accurate and backed up by scientific evidence. Misleading health claims can lead to regulatory penalties.
Material
White: SBS (C1S), SBS (C2S), Uncoated Stock, Textured Stock
Metalized Card: Silver, Gold, Holographic
Brown: Natural Brown Kraft Card Stock
White Front Coloured Back: CCNB (Grey Back), CCKB (Kraft Back)
Shipping Boxes: White or Brown Corrugated Stock or Forte
Rigid: Paper + Grey Board
Material Thickness
Cardstock Thickness: 300 gsm, 350 gsm, 450 gsm, 600 gsm, Custom
Corrugated Stock: 3-ply corrugated
Rigid Stock Thickness: 700 gsm,1200 gsm, Custom
Finishing Types
Lamination: Gloss, Matte, Sandy Matte, Soft Touch, Pattern
Coating: Gloss AQ, Satin, Varnish, Spot UV, Flood UV
Features
Foil Stamping
Embossing
Debossing
Die Cutting
Metallic Inks
Custom Size
Other Options
Window Cutouts
Ribbons and Handles
Hang Tab
Scoring and Gluing
Custom Perforation
SKU#
RP-003
Beverage Boxes, Cartons & Carriers
Whether your passion is to help your customers feel cool in the hot summer months or stay warm during the harsh winter months, the beverage industry caters to a wide range of consumer tastes.  Given the scope and size of the beverage industry, it is not a surprise that the competition to win a slice of this huge opportunity is intense.  In order to win a significant share of this industry, your products not only need to taste great but also need to look inviting.  High quality beverage cartons and carriers from Printingblue.co.uk can help your products look great in a cost-effective manner.
It should not come as a surprise that well-designed beverage boxes and packaging can have a huge impact on whether the casual shoppers decide to pick your product from store shelves.  Beautifully packaged beverage will help you in attracting new customers and build a loyal following.  Whether you run a small craft brewery or manage the supply chain at a large beverage manufacturer, we help you harness the power of luxurious and distinctive packaging in a manner that will help you improve your bottom line.
Beverage Packaging Solutions
Given that our team has extensive experience in manufacturing custom-tailored packaging solutions for a wide range of consumer products, we are uniquely positioned to help you showcasing your beverage products.  By incorporating unique features, such as embossed logos, foiled text, die-cut shapes, and Spot-UV treatments, we can help you establish and maintain a unique brand identity.  In addition, our low cost short-run manufacturing capabilities will further allow you the flexibility to test run new ideas and products in a quick, cost effective, and efficient manner.
We offer a full range of packaging solutions for a wide variety of beverage products including:
Effective branding can set your beverage products apart from competitors, create an emotional connection with consumers, and boost product recognition. The following branding options can be considered when designing beverage packaging:
Logo Design: Your logo is a visual representation of your brand identity. It should be unique, memorable, and easily recognizable. Placing the logo prominently on your packaging can help increase brand awareness.
Colour Scheme: Choose colours that align with your brand character and appeal to your target audience. Ensuring that the colour scheme remains consistent in all packaging materials adds a premium feel to your branding.
Custom Shapes: Create custom-shaped packaging or use unique bottles and designs to stand out on the shelf. It can create a memorable brand impression and attract consumer attention.
Label Design: Invest in high-quality labeldesign and typography. Include product information, ingredients, and relevant certifications. Due to their water-resistant nature, waterproof labels are an excellent option for beverage products.
Packaging Material: Choose packaging materials that align with your brand values. For example, if your brand emphasizes sustainability, consider using eco-friendly materials including kraft card, corrugated stock, or reusable containers.
Multi-Packs and Gift Sets: Offer your beverages in multi-packs or create gift sets with complementary items, such as branded glasses or snacks to increase perceived product value.
We also offer branded point of sale display and dispenser packaging.  In addition, we also provide a full range of print products for all of your marketing and customer acquisition projects.
Our Values
Our business is built around the principle that we owe it our customers to give them the best possible service at the most competitive price possible.  We show our commitment to your business by putting our experienced design and production resources at your disposal from the moment you ask for a quote to the final delivery of your order.  We aim to make every hard-won customer a repeat customer by offering extremely competitive prices, fast production times, and the absolute best possible customer service.
We are happy to answer any of your questions that come up during your search for a new print provider.  We will also be happy to send you a free sample kit.  It is our hope that by working together, we can take your business to the next level.
Other Retail Packaging Products