Custom Quote Request Form
Dispenser Boxes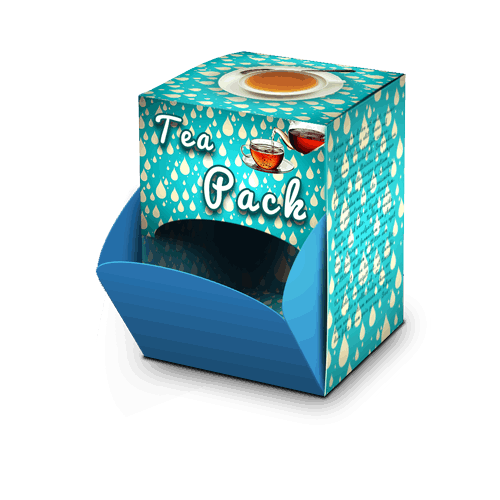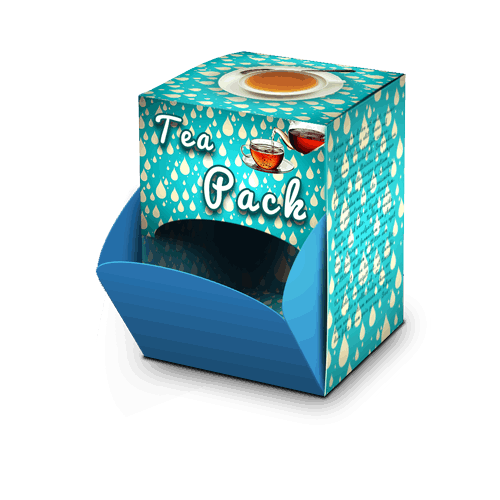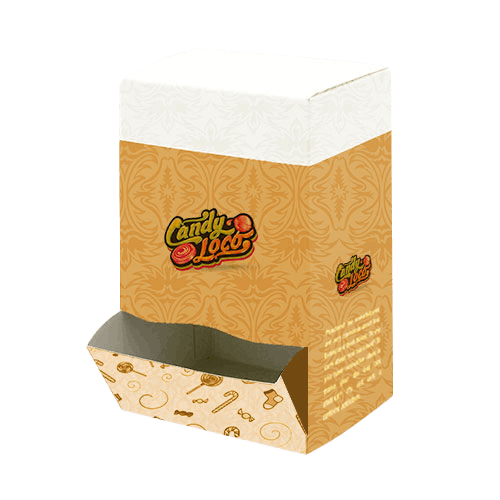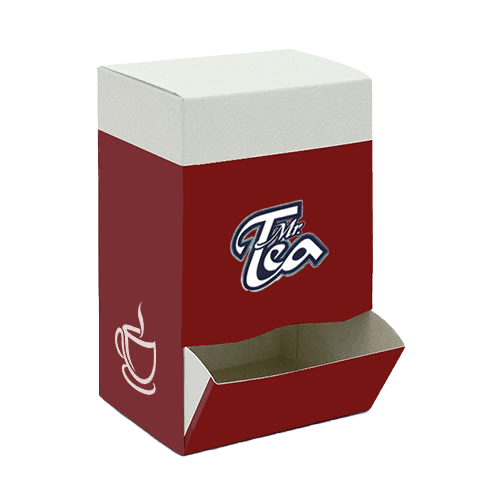 FAQ's
Specification
Learn More
Reviews
Q:
What are dispenser boxes?
A:
Cardboard boxes that are designed so as to make them ideal for dispensing a wide range of products are commonly referred to as dispenser boxes. Dispenser boxes often have an easy to tear perforated opening that opens to form a ledge. The products packed inside pour out from this opening for easy dispensing.
Q:
What type of products are ideal for packaging in dispenser style boxes?
A:
Dispenser style boxes are ideal for any product that needs to be dispensed at point-of-sale stations or used over time once purchased. These types of products include but are not limited to tea bags, coffee pods, candies, balm sticks, sachets, supplements, pharmaceutical, and CBD based products.
Q:
What type of stock and closure options are available for customising dispenser boxes?
A:
Dispenser boxes can be manufactured using various premium white card stocks as well as natural brown kraft card stocks. Multiple cardstock thickness options are available. In addition, various closure options are available for the top and bottom portions:
Q:
Do dispenser boxes come assembled?
A:
It depends upon the combination of top and bottom closure options and any requirements for a perforated dispensing drawer/ledge. We can produce boxes that come assembled and ready to use as well as boxes that require simple and easy assembly steps during the product packaging stage. Our design team and sales consultants can assist you in creating a box style that fits your particular requirements.
Q:
How can I customize my dispenser boxes?
A:
Form size to style and from print to assembly, you can customize dispenser boxes in many different ways. You can print any custom design and choose to add premium features such as foil stamping, UV coating, and embossing. In addition, you can also add window patching to highlight your products.
Q:
Can I add custom made sleeves to my dispenser boxes?
A:
Yes.  We can design and produce sleeves that match your box design.  These sleeves can help your packaging feel more premium and are also an effective marketing tool for seasonal celebrations.
Q:
Is there a minimum order quantity for dispenser boxes?
A:
No, there is no minimum order for dispenser boxes. You can order as few boxes as you like. Ordering a few boxes is perfect if you would like a sample to check out before committing to a larger order. However, due to initial costs involved in setting up a print job, ordering bigger quantities will typically result in a lower per unit cost. Your account representative can help you find the most efficient solution in order to keep your total project costs low.
Q:
How can I review a proof before printing?
A:
We will send a digital proof for your approval before the final printing process. Please note that the proofs need to be reviewed very carefully in order to fix any spelling or artwork errors. Once approved, the proofs will be printed as is. Hard copy proofs are also available at an additional cost in order to preview the exact colour and artwork placement before committing to larger order.
Q:
Is there a setup fee for branded dispenser boxes?
A:
No. There are no setup fees, no plate fees and no minimum order quantities for custom printed dispenser boxes. You will be quoted one simple price. Higher quantity orders do result in lower per unit prices due to efficiencies gained in printing larger quantities in a single run.
Material
White: SBS (C1S), SBS (C2S), Uncoated Stock, Textured Stock
Brown: Natural Brown Kraft Card Stock
White Front Coloured Back: CCNB (Grey Back), CCKB (Kraft Back)
Material Thickness
Cardstock Thickness: 300 gsm, 350 gsm, 450 gsm, 600 gsm, Custom
Finishing Types
Lamination: Gloss, Matte, Sandy Matte, Soft Touch, Pattern
Coating: Gloss AQ, Satin, Varnish, Spot UV, Flood UV
Features
Foil Stamping
Embossing
Debossing
Die Cutting
Metallic Inks
Custom Size
Other Options
Window Cutouts
Ribbons and Handles
Hang Tab
Scoring and Gluing
Custom Perforation
SKU#
RP-016
Dispenser Box Packaging
Are your products displayed on store counters where they can be used for upselling during the checkout process? If so, you could use custom dispenser boxes to display and sell your products. These boxes can be used to both package multiple individually sold units and displaying them on the shelfs or counters.  Some of the common products that are packaged in this style of packaging include:
These boxes will help you help the retailers in showing off your products as well as while giving you the control over the overall presentation.
How Can Printingblue.co.uk Help You
Small products can be easily overlooked in a retail setting, but custom dispenser boxes can help attract customers by highlighting the products appearance and providing more information. You can use some of the following features to make your products stand out even more:
Embossed logos
Glossy or matte lamination
Spot UV or high gloss coating
Die-cut Windows
We can help you customize your dispenser packaging to fit the size and shape of your products seamlessly. We have worked with a large number of product types over the years and will be happy to lend you our expertise in finding the best solution.  Our graphic design services come with no obligation.  If you do not like the design choices we come up with, you do not have to use them.
We are always excited by new challenges and looking forward to seeing how we can make your products stand out.
Dispenser Packaging Options from Printingblue.co.uk
We work to make the ordering and printing process convenient and cost effective for our clients. Your satisfaction is our highest priority and the number one way we earn repeat business.
We offer economical prices along with free and fast shipping. Our sales and account representatives are available both during the ordering process and after delivery.
Please ask for a free sample kit to take a look at some of our past work. We look forward to working with you to help you meet your sales goals.
Other Retail Packaging Products