Custom Quote Request Form
CBD Packaging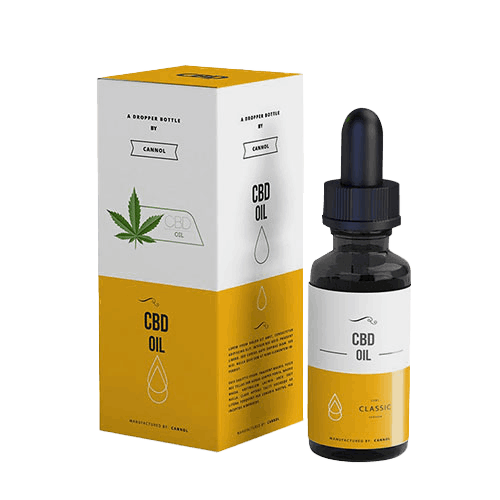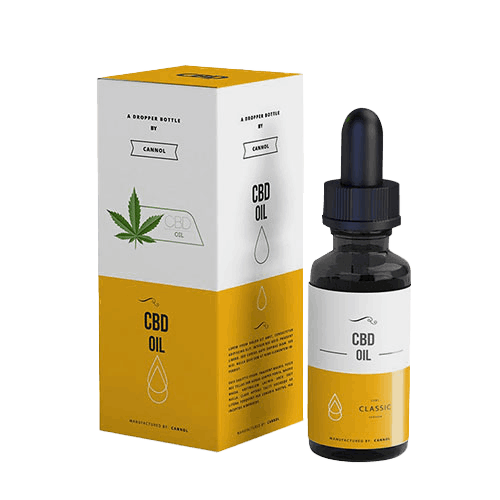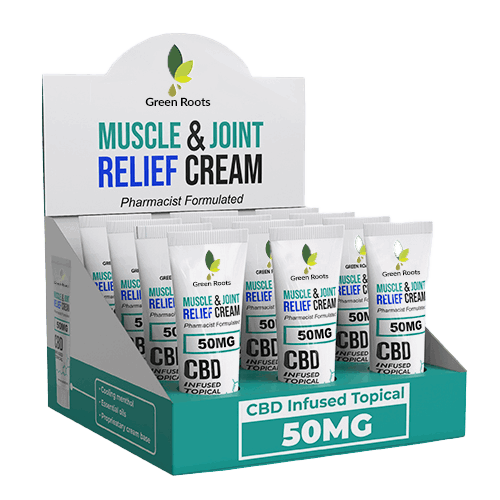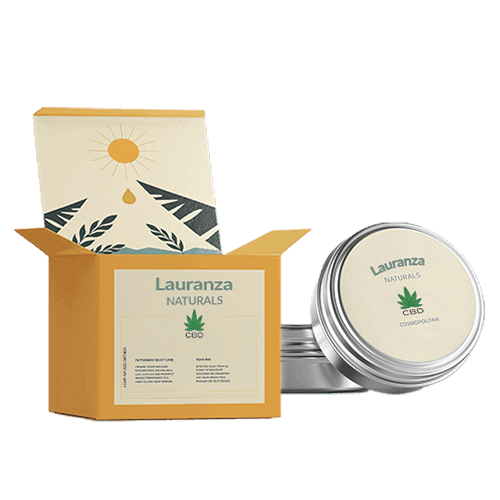 FAQ's
Specification
Learn More
Reviews
Q:
Is there a minimum order quantity for CBD boxes?
A:
No, there is no minimum order for CBD boxes. You can order as few boxes as you like. Ordering a few boxes is perfect if you would like a sample to check out before committing to a larger order. However, due to initial costs involved in setting up a print job, ordering bigger quantities will typically result in a lower per unit cost. Your account representative can help you find the most efficient solution in order to keep your total project costs low.
Q:
How do I measure the size of my CBD packaging boxes?
A:
With the box open toward you, here is how to get the correct measurements for the inside of the box:
The length is measured from the left to right side of the box.
The width is measured from the front to the back side of the box.
The height is measured from the top to the bottom side of the box.
Q:
Which sides of the CBD boxes can I customize?
A:
All sides of the box are fully customisable — front, back, top, bottom, outside, and inside. The inside can be printed for an additional charge. You can customize both the outside and inside (even the flaps that tuck away or reside inside the folded box). Please work with your account representative to discuss any specific requirements for your CBD packaging.
Q:
What is 4/0 vs. 4/4 when designing CBD packaging?
A:
4/0 refers to printing full colour on one side of the printed sheet. This side represents all of the outside panels of the CBD boxes once finished. On the other hand, 4/4 refers to printing full colour on both sides of the printed sheet. In this case you can customize all of the outside and inside panels of the boxes.
Q:
Can you send me samples of your CBD packaging?
A:
We can send samples of our recent CBD related print orders. Please submit a sample request and our sales representative will be in touch so that appropriate CBD product box samples can be sent.
Q:
What options can I add to my custom CBD boxes?
A:
These are the most commonly used options when designing CBD packaging:
Spot UV Varnish: Spot UV varnish is an ultra-high gloss finish that can be applied over a matte or soft-touch laminate in order to highlight specific areas of a page. It can also look particularly effective when used to print a glossy logo over a flat colour.
Foil stamping: Foil stamping is a process where a shiny foil sheet is physically stamped with heat and pressure onto the card for an enhanced decorative look. You can consult with our sales representative for more details and specific colour availability.
Embossing & Debossing: Embossing or Debossing is the process of leaving a relief imprint on the card. It is applied by utilizing an engraved metal die. When such a die is pressed on the card with an appropriate level of pressure, it leaves an impression.
Q:
What type of boxes do you produce for CBD products?
A:
We can produce all types of boxes for a wide variety of CBD products including:
Vape Boxes
Vape Cartridge Boxes
E-Liquid Boxes
Tincture Boxes
Solace Boxes
Hemp Boxes
E-Cigarette Boxes
Material
White: SBS (C1S), SBS (C2S), Uncoated Stock, Textured Stock
Metalized Card: Silver, Gold, Holographic
Brown: Natural Brown Kraft Card Stock
White Front Coloured Back: CCNB (Grey Back), CCKB (Kraft Back)
Shipping Boxes: White or Brown Corrugated Stock or Forte
Rigid: Paper + Grey Board
Material Thickness
Cardstock Thickness: 300 gsm, 350 gsm, 450 gsm, 600 gsm, Custom
Corrugated Stock: 3-ply corrugated
Rigid Stock Thickness: 700 gsm,1200 gsm, Custom
Finishing Types
Lamination: Gloss, Matte, Sandy Matte, Soft Touch, Pattern
Coating: Gloss AQ, Satin, Varnish, Spot UV, Flood UV
Features
Foil Stamping
Embossing
Debossing
Die Cutting
Metallic Inks
Custom Size
Other Options
Window Cutouts
Ribbons and Handles
Hang Tab
Scoring and Gluing
Custom Perforation
SKU#
RP-010
Unlocking the Power of Custom CBD Packaging: A Comprehensive Guide
CBD packaging refers to the containers, boxes, labels, and other materials used to package and present CBD (cannabidiol) products, such as oils, capsules, edibles, topicals, and more. Packaging plays a crucial role in protecting CBD-based products from damage, ensuring compliance with regulations, and providing important information to consumers about the product's content, usage, and safety. As the CBD industry continues to experience exponential growth, standing out from the competition is becoming increasingly crucial. One of the most effective ways to differentiate your CBD brand and attract new customers is through customised packaging solutions. Customised CBD packaging will play a vital role in the success and growth of your CBD brand in a highly competitive market. When creating packaging for CBD products, it is essential to incorporate features that will help to make your products stand out while ensuring that your packaging complies with industry regulations and offers a positive customer experience. Essential features to consider when designing CBD packaging include:
Clear and Informative Labels: Ensure your packaging includes labels with crucial information like CBD concentration, product type, ingredients, and usage instructions. This information will help customers make informed decisions and demonstrates your brand's transparency.
Compliance with Regulations: Your packaging must follow guidelines set by relevant authorities, such as the FDA in the United Kingdom. These regulations include detailed requirements for proper labeling, warnings, and safety considerations.
Tamper-Evident Seals: Incorporating tamper-evident seals in your packaging is crucial for protecting your products from tampering and ensuring customer safety. These seals also convey to potential customers your brand's commitment to quality and security.
Child-Resistant Packaging: To keep CBD products out of the reach of children, incorporate child-resistant packaging features like push-and-turn caps, slide-out mechanisms, or other approved designs.
Sustainability: Consider using eco-friendly materials and practices when designing your packaging. It appeals to environmentally conscious customers and demonstrates your brand's commitment to protecting the planet.
Creative CBD packaging can significantly boost your CBD product sales by capturing potential customers' attention and setting your brand apart from the competition. A unique, eye-catching design enhances your product's shelf appeal and creates a memorable impression, fostering brand recognition and loyalty. By conveying your brand's story and values through innovative packaging, you can connect with your target audience on a deeper level, and encourage repeat purchases, and word-of-mouth referrals. Moreover, well-designed packaging that prioritizes user-friendliness and functionality can elevate the overall customer experience, further solidifying your brand's reputation for quality and customer satisfaction. In a highly competitive market, investing in creative packaging is crucial to driving product sales and strengthening your brand's position within the industry.
Printingblue offers several types of CBD boxes and packaging options to accommodate the various forms and uses of CBD products. Common CBD packaging types that we offer include:
Vape Cartridge Packaging: CBD vape cartridges require specific packaging, such as plastic tubes, clamshell containers, or custom-designed boxes in order to protect delicate components and ensure product safety.
Custom Cardboard Boxes: These versatile and customised boxes are made from lightweight paperboard and can be designed to fit a wide range of CBD products, including tinctures, topicals, edibles, and more. Custom boxes, also often referred to as folding cartons, can be printed with eye-catching graphics and other branding elements and thus provide an appealing presentation for your products.
Display Boxes: Display boxes are made from sturdy paperboard and designed to showcase CBD products on retail shelves. These boxes can be customised to hold multiple products, such as tincture bottles or vape cartridges.
Hang Tab Boxes: Hang tab boxes feature a built-in paperboard tab that allows the packaging to be hung from retail display hooks. These boxes are ideal for smaller CBD products, such as balms, lip care, or single-use samples. Hang tab boxes often feature die-cut windows to offer customers a glimpse of the products inside.
Blister Packs: CBD capsules, soft gels, or gummies can be packaged in blister packs, which offer individual compartments for each dose. This packaging type provides a secure, tamper-evident, and convenient way to store and transport CBD products.
Mylar Bags or Pouches: These flexible and resealable bags or pouches are made from a combination of materials, including plastic and aluminum, to provide a moisture and oxygen barrier. Mylar bags are often used for CBD edibles, powders, and flower products.
Labels: CBD labels are an essential component of CBD product packaging that provide important information to consumers about the product's content, usage, and important information. These labels typically include details such as product name, CBD concentration, ingredients, usage instructions, manufacturer information, and any required warnings or disclaimers.
Dropper Bottles and Jars: CBD oils and tinctures are often packaged in dropper bottles, making it easy to dispense the product and measure the desired dosage. These bottles may be made of glass or plastic and come in various sizes. CBD topicals, such as creams and salves, may be packaged in jars. These can be made of glass or plastic and may have a screw-top lid or a pump dispenser.
When choosing paperboard CBD packaging, consider factors such as the size and shape of your product, the desired level of protection, and your branding and design preferences. You can create an attractive and functional presentation for your CBD products by selecting the appropriate packaging type and manufacturing materials.
Other Retail Packaging Products