Custom Quote Request Form
Candy Packaging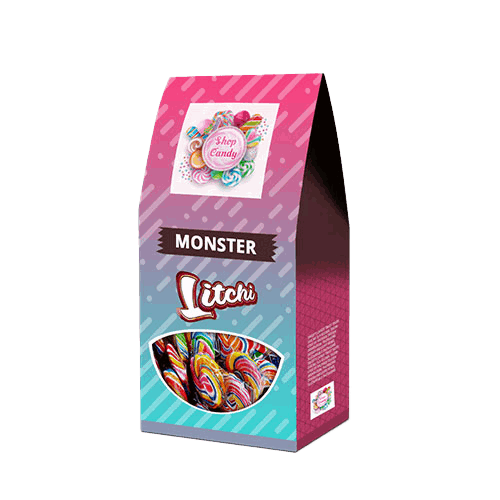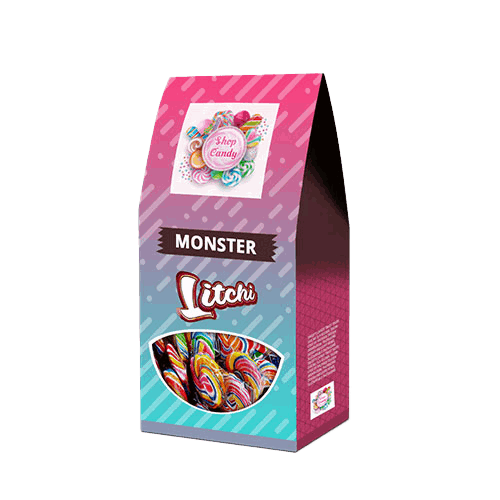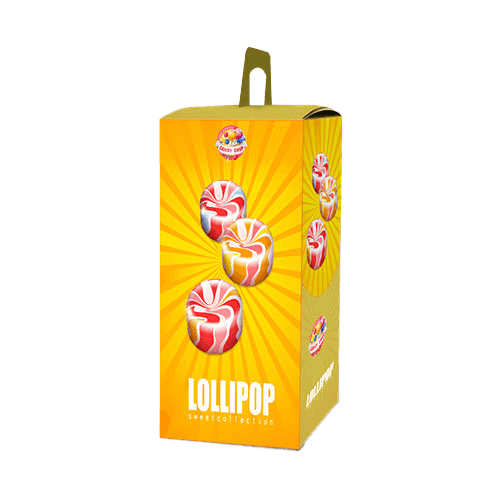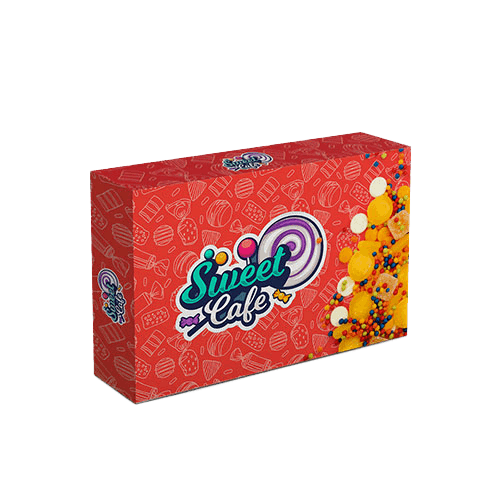 FAQ's
Specification
Learn More
Reviews
Q:
What styles or types of candy packaging can Printingblue.co.uk produce?
A:
We can produce many different standard styles of candy boxes. In addition, we can also produce customised packaging to fit your specific requirements. Please send us the details and we will be happy to create a free mockup for your review. Here is a list of some of the many different box types that we can produce:
Q:
Is there a minimum order quantity for custom candy packaging?
A:
No, there is no minimum order for custom candy boxes. You can order as few boxes as you like. Ordering a few boxes is perfect if you would like a sample to check out before committing to a larger order. However, due to initial costs involved in setting up a print job, ordering bigger quantities will typically result in a lower per unit cost.
Q:
Which parts of the candy packaging can I customize?
A:
All sides of the boxes are fully customisable — front, back, top, bottom, outside, and inside. The inside can be printed for an additional charge. You can customize both the outside and inside (even the flaps that tuck away or reside inside the folded box). Please work with your account representative to discuss any specific requirements.
Q:
Can you send me samples of your custom candy packaging?
A:
We can send samples of our recent print orders. Please submit a sample request and our sales representative will be in touch so that appropriate product box samples can be sent.
Q:
What options can I add to my packaging?
A:
These are the most commonly used options when designing product boxes:
Spot UV Varnish: Spot UV varnish is an ultra-high gloss finish that can be applied over a matte or soft-touch laminate in order to highlight specific areas of a page. It can also look particularly effective when used to print a glossy logo over a flat colour.
Foil stamping: Foil stamping is a process where a shiny foil sheet is physically stamped with heat and pressure onto the card for an enhanced decorative look. You can consult with our sales representative for more details and specific colour availability.
Embossing & Debossing: Embossing or Debossing is the process of leaving a relief imprint on the card. It is applied by utilizing an engraved metal die. When such a die is pressed on the card with an appropriate level of pressure, it leaves an impression.
Q:
Is my artwork checked for errors and technical issues such as image resolution?
A:
Yes, we perform a free artwork check before an order is sent for printing. If we find any issues, we will either fix them or contact you if further action is needed. Please do note that this is only a technical check. Any spelling, grammatical, or positioning issues are not checked during this process.
Q:
A:
Order for sample box can take 6-8 business days to produce depending on the complexity of the design.
Bulk orders of branded mailing boxes, printed shipping boxes, and custom product boxes take approximately 10-12 business days to print.
Shipping transit time is in an additional 3-4 business days. Please note that these are approximate production times and can vary depending on the complexity of the design and load on our production facilities. If you have specific timelines that you need to meet, please make sure to discuss such requirements with your account representative.
Q:
What is the turnaround time for candy packaging orders in United Kingdom?
A:
The turnaround time for candy packaging orders in the United Kingdom may vary depending on factors such as the complexity of the design, the quantity of the order, and the availability of materials. To get an accurate estimate for the turnaround time of your candy packaging order within the United Kingdom, please provide specific details about your order to our customer service team.
Material
White: SBS (C1S), SBS (C2S), Uncoated Stock, Textured Stock
Brown: Natural Brown Kraft Card Stock
White Front Coloured Back: CCNB (Grey Back), CCKB (Kraft Back)
Material Thickness
Cardstock Thickness: 300 gsm, 350 gsm, 450 gsm, 600 gsm, Custom
Finishing Types
Lamination: Gloss, Matte, Sandy Matte, Soft Touch, Pattern
Coating: Gloss AQ, Satin, Varnish, Spot UV, Flood UV
Features
Foil Stamping
Embossing
Debossing
Die Cutting
Metallic Inks
Custom Size
Other Options
Window Cutouts
Ribbons and Handles
Hang Tab
Scoring and Gluing
Custom Perforation
SKU#
RP-005
Custom Candy Boxes & Packaging with Logos
Gourmet candy and treats are a multibillion-dollar business but it is the love that you pour into your sweet creations that make them truly special and a pleasure to see and consume.  If you are trying to establish yourself in the lucrative candy industry, your products not only to taste exquisite but also need to look fabulous.  High quality packaging from Printingblue can help you achieve this objective in a cost-effective and effortless manner.
It is no secret that product packaging can have a significant impact on your product sales and brand recognition. Beautifully packaged candies in a thoughtfully designed box will help you in building loyal following and increase the number of repeat customers.  Whether you own a small craft candy shop or run a large business, we put the power of luxurious and distinctive packaging in your reach.
Candy Packaging by Printingblue.co.uk
With nearly twenty years of experience in producing packaging for various industries, our team is uniquely positioned to showcase your sweet and sour creations. By utilizing such features as embossed lettering, foiled logos, and die-cut shapes, we can help you create a unique brand identity and vow your customers from the moment they see your products on the shelves to the time that they open the box.
We offer branded candy packaging solutions for a wide variety of candy and confectionary products including:
In addition, we also produce custom printed display boxes and dispenser packaging in order to showcase your products at the point of sale.  In short, we are able to provide a full range of print options for all of your marketing and product packaging requirements.
Our Commitment
Your decision to partner with Printingblue.co.uk means that our experienced design and production resources will be committed to your success.  We strive to win long term repeat customers and relationships by offering extremely competitive prices, fast production times, free delivery, and eco-friendly materials that are both good for the environment and your bottom-line.
If you are in the process of finding your new print partner, we will be happy to answer any of your questions and also send you a free sample kit.  It is our hope that our sample kit will delight your creative side as much as your creations delights your customers' appetite.
Other Retail Packaging Products