Custom Quote Request Form
Window Cut-Out Packaging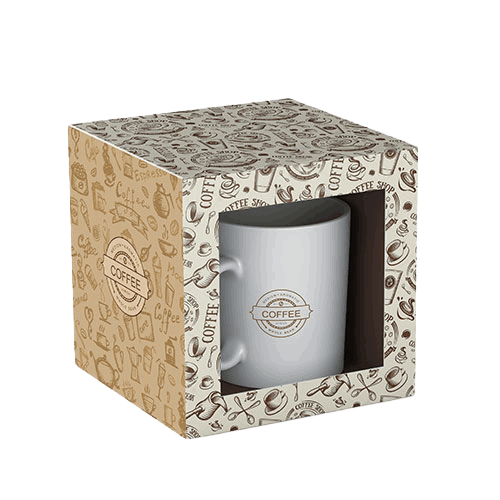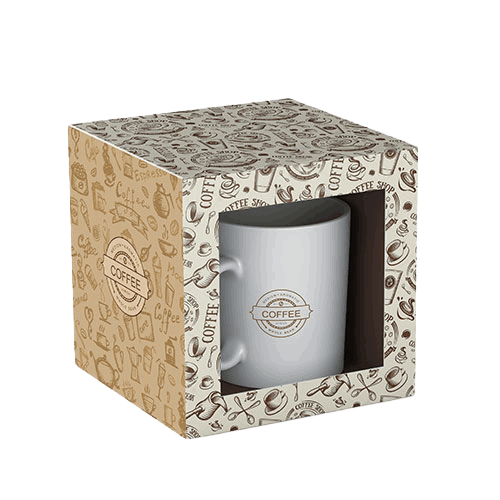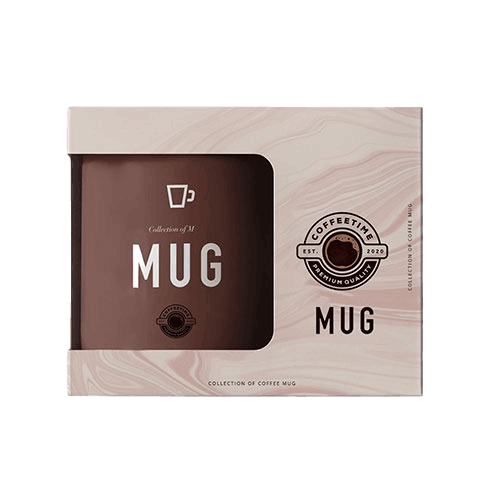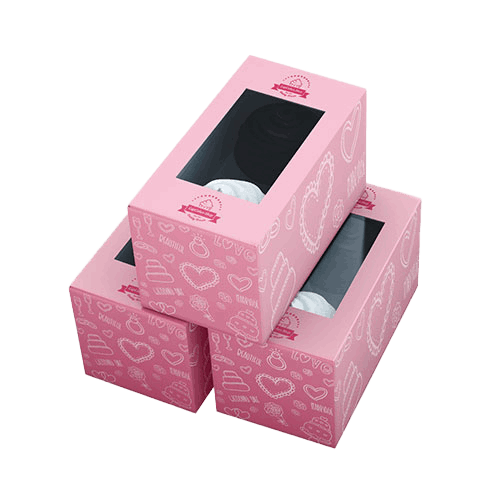 FAQ's
Specification
Learn More
Reviews
Q:
Is there a minimum order quantity for custom window boxes?
A:
No, there is no minimum order for window boxes.  You can order as few boxes as you like.  Ordering a few boxes is perfect if you would like a sample to check out before committing to a larger order.  However, due to initial costs involved in setting up a print job, ordering bigger quantities will typically result in a lower per unit cost. Your account representative can help you find the most efficient solution in order to keep your total project costs low.
Q:
How do I measure the length, width, and height of my window box?
A:
With the box open toward you, here is how to get the correct measurements for the inside of the box:
The length is measured from the left to right side of the box.
The width is measured from the front to the back side of the box.
The height is measured from the top to the bottom side of the box.
Q:
Which parts of the box can I customize?
A:
All sides of the box are fully customisable — front, back, top, bottom, outside, and inside.  The inside can be printed for an additional charge. You can customize both the outside and inside (even the flaps that tuck away or reside inside the folded box).  Please work with your account representative to discuss any specific requirements.  In addition, for window boxes, the shape and size of the window is also customisable.
Q:
The proof for my window boxes looks blurry. Will it print that way?
A:
No. The emailed proofs only show how the graphics align on the box.  The final print is much sharper, as long as vector or high-resolution graphics have been used in your design file. You will be contacted if your graphics appear to be at too low a resolution.  If you have any concerns, please feel free to ask us a question.
Q:
Can you print on the plastic film/sheet used to cover the window?
A:
Yes, Printingblue offers printing on the plastic sheet/film for an additional charge.  Please work with your account representative to discuss any specific requirements.
Q:
Can you send me samples of your custom window boxes?
A:
We can send samples of our recent print orders.  Please submit a sample request and our sales representative will be in touch so that appropriate window box samples can be sent.
Q:
Can you attach a plastic film to cover the window?
A:
Yes. We can apply a plastic film to cover the window or leave it open for easier access to the product surface.
Q:
Will you send me a proof before printing?
A:
Our in-house art department will prepare a digital proof file and email it you. It is your responsibility to make sure that the file is accurate and that there are no mistakes in spelling as well as the positioning of the artwork. The colours you see on your screen would are in RGB and can vary from the printed CMYK or PMS (Coated/Uncoated) colours. You can always request a hard copy proof by paying an additional fee in order to confirm colour and artwork accuracy.
Material
White: SBS (C1S), SBS (C2S), Uncoated Stock, Textured Stock
Metalized Card: Silver, Gold, Holographic
Brown: Natural Brown Kraft Card Stock
White Front Coloured Back: CCNB (Grey Back), CCKB (Kraft Back)
Shipping Boxes: White or Brown Corrugated Stock or Forte
Material Thickness
Cardstock Thickness: 300 gsm, 350 gsm, 450 gsm, 600 gsm, Custom
Corrugated Stock: 3-ply corrugated
Finishing Types
Lamination: Gloss, Matte, Sandy Matte, Soft Touch, Pattern
Coating: Gloss AQ, Satin, Varnish, Spot UV, Flood UV
Features
Foil Stamping
Embossing
Debossing
Die Cutting
Metallic Inks
Custom Size
Other Options
Window Cutouts
Ribbons and Handles
Hang Tab
Scoring and Gluing
Custom Perforation
SKU#
RP-026
Custom Printed Window Cut-Out Packaging & Boxes
Are your products placed on store shelves and need to be easily visible or accessible to customers?  Are your customers more likely to purchase the product if they can feel or interact with it?  If the answers to these questions is yes, then boxes with windows can be a great fit for your product packaging requirements.  Window cut-out boxes are a great fit for many different product types but can be especially useful for:
Window cut-out packaging can help you showcase your products while also keeping them safe.  The window cut-outs allow for easy access to the products so that the customers can see and/or touch them easily.  This access is especially important for items that customers may like to touch, smell, or interact with before buying.  By allowing the customers the opportunity to interact with the product before they purchase it, you also minimize product returns. 
Designing a Window Cut-out Box
Our experienced design engineers can review your requirements and help you choose among the different options available for customising your window cut-out packaging.  Our graphic design team can help you create a template that will ensure that the boxes fit your products beautifully.  Our team can also help you in choosing design elements that can enhance your packaging including:
Embossed lettering and logos
Glossy or matte lamination
Spot UV
Foiled lettering and logos
In addition, we can help you design the shape and size of the window cut-out that will allow customers to see or touch your product.  These window cut-outs can either be left open or covered with a clear plastic sheet to provide additional protection.  We are looking forward to working with you in order to make your products stand out and sell better.
Our Priority is Your Satisfaction
Our aim is to make the packaging design and print process simple and cost effective for our clients.  This is why our graphic design services are always free.  In addition, we offer extremely competitive prices along with free and fast shipping to your location.  You can expect full customer support both before and after delivery.
If you want to see some actual examples of how product boxes with windows look like, please ask for a free sample kit.  We are confident that we will be able to help you catch your customers' attention and make a meaningful difference in increasing your sales.
Other Retail Packaging Products