Custom Quote Request Form
Apparel Packaging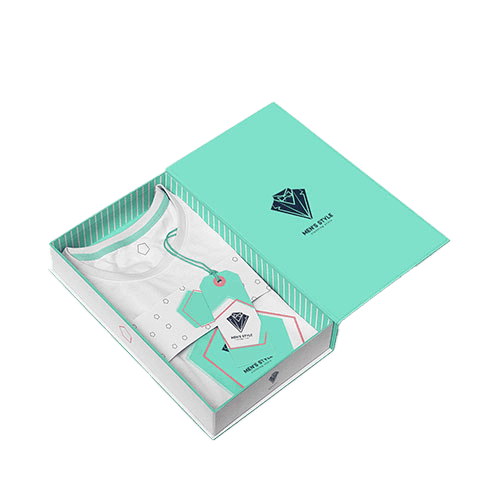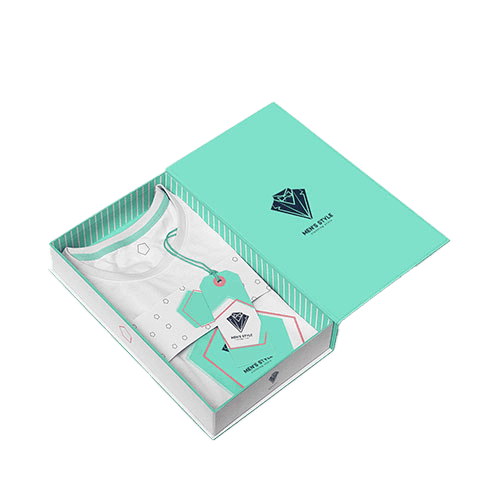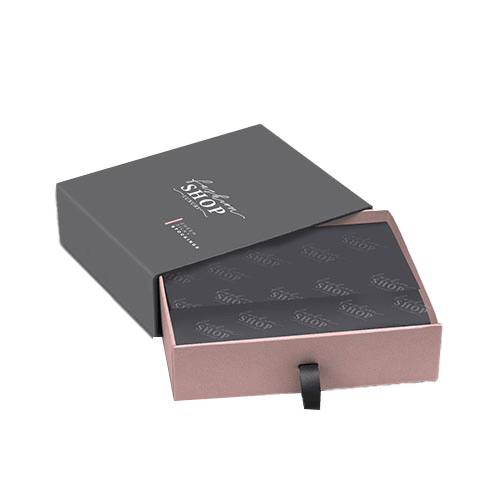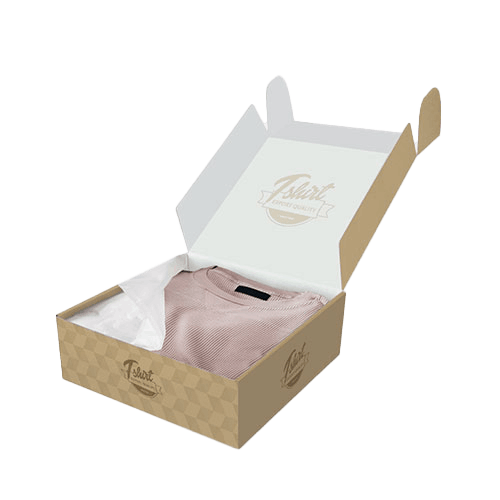 FAQ's
Specification
Learn More
Reviews
Q:
Is there a minimum order quantity for custom apparel boxes?
A:
No, there is no minimum order for apparel packaging. You can order as few boxes as you like. Ordering a few boxes is perfect if you would like a sample to check out before committing to a larger order. However, due to initial costs involved in setting up a print job, ordering bigger quantities will typically result in a lower per unit cost. Your account representative can help you find the most efficient solution in order to keep your total project costs low.
Q:
Can you make inserts and dividers for your apparel boxes?
A:
Yes, we can do almost any type you may need including foam, cardboard, corrugated dividers. There are no stock inserts as all inserts are custom made to fit your product.
Q:
Which parts of the boxes can I customize?
A:
All sides of the box are fully customisable — front, back, top, bottom, outside, and inside. The inside can be printed for an additional charge. You can customize both the outside and inside. Please work with your account representative to discuss any specific requirements.
Q:
What is 4/0 vs. 4/4 when designing packaging?
A:
4/0 refers to printing full colour on one side of the printed sheet. This side represents all of the outside panels of the box once finished. On the other hand, 4/4 refers to printing full colour on both sides of the printed sheet. In this case you can customize all of the outside and inside panels of the boxes.
Q:
Can you send me samples of your custom apparel boxes?
A:
We can send samples of our recent print orders. Please submit a sample request and our sales representative will be in touch so that appropriate custom apparel packaging samples can be sent.
Q:
What custom options can I use to personalize my apparel boxes?
A:
Our designers can help you find the best features to customize your apparel packaging. These options include:
Spot UV Varnish: Spot UV varnish is an ultra-high gloss finish that can be applied over a matte or soft-touch laminate in order to make particular areas more prominent. Typical applications include highlighting logos or brand names.
Foil stamping: Foil stamping involves applying a metallic foil on card stock by applying heat and pressure. Your sale representative can provide more guidance regarding the availability of specific colours for your particular project.
Embossing & Debossing: Embossing and Debossing is the process of creating a raised or recessed image on the printed surface. An embossed image presents itself as being raised from the surface whereas a debossed image presents itself as being recessed into the surface. These effects are achieved by applying an engraved metal die with an appropriate level of pressure to the printed surface.
Q:
A:
No. There are no setup fees, no plate fees and no minimum order quantities. You will be quoted one simple price for your order. Again, higher quantity orders do result in lower per unit prices due to efficiencies gained in printing larger quantities in a single run.
Material
White: SBS (C1S), SBS (C2S), Uncoated Stock, Textured Stock
Metalized Card: Silver, Gold, Holographic
Brown: Natural Brown Kraft Card Stock
White Front Coloured Back: CCNB (Grey Back), CCKB (Kraft Back)
Shipping Boxes: White or Brown Corrugated Stock or Forte
Rigid: Paper + Grey Board
Material Thickness
Cardstock Thickness: 300 gsm, 350 gsm, 450 gsm, 600 gsm, Custom
Corrugated Stock: 3-ply corrugated
Rigid Stock Thickness: 700 gsm,1200 gsm, Custom
Finishing Types
Lamination: Gloss, Matte, Sandy Matte, Soft Touch, Pattern
Coating: Gloss AQ, Satin, Varnish, Spot UV, Flood UV
Features
Foil Stamping
Embossing
Debossing
Die Cutting
Metallic Inks
Custom Size
Other Options
Window Cutouts
Ribbons and Handles
Hang Tab
Scoring and Gluing
Custom Perforation
SKU#
RP-002
Custom Printed Apparel Boxes
Printingblue offers a full range of wholesale apparel and accessory packaging options that will help you build your brand and maximize your sales while keeping your costs low.  Accessory and apparel boxes can be used to package various fashion products including shirts, tops, face masks, belts, socks, underwear, wallets, shoes, and other fashion items.
Creating Branded Apparel Boxes
Our sales team and graphic artists will analyze your product to help you finalize the type of custom printed apparel packaging that best suits your requirements.  Our team will also work to on create a highly visible and unique design for your boxes to both showcase your brand and to advertise your product.
In order to make your custom apparel boxes unique, we offer a full range of box types and finishing touches including: 
One-Piece and Two-Piece Rigid Apparel Boxes
In addition, these boxes can be further customised by adding such features as see through windows, packaging inserts, embossed or foiled logos, and Spot-UV treatment for an extra luxurious touch.  We are absolutely confident that we can find the right solution for your packaging requirements that your customers will also love.
Affordable apparel packaging accessories can enhance the presentation of your products while remaining cost-effective for small businesses. Affordable options to consider are:
Tissue paper: Lightweight and versatile, tissue paper can be used for wrapping, cushioning, and adding a touch of elegance to your packaging. It comes in various colours and can be customised with your logo or brand pattern.
Kraft paper: An eco-friendly and cost-effective option, kraft paper can be used for wrapping apparel gift boxes or as filler material to protect delicate products during shipping.
Paper or fabric bags: Reusable and recyclable fabric or paper bags are ideal to carry apparel products. They can be customised with your logo, brand colours, or patterns to create a cohesive brand experience.
Custom stickers or labels: Add a personalised touch to your packaging with custom stickers or labels featuring your logo, brand colours, or unique designs. These can be applied to product boxes, bags, or wrapping paper.
Hang tags: Attach hang tags to your apparel items to provide product information, pricing, and branding elements. Hang tags are inexpensive and can be made from various materials, like paper, cardboard, or fabric.
Thank-you cards or inserts: Include a small, personalised thank-you card or insert with care instructions, promotional offers, or information about your brand's story. It adds a personal touch and is inexpensive.
Our Commitment
We take pride in the quality of our service and our products.  Part of our commitment to excellent service is our core belief that the process of designing and printing custom packaging should be as cost effective and effortless as possible.   In order to help our clients achieve this goal, we offer free graphic design and packaging consultation services as part of our quoted prices.  There is no extra charge for these services ever.  We offer these services free as we believe that these services are an integral part of the process to create effective packaging and should not be treated as expensive add-ons.
We know in today's competitive market, your decision to choose us to produce your custom apparel packaging means that you are trusting us with the success of your business.  In return, it is our promise that we will do everything possible to make you a repeat customer by helping you sell your products more effectively.  In order to make the decision to choose Printingblue.co.uk as your packaging partner, we will be happy to send you some samples of our past work.  Please your account representative for a free sample kit and we will be happy to send it your way.
In addition, we are always happy to answer any other questions that you may have about any of the other print products that we offer and look forward to learning about your business and products.
Other Retail Packaging Products