Custom Quote Request Form
Magnetic Lock Boxes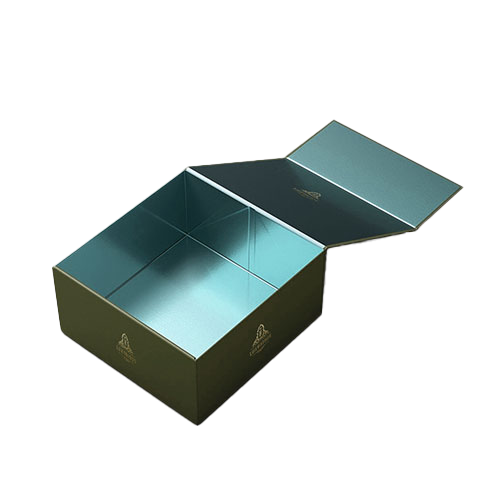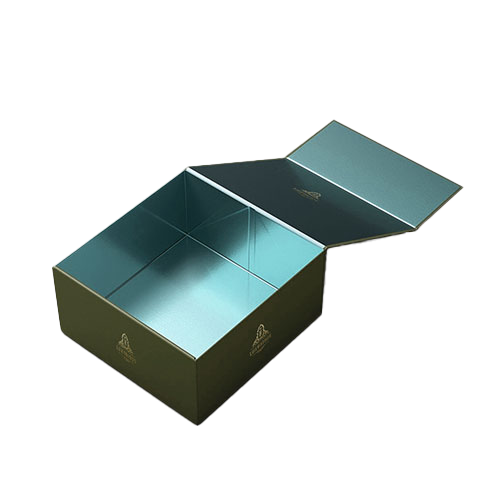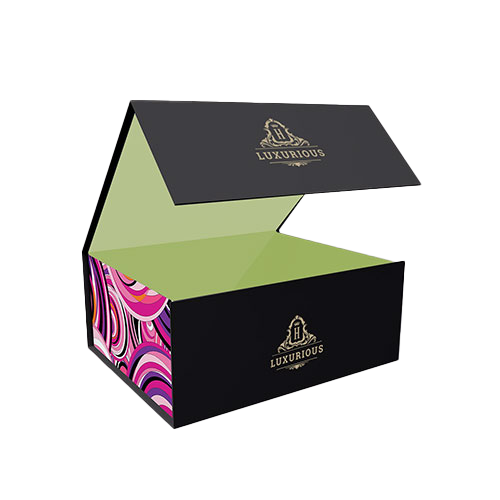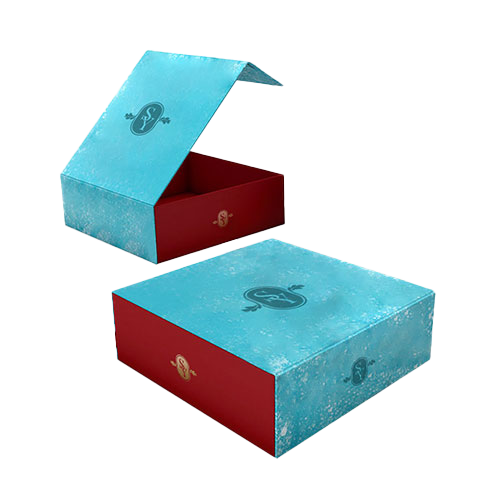 FAQ's
Specification
Learn More
Reviews
Q:
What are magnetic lock boxes?
A:
Rigid or set up boxes that use magnets to secure the closure and locking of the box are commonly referred to as magnetic lock boxes.
Q:
Do branded magnetic lock boxes need to be assembled?
A:
Most custom magnetic boxes arrive ready to use. Minimal assembly maybe required in some specific cases.
Q:
Can multiple magnets be added to a rigid box?
A:
Yes, depending on the nature and size of the boxes, multiple magnets can be added to structurally strengthen the box.
Q:
Is it safe to ship magnetic lock boxes without any additional packaging?
A:
Material
Rigid: Coated Paper + Grey Board
Rigid: Uncoated Paper + Grey Board
Rigid: Textured Paper + Grey Board
Material Thickness
Rigid Stock Thickness: 700 gsm,1200 gsm, Custom
Finishing Types
Lamination: Gloss, Matte, Sandy Matte, Soft Touch, Pattern
Coating: Gloss AQ, Satin, Varnish, Spot UV, Flood UV
Features
Foil Stamping
Die Cutting
Metallic Inks
Other Options
Window Cutouts
Ribbons and Handles
Scoring and Gluing
Magnetic Button
SKU#
RP-051
The Benefits of Using Rigid Magnetic Boxes for Product Packaging
A rigid magnetic box is a packaging made of stiff cardboard material with a robust magnetic closure mechanism. This type of box is designed to protect its contents while providing a secure and easy way to open and close the box. The magnetic closure ensures that the box stays closed and prevents its contents from falling out. It is a popular choice for jewelry packaging, luxury items, premium beverages, and other delicate or small items that require protection during transportation or storage.
There are several benefits of using magnetic closure boxes for luxury product packaging:
Protection: The hard cardboard provides a sturdy and protective layer for the luxury item inside, reducing the risk of damage during transportation or storage.
Elegance: These rigid boxes have a sleek and elegant appearance that can enhance the overall presentation of the luxury item, making it more appealing to customers.
Convenience: The magnetic closure mechanism provides a convenient and easy-to-use way to open and close the box, making it ideal for customers who want quick and hassle-free access to their luxury items.
Reusability: These boxes can be used to permanently store jewelry and other delicate products when not in use by the end user.
Customizability: These one piece boxes can be customised to include branding, logos, and other marketing materials, making them an effective marketing tool for luxury brands.
You can use apply several luxury finishing options for high-end magnetic closure boxes to enhance their appearance and perceived value:
Hot Foil Stamping: Adds a metallic or coloured foil design to the box surface, creating a premium and elegant look.
Spot UV Coating: A glossy varnish is applied to specific areas of the box, highlighting design elements and creating a high-quality look.
Embossing and Debossing: Raised or indented designs are added to the box's surface, creating a textured and eye-catching look.
Pantone Matching: The box can be coloured to match a specific Pantone colour, making it consistent with a brand's colour scheme.
Custom Printing: Custom designs and logos can be printed onto the box surface, creating a unique and personalised look.
Laminating: A transparent film can be applied to the box surface to protect it from scratches and add durability.
Velvet or Satin Lining: The box's interior can be lined with a soft material, adding a luxurious touch and protecting the contents.
Different types of inserts are used inside magnetic closure rigid boxes to provide additional protection and support for the contents. Some commonly used forms and inserts include:
Foam inserts: Foam and other packaging inserts can be cut to fit the shape of the contents and provide cushioning to protect against scratches and impacts.
Plastic trays: They are molded to hold the contents securely in place and prevent them from moving around inside the box.
Paper or card inserts: Customised inserts made of paper or card can be used to divide the box into sections, separate different items, or hold products in place.
Velvet or satin lining: A soft lining material can be added to the box to provide a luxurious feel and prevent the contents from moving around or scratching each other.
These forms and inserts help to ensure that the contents of the magnetic rigid box are protected and remain in place during transportation and storage.
Other Rigid Packaging