Custom Quote Request Form
Slide and Match Boxes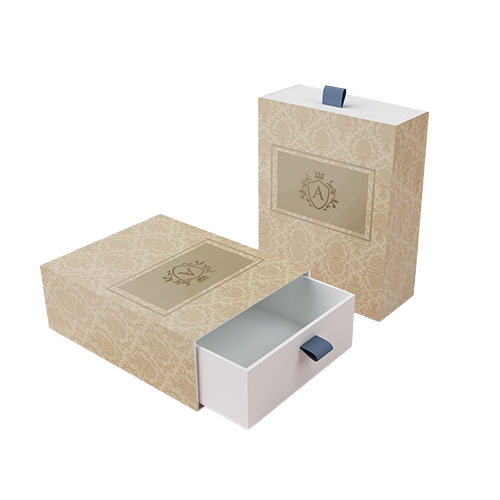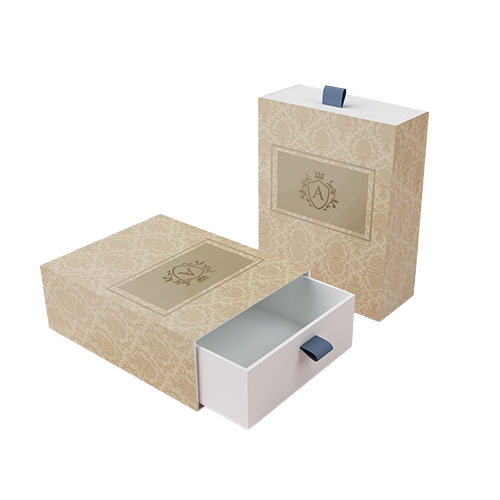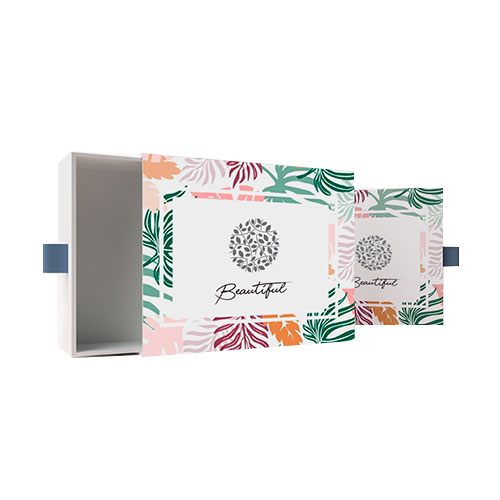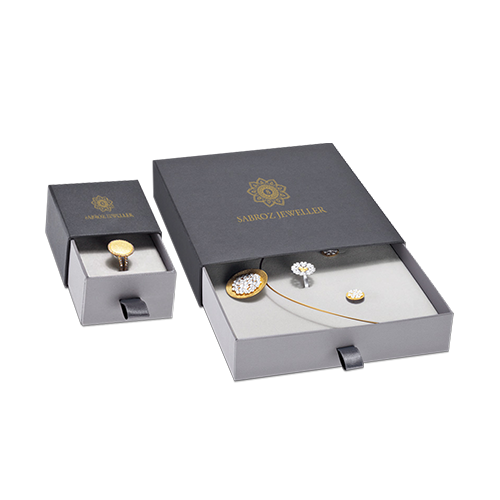 FAQ's
Specification
Learn More
Reviews
Q:
What type of boxes are rigid slide and match boxes?
A:
Branded rigid slide boxes, also commonly referred to as rigid match boxes, rigid tray and sleeve boxes, and rigid drawer boxes, have a sleeve and a separate tray that slides in and out similar to a match box.  The tray part can have optional bespoke inserts and sections made of foam, cardstock or rigid cardstock.
Q:
What are different types of custom rigid slide boxes?
A:
In general, there are two types. First is a regular box that has one side open for the tray part to slide in and out. The second variant has both sides open similar to a match box.
Q:
How is a split drawer box different from a regular rigid slide box?
A:
A split drawer rigid box, also referred to as a split slide rigid box, has two sleeve parts that go on from either side of the tray. The length of two sleeves can be identical as well as varying depending upon design requirements.
Q:
Are slide and match boxes easy to open?
A:
Branded slide rigid boxes have a ribbon attached to the tray part to pull it out effortlessly. Alternatively, the sleeve part can also have strategically placed thumb cuts to grab the tray and slide it out.
Material
Rigid: Coated Paper + Grey Board
Rigid: Uncoated Paper + Grey Board
Rigid: Textured Paper + Grey Board
Material Thickness
Rigid Stock Thickness: 700 gsm,1200 gsm, Custom
Finishing Types
Lamination: Gloss, Matte, Sandy Matte, Soft Touch, Pattern
Coating: Gloss AQ, Satin, Varnish, Spot UV, Flood UV
Features
Foil Stamping
Die Cutting
Metallic Inks
Other Options
Window Cutouts
Ribbons and Handles
Scoring and Gluing
Velcro
SKU#
RP-052
Advantages of Using Slide and Match Box Packaging for Brand Recognition
A slide and match rigid box, also known as drawer box packaging is a type of packaging solution, typically made of paperboard, used for presenting and protecting consumer goods. It features a design where the product's base slides out of a snugly fitting sleeve. This packaging provides an elegant and sophisticated appearance, making it popular for premium or luxury products.
These high-quality rigid boxes typically have the following features:
Durability: It is made of paperboard, which enables it to withstand the product's weight and protect it from damage during shipping.
Convenience: The base should slide in and out easily but be snug within the sleeve to prevent the product from slipping out.
Aesthetics: It has an attractive appearance, with a smooth, premium finish and sharp, clean edges. It can also feature design elements such as embossing, debossing, or foil stamping to enhance its aesthetic appeal.
Customizability: The box should be able to be customised with different sizes, shapes, colours, and designs to meet the needs of specific products.
Cost-effectiveness: The box should balance cost and quality, providing a cost-effective packaging solution that still offers the features and benefits of a high-quality box.
To design unique drawer rigid boxes, you can consider the following steps:
Define the purpose: Determine the type of product packaged in the box and what the box should convey about the brand.
Consider the size: Choose the right size for the box, considering the product's dimensions and any additional packaging materials, such as foam or filler.
Choose colours and materials: Select colours and materials that complement the brand and the product while also considering factors such as sustainability and durability.
Create a layout: Design the box layout, including any images, graphics, or text that will be included. Consider using contrasting colours, patterns, and textures to create a visually appealing design.
Add custom elements: Add custom elements such as embossing, debossing, or foil stamping to enhance the visual appeal and make the box unique. Personalised ribbons and printed packaging tapes are excellent choices to add a unique touch to the packaging.
Proof and test: Before finalizing the design, proof and test the box to ensure that it fits well, functions properly, and meets the desired aesthetics and branding goals.
Other Rigid Packaging