Custom Quote Request Form
Collapsible or Foldable Boxes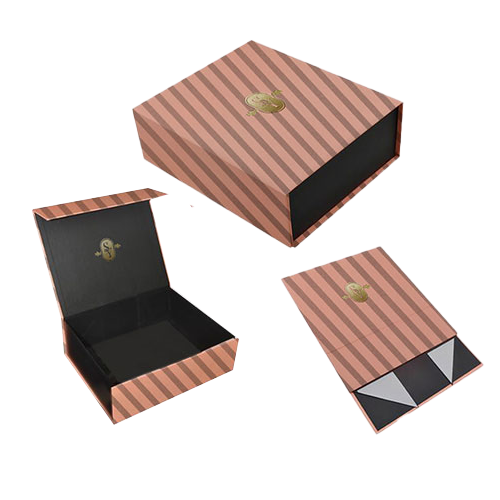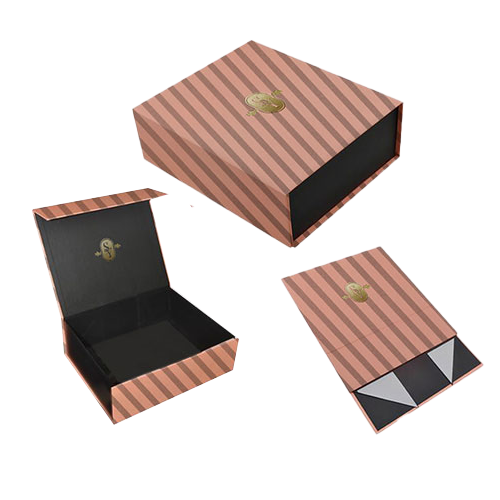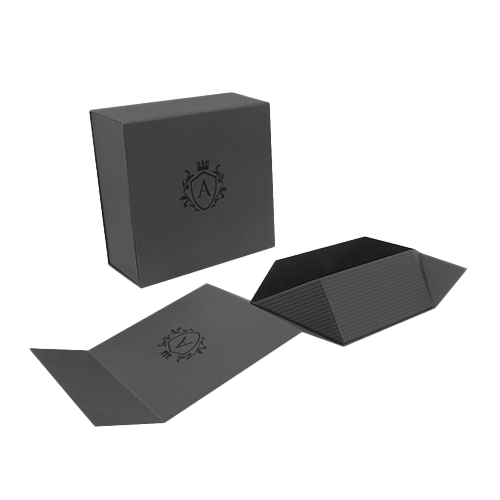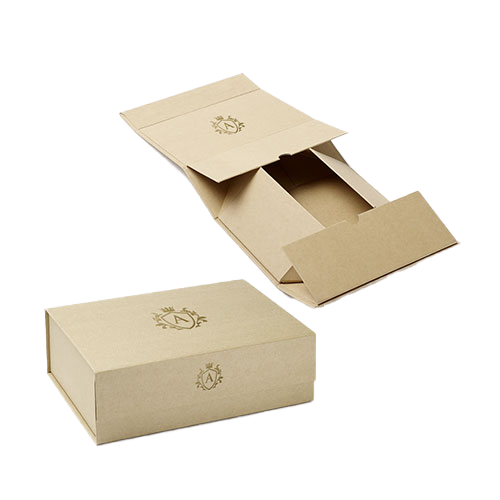 FAQ's
Specification
Learn More
Reviews
Q:
What are collapsible or foldable boxes?
A:
Collapsible boxes, also known as foldable boxes, can be collapsed flat and can thus be stored or shipped easily. When needed, these boxes can be assembled by simply pulling up on the sidewalls.
Q:
Are design templates available for custom sizes?
A:
Yes, our design team can help create design templates specifically per your specific size requirements.
Q:
Can inserts be produced for branded collapsible or foldable boxes?
A:
Yes, inserts can be produced on request. Typically, collapsible boxes utilize foam inserts that are produced and shipped separately. These inserts can be customised with cut-outs to fit products of any shape or size.
Q:
Can magnets be added to custom collapsible boxes?
A:
Yes, small closing magnets can be added to all types of collapsible boxes. These magnets are concealed under the top paper layer of the box.
Material
Rigid: Coated Paper + Grey Board
Rigid: Uncoated Paper + Grey Board
Rigid: Textured Paper + Grey Board
Material Thickness
Rigid Stock Thickness: 700 gsm,1200 gsm, Custom
Finishing Types
Lamination: Gloss, Matte, Sandy Matte, Soft Touch, Pattern
Coating: Gloss AQ, Satin, Varnish, Spot UV, Flood UV
Features
Foil Stamping
Die Cutting
Metallic Inks
Other Options
Window Cutouts
Ribbons and Handles
Scoring and Gluing
Magnetic Button
Adhesive Tapes
Velcro
SKU#
RP-049
Packaging Solutions UsingCollapsible Rigid Boxes
A collapsible rigid box is a type ofpackagingthat combines the rigidity and structure of a traditional rigid box with the convenience and cost-effectiveness of a foldable or collapsible design. The box is made from rigid materials such as cardboard or rigid paperboardbut has a foldable design that allows it to be easily assembled and disassembled for storage and transportation. As a result, the box can be quickly set up for use and provides a sturdy and protective packaging solution for various products, including electronics,toys,cosmetics, and other items. The collapsible design also allows for efficient use of storage space, making it a popular choice forretailersand manufacturers who need to store and transport large quantities of products.
Benefits of using collapsible rigid boxes include:
Reduced storage costs: Collapsible rigid boxes take up less space when not in use, reducing the amount of storage space needed and saving money on storage costs.
Lower shipping costs: These boxes can be shipped in a flat, compact form, which saves on shipping costs as it takes up less space during transportation.
Efficient use of materials: The design of collapsible rigid boxes allows for the efficient use of materials, reducing waste and cutting down on production costs.
Increased product protection: The rigidity and strength of these boxes provide a protective and secure packaging solution, reducing the risk of damage to the product and reducing replacement costs.
Easy assembly: The easy assembly of collapsible rigid boxes means businesses and individuals can save time and labor costs by quickly setting up the box for use.
Customising a collapsible rigid box with supporting accessories can help make the product stand out and provide a complete customer experience. Ideas for customising these boxes with supporting accessories include:
Match the accessories to the product: The accessories should complement the product and reinforce the brand's message. For example, consider including branded tissue paper,product brochures,packaging tapes,personalised ribbons,or other promotional items.
Use packaging inserts:Packaging insertscan help keep the product in place and prevent damage during shipping. Consider using foam inserts, bubble wrap, or other protective materials to ensure the product arrives in the same condition it was shipped in.
Add a personal touch: Consider adding a personal touch to the box, such as a handwritten note or a small gift, to show the customer that thebrandcares about their experience.
Offer a complete product experience: The accessories should help provide a comprehensive product experience. For example, consider including a user manual, product care instructions, or other materials to help the customer make the most of the product.
Make it easy to access: The box should be easy to open and close. Utilize zippers, velcro, magnets, or other secure attachments to facilitate easy box opening.
Other Rigid Packaging