Custom Quote Request Form
Two Piece Boxes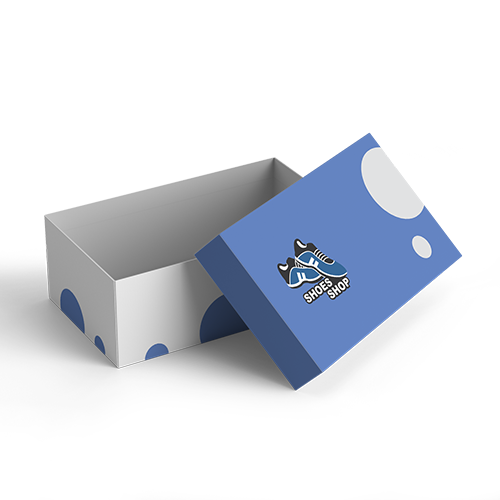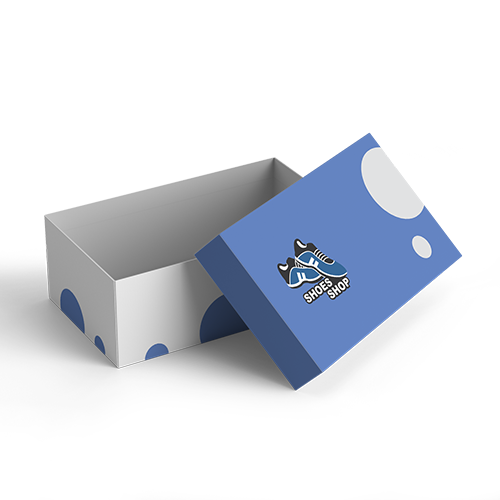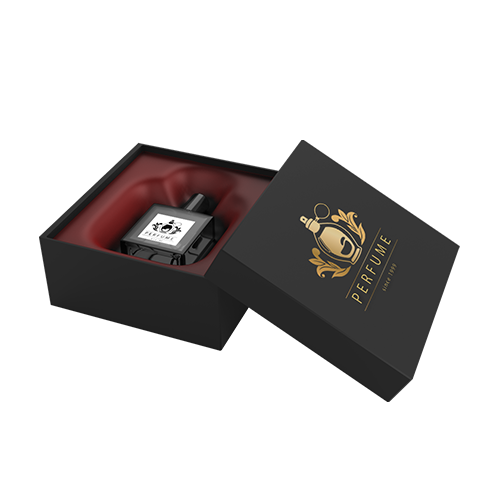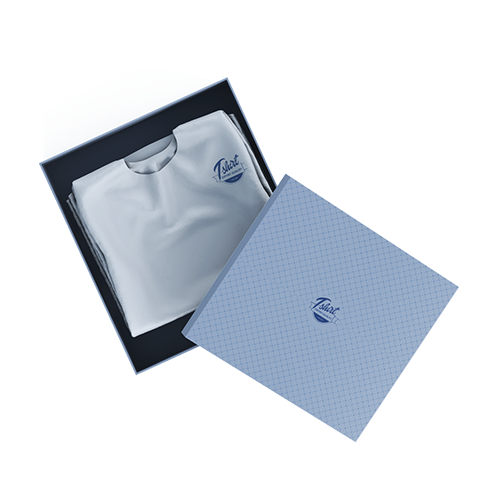 FAQ's
Specification
Learn More
Reviews
Q:
What is a custom two-piece rigid box?
A:
Custom two-piece rigid box, also known as lid off boxes, come with a base and a separate lid. These boxes can be produced in custom sizes and can also have sections or inserts as needed.
Q:
What is a shoulder rigid box?
A:
Shoulder rigid boxes, also named as neck rigid boxes, are sturdier than regular two-piece boxes. The additional strength comes from a shoulder glued to the base. The shoulder holds the top lid in a way such that the lid sits completely flush with the base. The addition of shoulder is not only a striking design feature but also doubles the wall thickness and thus makes the shoulder rigid boxes sturdier than other rigid boxes.
Q:
Can sleeves be produced for two-piece rigid boxes?
A:
Yes, sleeves can be produced for branded two-piece rigid boxes.  Cardstocks such as coated, textured, and natural brown kraft cards are available in several thickness options.  The sleeves can be printed to match the rigid box itself.
Q:
Can two-piece rigid box have foiled logos?
A:
Yes, two-piece rigid boxes, like any other type of rigid boxes, can have foil stamping on it.  This can be logo or any part of the design content.
Material
Rigid: Coated Paper + Grey Board
Rigid: Uncoated Paper + Grey Board
Rigid: Textured Paper + Grey Board
Material Thickness
Rigid Stock Thickness: 700 gsm,1200 gsm, Custom
Finishing Types
Lamination: Gloss, Matte, Sandy Matte, Soft Touch, Pattern
Coating: Gloss AQ, Satin, Varnish, Spot UV, Flood UV
Features
Foil Stamping
Die Cutting
Metallic Inks
Other Options
Window Cutouts
Ribbons and Handles
Scoring and Gluing
Magnetic Button
SKU#
RP-054
Advantages of Using a Two Piece Rigid Box for Packaging retail products
A two-piece rigid box is a packaging solution that consists of two separate pieces: a lid and a base. The lid fits onto the base to form a sturdy box-like structure that can hold its shape. The box is typically made from a rigid material such as cardboard or chipboard and is commonly used for packaging high-end or luxury items.
Some advantages of using these boxes for retail packaging products are:
Protection: The sturdy construction of a 2 piece box provides ample protection for the products inside, ensuring that they remain safe during transit and storage.
Branding: The customisable nature of this box allows for easy branding and custom printing, making it an ideal choice for product packaging that needs to convey a specific brand image.
Durability: This box is designed to be durable and long-lasting, ensuring that it will not break or fall apart even when subjected to rough handling or storage.
Presentation: This box offers a high-quality and attractive presentation for products, making it an ideal choice for retail packaging.
Reusability: The durable nature of a rigid box makes it an ideal choice for packaging products that may need to be reused or repacked in the future, making it a cost-effective and environmentally friendly choice.
There are many finishing options available for these boxes, which can enhance their appearance and provide additional protection. Some of the most common finishing options include:
Lamination: Lamination provides a protective layer over the box's surface, which can help prevent damage and extend its lifespan.
Foil Stamping: Foil stamping is a printing process that uses a metallic foil to create a raised or embossed effect. It can be used to add a touch of luxury or to highlight specific branding elements.
UV coating: UV coating is a type of clear coating applied to the box's surface. It can help to enhance the vibrancy of colours, increase the durability of the box, and protect it from scuffs and scratches.
Embossing: Embossing is a printing process that creates a raised or indented design on the box's surface. It can be used to add texture, interest or to highlight specific branding elements.
Die-cutting: Die-cutting is a process that involves cutting the box into a specific shape, such as a window or a unique design. It can be used to create an eye-catching display or make the box's contents more visible.
Hot foil printing: Hot foil printing involves using heat and pressure to transfer a metallic foil to the box's surface. It is used to add a touch of luxury or to highlight specific branding elements.
In addition to the finishing options, various accessories can be added to a rigid box to enhance its functionality and presentation. These can include:
Inserts: Packaging inserts are pieces of foam, cardboard, or other materials placed inside the box to hold the products securely and prevent them from moving around.
Ribbons: Personalised ribbons can add a touch of elegance to the box and make it easier to open. A ribbon can be tied around the box to keep the lid securely in place, or it can be used to create a bow or knot that can be easily undone.
Tissue paper: Tissue paper can be used to add a layer of protection and cushion inside the box. It can also be used to add an attractive touch of colour or texture to the box's interior.
Foam inserts: Foam inserts are made from a foam material and can be cut to size and shape to hold the products securely. They are ideal for fragile items that require extra protection during transit.
Labels and stickers: Labels and stickers can be used to add additional branding or product information to the box. They can be printed on transparent or opaque materials and placed on the box's exterior or interior.
Shredded paper: Shredded paper can be used as a filler inside the box to provide additional protection and cushioning for the products. It is from recycled materials and is cost-effective and eco-friendly.
Other Rigid Packaging