Custom Quote Request Form
Book Style Boxes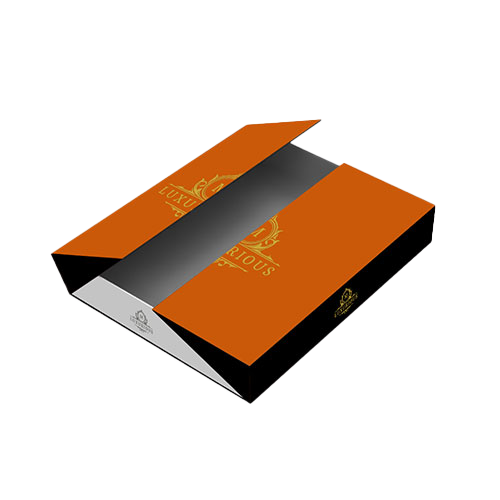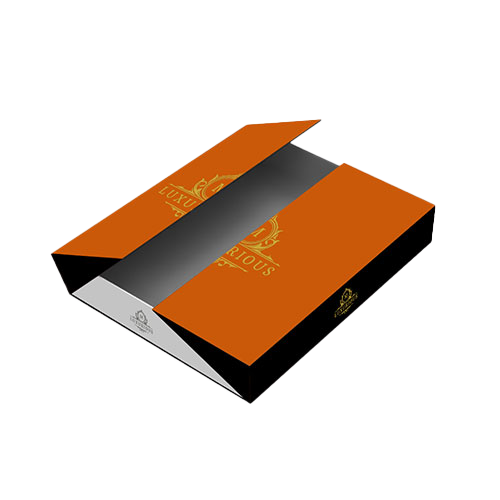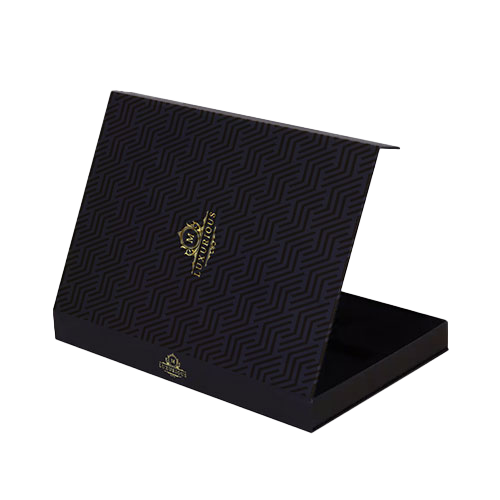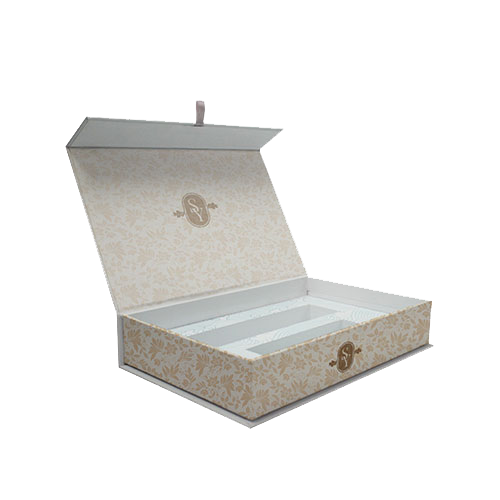 FAQ's
Specification
Learn More
Reviews
Q:
What are book style boxes?
A:
Book style boxes have a simple and structurally strong design and open like a book.
Q:
What material and thickness is used for manufacturing custom book boxes?
A:
Premium quality cardboard is used for manufacturing book boxes. The thickness of the cardboard varies and can be adjusted to fit your specific requirements.
Q:
Are book style boxes shipped assembled?
A:
Yes, branded book style boxes are shipped assembled and ready to use.
Q:
Can book style boxes have a window cut-out?
A:
Yes, custom book style boxes can have a window cut-out. Additionally, a clear PVC sheet can also be added on to the window cut-out area.
Material
Rigid: Coated Paper + Grey Board
Rigid: Uncoated Paper + Grey Board
Rigid: Textured Paper + Grey Board
Material Thickness
Rigid Stock Thickness: 700 gsm,1200 gsm, Custom
Finishing Types
Lamination: Gloss, Matte, Sandy Matte, Soft Touch, Pattern
Coating: Gloss AQ, Satin, Varnish, Spot UV, Flood UV
Features
Foil Stamping
Die Cutting
Metallic Inks
Other Options
Window Cutouts
Ribbons and Handles
Scoring and Gluing
Magnetic Button
Velcro
SKU#
RP-050
Sustainable Materials for Custom Book Style Boxes: An Overview
Book-style rigid boxes can be used to display and package high-value products such as electronics,toys, and personal care items. The defining characteristic of this type of box is the top flap thatopens up in a way similar to opening a book. These boxes are typically made from high-quality cardboard or rigid paperboard. These boxes are designed to be durable and provide a secure fit for the item being stored. In addition to featuring a lid that can be opened and closed, these boxesmay also include handles for easy carrying.
Custom book-style boxes can be made from several materials, including:
Rigid paperboard: Rigid paperboard is a thick, durable material typically used in packaging and displays. Rigid paperboard is strong and used in various applications, from providing product protection and carrying to reinforcing displays and providing structural support.
Cardboard: This is a popular choice for custom book-style boxes due to its affordability, availability, and versatility. Cardboard is available in different thicknesses and is durable enough to provide adequate protection to the product.
Corrugated Fiberboard: It is a strong and lightweight material often used for these boxes. Corrugated boxes are made of two layers of paper, with a corrugated layer in between, which provides extra protection and strength. The thickness of the corrugated fiberboard can range from a single wall to a triple wall, depending on the desired level of protection.
Chipboard: This dense and heavy material is often used for custom book-style boxes for high-end books. Chipboard is made from recycled paper and provides a smooth surface for printing and custom design. Chipboard boxes are an ideal choice due to their recyclability and cost-effectiveness.
Kraft Paper: This natural and biodegradable material is often used for custom book-style boxes. It is made from pulped wood fibers and has a rough texture that provides a unique look. Kraft paper is typically used for book-style kraft boxes that require an eco-friendly option.
Choosing the right material thickness for your custom book-style box is essential for protecting the enclosedproducts during shipping and ensuring the box is durable and long-lasting.
Consider the following factors when choosing the material thickness and type for book-style boxes:
Product size and weight: Consider the size and weight of the books you will be shipping. A thicker box will be better able to withstand the weight and pressure of heavier product.
Shipping conditions: Consider the shipping conditions, including the handling and storage conditions during transit. Thicker boxes are more resistant to damage from rough handling.
Cost: Consider the cost of the box. Thicker boxes will be more expensive to manufacture but may be worth the investment if they provide better protection for your books.
Branding: Consider how the thickness of the box will impact your branding. Thicker boxes are perceived as higher quality and more premium.
Keep a balance between the cost, protection, and branding impact of the box when choosing the right thickness. You can work with a packaging expert or manufacturer to determine the optimal thickness for your needs.
Other Rigid Packaging