Custom Quote Request Form
Bottleneck Hangers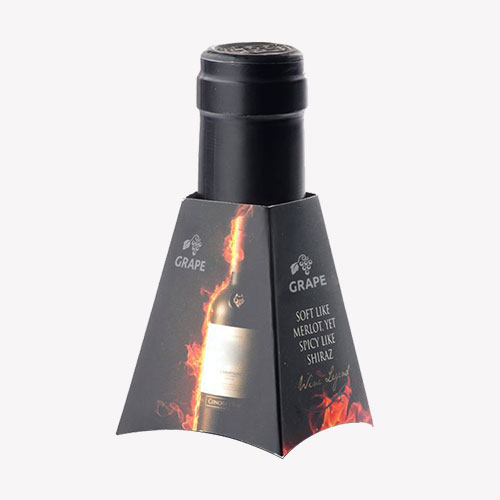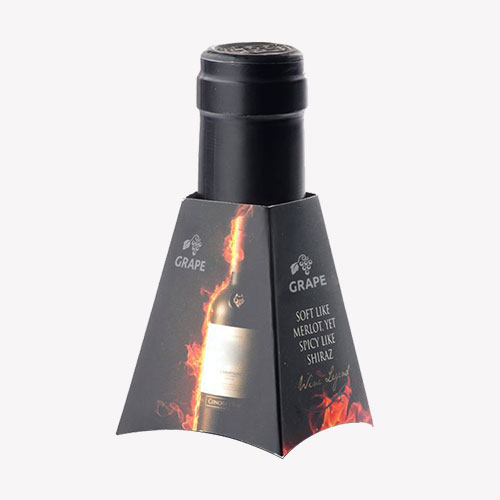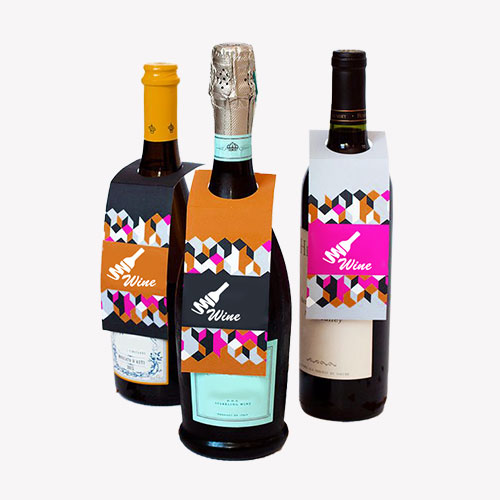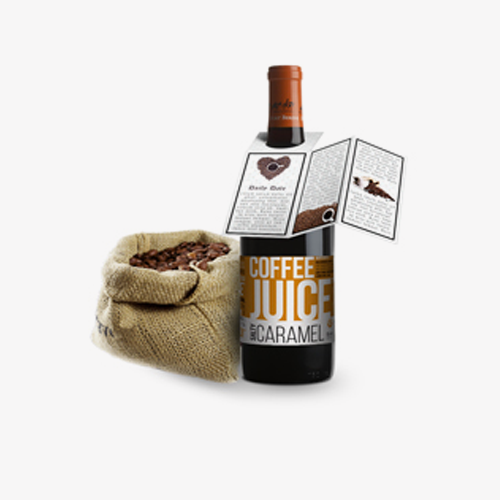 Specification
Learn More
FAQ's
Reviews
Material
White: SBS (C2S)
Brown: Natural Brown Kraft Card Stock
Stock Thickness: 300 gsm, 350 gsm , Custom
Size
Custom
Finishing Types
Lamination: Gloss, Matte, Sandy Matte, Soft Touch, Pattern
Coating: Gloss AQ, Satin, Varnish, Spot UV, Flood UV
Features
Foil Stamping
Embossing
Debossing
Custom Die-cut Shapes
Metallic Inks
Other Options
Custom Perforation
Both Side Printing
SKU#
BN-003
Custom Bottleneck Hangers
Customize your bottles with custom bottle neck hangers. Promote your brand name and products. Get started with Printingblue and get the perfect deign!
Q:
What are 'bottleneck hangers'?
A:
Also referred to as bottle neck tags or bottle neckers, these tags an excellent marketing accessory for products sold in bottles. These tags are typically printed on cardstock and usually have a die-cut hole so that they can be placed around the neck of a bottle.
Q:
How can I customize my custom bottleneck hangers?
A:
You can customize bottle neckers to any size, shape and style to fit your requirements. You can also customize the die-cut hole to fit the bottle properly.
Q:
Can these hangers be printed both sides?
A:
Yes. We can print on both sides of these tags.
Q:
A:
Yes, you can have perforation added to your hangers.
Q:
At what resolution should I save my photos and graphics?
A:
Resolution should be set to at least 300 dpi (dot per inch). Please note that pictures and graphics pulled from the internet are often low resolution, typically 72 dpi or 96 dpi. Avoid these graphics, as they will appear pixelated and blocky when printed.
In addition, all photos and images should be saved in CMYK mode (as opposed to RGB mode) when possible. Images saved in RGB mode will likely not print properly. If you are unable to save your image in CMYK mode, please let us know.
Q:
Can I see a proof before you print?
A:
We will email a proof before printing for your approval. Please check the proof thoroughly for accuracy. It is essential that you proof read any text on the proof and also check the placement of any artwork. Please note that the colour showing on the computer screens can vary from screen to screen. Artwork is printed based on the CMYK or Pantone values specified in the design file and may vary substantially from the colour showing on any particular screen. Hard copy proofs are also available at an additional cost.
Q:
Is my artwork checked for errors and technical issues such as image resolution?
A:
Yes, we perform a free artwork check before an order is sent for printing. If we find any issues, we will either fix them or contact you if further action is needed. Please do note that this is only a technical check. Any spelling, grammatical, or positioning issues are not checked during this process.
Other Bottle Necker Products