Custom Quote Request Form
Receipt Forms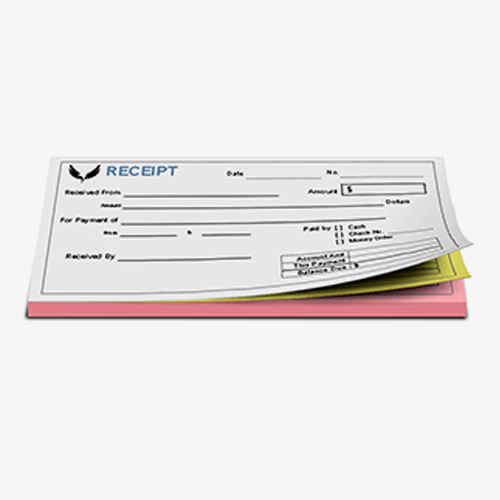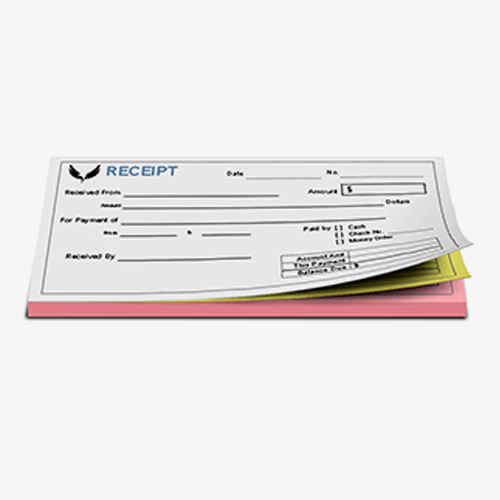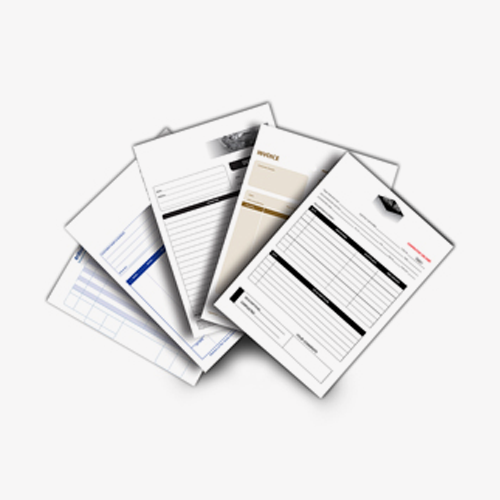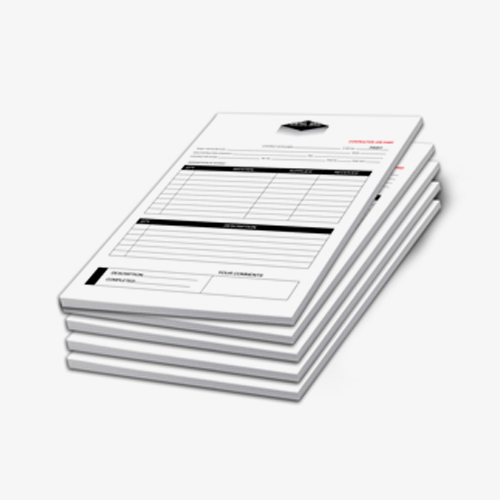 Specification
Learn More
FAQ's
Reviews
Material
Carbonless Paper
Stock Thickness: 55 gsm, 75 gsm
Size
A3
A4
A5
A6
A7
Custom
Finishing Types
Edge Glued
Spiral Binding
Saddle Stitched
Books
Pads
Features
1st Part: White
2nd Part: Canary
3rd Part: Pink
4th Part: Green
5th Part: Goldenrod
Other Options
Sequential Numbering
Perforation
Portrait or Landscape Orientation
Hole Drilling
Wrap Around Cover
Printing on Reverse Side
SKU#
CF-011
Custom Carbonless Receipt Forms
Use carbonless receipt forms to keep track of sales, customers, & other information. Protect your business today with carbonless receipt forms. Free Shipping!
Q:
A:
Receipt forms, also known as sales receipt forms, payment receipt forms, or contract receipts are carbonless forms that usually have an original copy and one or more carbon copies. Text written on the front copy is transferred to all of the carbon copies without any extra effort.
Q:
Do custom receipt forms come in books or as individual forms?
A:
We can provide custom printed receipt forms in the form of books or individual sets as per your preference. Receipt books typically carry 25 or 50 sets each but this number can be customised as per your specific requirements.
Q:
Is it possible to get multiple branded receipt forms on the same page?
A:
Yes. Depending on size of the receipt, we can add two, three, or more receipts on a single sheet. These receipts sets are separated by a perforated tear line so that the individual receipts can be torn off easily.
Q:
Is it possible to sequentially number receipt forms?
A:
Yes, all carbonless products can be sequentially numbered.
Q:
Are templates available for receipt forms?
A:
Yes, we can provide customised templates for receipt forms. You can also send us a rough draft or a sketch and our art team will prepare a print ready proof or template for your review and approval.
Q:
Can receipt forms have printing on the reverse side?
A:
Yes, receipt forms can be printed on the reverse side also in order to include any additional information that you may wish to include. Common examples of text on the backside includes terms and conditions or location maps.
Other Carbonless Form Products