Custom Quote Request Form
Carbonless Pads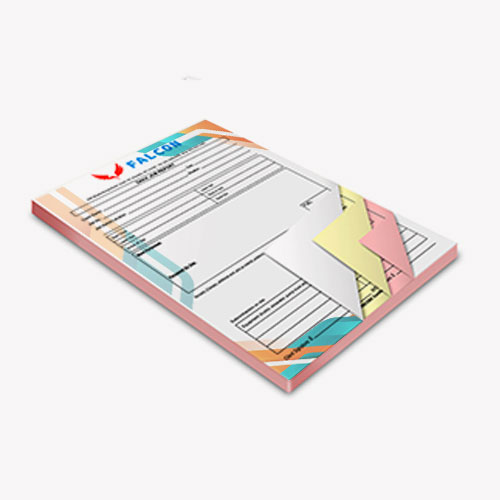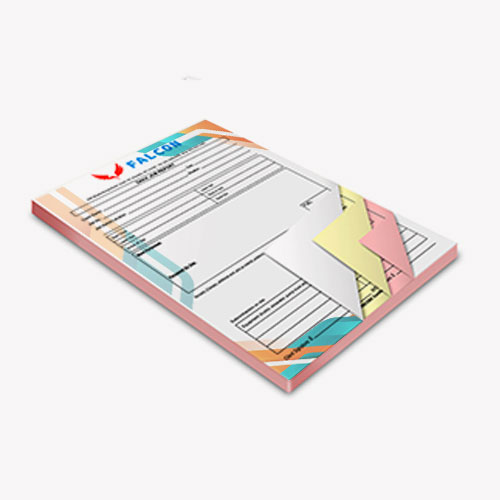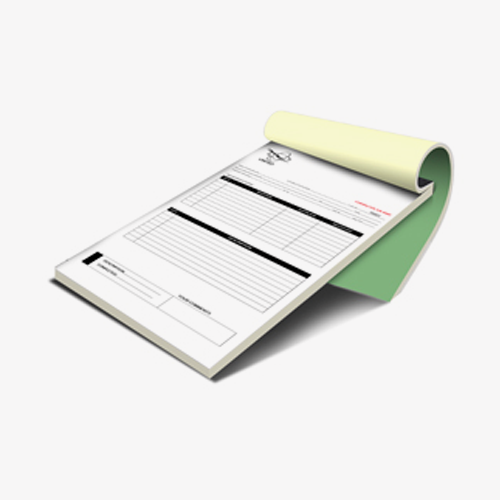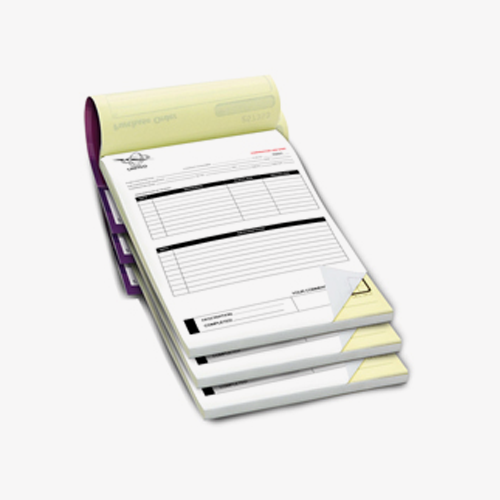 Specification
Learn More
Reviews
Material
Carbonless Paper
Stock Thickness: 55 gsm, 75 gsm
Size
A3
A4
A5
A6
A7
Custom
Finishing Types
Edge Glued
Spiral Binding
Saddle Stitched
Books
Pads
Features
1st Part: White
2nd Part: Canary
3rd Part: Pink
4th Part: Green
5th Part: Goldenrod
Other Options
Sequential Numbering
Perforation
Portrait or Landscape Orientation
Hole Drilling
Wrap Around Cover
Printing on Reverse Side
SKU#
CF-007
Custom Carbonless Form Pads
Imagine a paper which duplicates your writings in an instant on multiple pages without any printing device. Yes! This is possible through carbonless printing technology. Carbonless pads coated with micro-encapsulated dye or reactive clay duplicates your writings on many sheets at a time. It saves time as you have to write only once plus the duplication accuracy spares less room for mistakes. Above all it can be customised to fit the needs of the business.
Get this versatile tool printed from one of the world's top class printing companies, Printingblue. We offer versatility in a way to achieve your business targets with great efficiency. We provide custom carbonless pads in a wide array of alternative designs and dimensions. You may order pads in accordance with your specific business type. You may get the original form printed in multi colours with your corporate logo and slogan. Binding options such as saddle stitch and perfect binding are provided as per your requirements. A special feature of wrap around cover is provided to put it between the sheets so that the impression of writing could be prevented on lower sheets. All these options provide you an ease of work.
In a nutshell we can say that carbonless notepad is a multifaceted tool which not only helps in smooth running of business but also provides ease and efficiency in a limited budget. So order it now to achieve an efficiency which you have always looked for!
Other Carbonless Form Products