Custom Quote Request Form
Bumper Stickers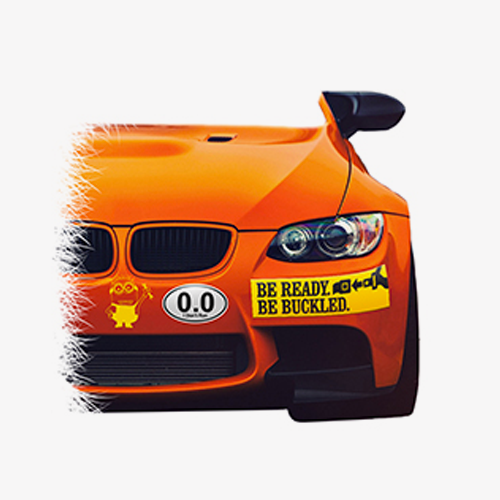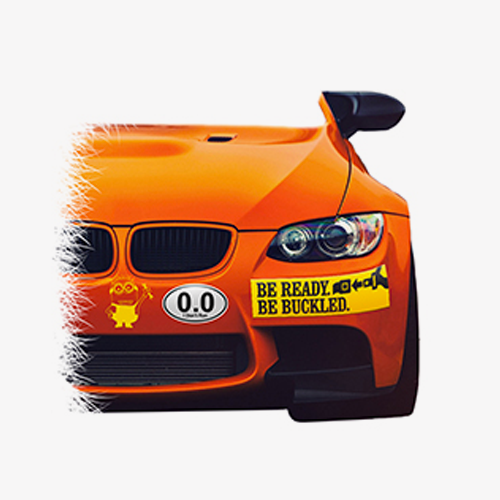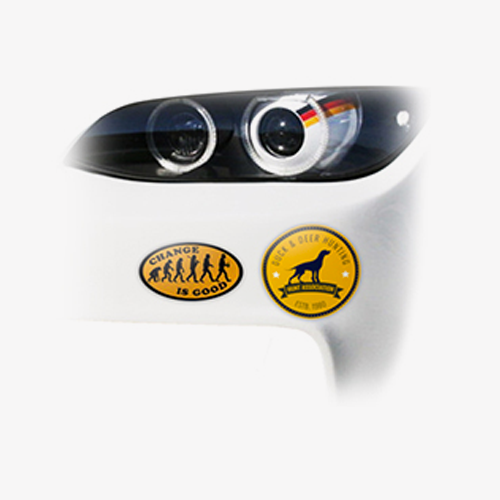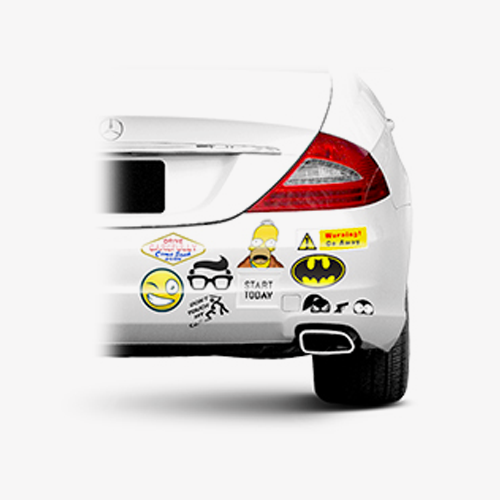 Specification
Learn More
FAQ's
Reviews
Material
Solid White Vinyl
Clear Vinyl
Size
Custom
Finishing Types
Lamination: Gloss, Matte
Coating: Spot UV
Features
Custom Die-cut Shapes
Kiss Cut Sheets
Multiple Designs
Other Options
Optional Transparent Background
Extended Backer
Foil Stamping
Printing On Backer
SKU#
SL-002
Car Bumper Stickers
Whether you intend to spread humor, support a certain group or movement, promote a political/fundraising campaign or broadcast a message of free thought publicly, printed bumper stickers are the archetypal tools that help you say what's on your mind. They let you promote your message among the fellow motorists. A car with promotional bumper stickers can be best described as a car on a mission. Professionals also call them as moving billboards since they spread your message to an unlimited audience on the move.
Being a business professional, you can also use bumper stickers for rewarding your regular customers. Your loyal customers will proudly place them on their cars and will ultimately become a tool of business promotion for you. They can be printed with your business logo, name or website address along with inspirational words that actually compel your customers to place them on their cars. Whether your business operates within a smaller community or addresses a broad spectrum of customers, the bumper stickers for cars can get you a great return on investment.
Cost efficiency is one major reason why these stickers are widely preferred by business professionals. At Printingblue we also ensure that your pockets are never left empty. We have an assorted range of creative and appealing bumper stickers that will grab the attention of public on the road. Printingblue gives you the choice of choosing your own shapes, colours, sizes and designs for all your bumper sticker printing orders. We give you the value for money since each of the printing order is processed on priority basis. The pricing and service we offer is worth the try. So why wait more?
Q:
What are bumper stickers?
A:
Custom bumper stickers, also referred to as car bumper stickers, are stickers that are meant to be applied on car bumpers but can be applied on any flat surface of the vehicle's body and windows.
Q:
What is the standard size for bumper stickers?
A:
The most common standard sizes for bumper stickers are 10 x 3 inches and 12 x 4 inches. However, these stickers can be printed in any size to fit your requirements.
Q:
Are bumper stickers easy to remove?
A:
Bumper stickers are printed on white vinyl or clear stock with a regular grade adhesive. These stickers can be taken off easily and any leftover adhesive residue can be removed using non-abrasive cleaners.
Q:
Can I order multiple designs in one order?
A:
Yes, multiple bumper sticker designs can be ordered and printed together in order to reduce overall cost.
Other Sticker & Label Products