Custom Quote Request Form
Custom Clings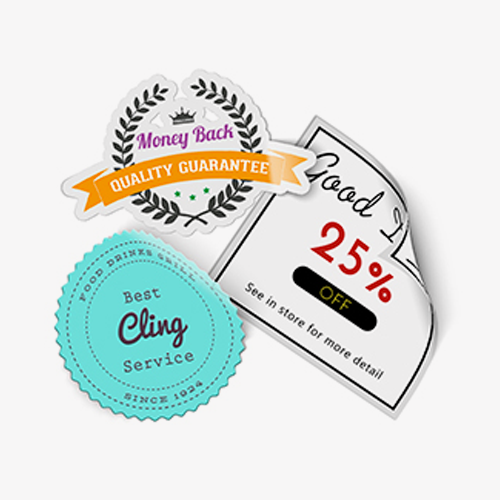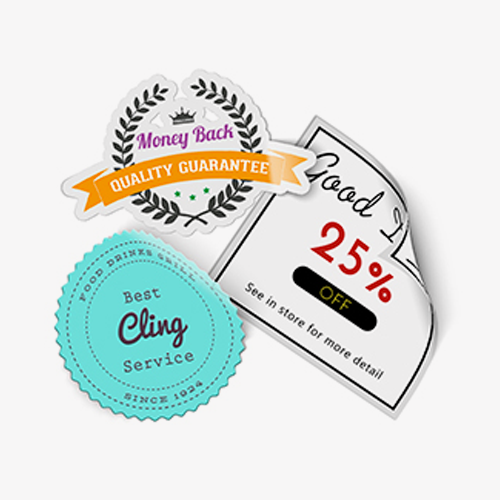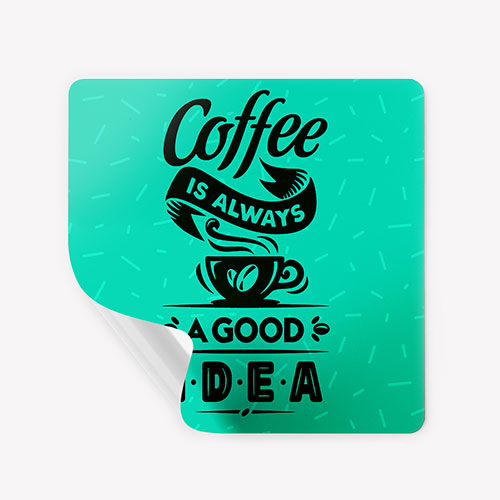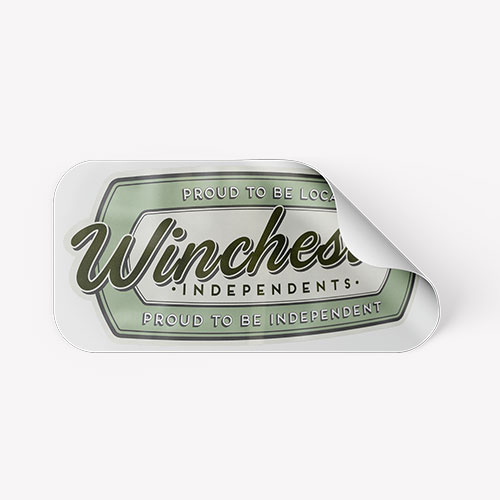 Specification
Learn More
FAQ's
Reviews
Material
Static Cling
Size
Custom
Finishing Types
Lamination: N/A
Coating: N/A
Features
Custom Die-cut Shapes
Multiple Designs
Optional Transparent Background
Other Options
Face Static
Both Side Printed
Printing on Backer
Extended Backer
SKU#
SC-004
Custom Static Clings
For those who are fed up with stickers that damage the surface by leaving behind stock and adhesive residue; here is a brand new product! The custom vinyl clings are the most innovative and modernized form of stickers. They do not damage surface since they don't make use of adhesive material for application. In fact custom clings are non adhesive stickers that utilize electro static charge to adhere to glass surface. They must be used indoor and aren't strong enough for outdoor weather conditions.
If you are also in search of such item then Printingblue can provide you with an ideal solution. Try our new static clings and enjoy the ease of their application and removal. They take a few seconds to apply and similarly it's a matter of seconds to remove them off a surface. These decals can only be used on glass surface. We also offer them printed on both sides. The double sided non adhesive decals fulfill dual purpose since they are readable from both sides of the glass door or window. Reverse custom decals are good for making them readable from outside.
The most common users of regular shaped and round clings include supermarkets, offices, shopping malls, restaurants, cafés, clubs, hair salons, banks and many more. They are also known as magnetic auto decals since they are placed on automobile windows. These special stickers work great on glass windows and doors as storefronts that provide a wonderful inviting impression to potential customers as well as the window shoppers. We also offer Christmas clings that add a great value to your special day.
So if you are ready to get your custom cling printing done, please do not hesitate getting in touch with one of our designing and printing consultants who are available 24hrs a day via phone and online chat. Please feel free to share your requirements with us. Our customer care and sales department works day and night to provide you with the best possible printing solutions.
Call now to place your order: 020 3372 4219, 630-233-8595
Q:
What material are Static Clings made of?
A:
Clear Static Clings are made of 4 mil thick clear glossy material with a paper backer that is peeled off prior to application. These clings are ideal for POP signage on glass or other very smooth and clean surfaces.
Q:
Can static clings be used outdoors?
A:
As static clings do not have an adhesive, they should only be used outdoors for temporary situations as weather and humidity will reduce their cling ability after a short period of time.
Q:
Can I write on your static clings?
A:
Yes, you can write on static clings. We find that permanent markers work best for writing on the cling material. It is always a good idea to give the ink a chance to dry before using your static clings.
Q:
Can you print custom static clings with sequential numbering?
A:
Yes, we can print custom static clings with either sequential numbering or variable data. If this is a feature you require, please let our sales team know.
Q:
What is static cling back printing?
A:
Static cling back printing is black and white (grayscale) printing on the paper backing that peels off of your cling. It can be used for additional artwork and information such as your URL, QR codes, contact information, or other important information.
Q:
How do window clings adhere to the surface?
A:
Window clings use static properties to adhere to the glass surface. Clings do not have any adhesive on them and thus can only be used extremely smooth surfaces similar to glass.
Q:
Does it work on a car window? Does it last on a car window?
A:
Yes, many of our customers have used our reverse printed window clings on car windows. As long as the cling has been correctly applied from the inside of the car window, it should stay on the car window.
Q:
Will my custom static clings have your branding on them?
A:
No. We do not add our branding to your clings. We only print what you provide as part of your design file.
Q:
Can you make window clings?
A:
Yes, we offer different types of cling that can be used on windows. Our front static clings are sticky on the front (the side with the design) and are made to be placed on the inside of a window and visible from the other side.
Other Static Cling Products